What To Expect With the Upcoming 2020 Chrysler Pacifica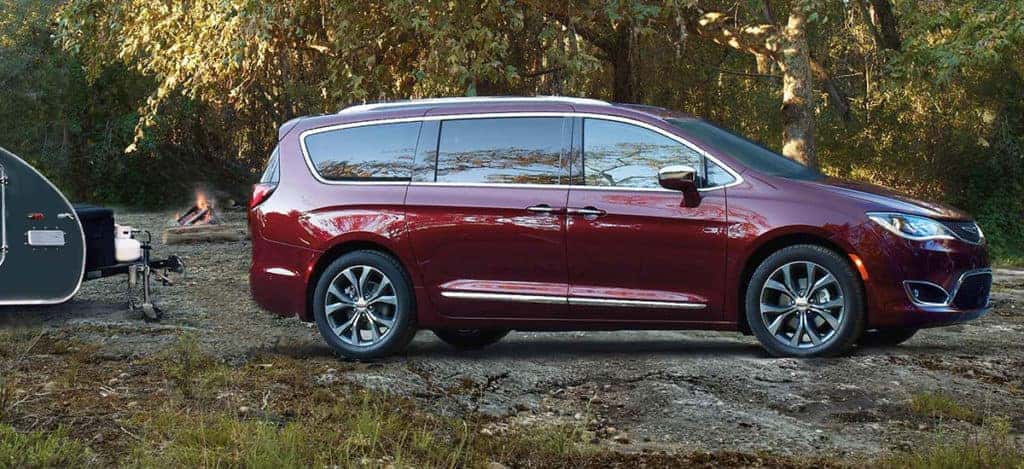 Photo Credit: FCA
Every so often a company upgrades one of their biggest sellers. In the case of the Pacifica, Chrysler has enhanced and made the right call with upgrades both inside and out. In the upcoming 2020 version, owners are going to be set with a premier minivan experience. Even in the base model Pacifica, the Touring edition, which provides a 3.6-Liter Pentastar V6 engine paired to a nine-speed automatic transmission, automatic emergency braking, and more features to be announced. The second-most-popular minivan behind the other FCA superstar minivan, the Dodge Grand Caravan, the Chrysler Pacifica is poised to remain a crowd favorite. We already learned earlier this year that the Dodge Grand Caravan is set to end and the entry-level Pacifica trims will be known as the Chrysler Voyager, but what else can we expect?
When and What To Expect With 2020 Chrysler Pacifica
We love the way the Pacifica and the Pacifica Hybrid have constantly earned recognition from experts and fans alike in the ever-competitive auto industry. Motortrend, Cars.com, and Kelley Blue Book have repeatedly given awards to the Pacifica since its debut. The "Family Car of the Year" for two years running, in the case of Cars.com, we can expect more of the same when the 2020 Chrysler Pacifica arrives at some point in the second half of 2019. Dating as far back as January 2018, former CEO Sergio Marchionne already knew they were ready with plans to built this Chrysler Pacifica. That time frame is ending right around now, so within three to six months once production starts, we can expect the latest Pacifica to arrive.
"The platform is ready, and the plant can take it" so the automaker can "probably get it up and running in 18 months." – Former FCA CEO Sergio Marchionne.
Experience What Chrysler Can Offer
Customers can always count on us to do the research they don't have the time to do. We keep our readers informed and only get information from the source. As far as FCA and Chrysler go, they have done their research and brought the minivan to where it stands today. Drivers today will never know what driving a minivan feels like, as they have never been more luxurious, powerful and reliable than they are today. We look forward to helping you drive away in a new vehicle and experiencing that great feeling at Kendall Dodge Chrysler Jeep Ram.
Rush Over For A Test-Drive With the Latest Vehicles
We hope to help our customers at Kendall Dodge Chrysler Jeep Ram drive away the minivan they want. Please check out our latest Chrysler vehicles, as we can assist with any buying, leasing or trade-in needs. Allow our professional service staff assist with your selling or trade-in needs. We're ready to begin the process in a smooth sales transaction when you are. Thinking about driving the 2019 Dodge Grand Caravan and the 2019 Chrysler Pacifica and the 2019 Pacifica Hybrid are all found with us. We're ready to show them all off!
While there are plenty of places that can service vehicles, we have a very large staff that can handle large quantities of work while providing for our customers individually. Let our experience guide the way towards repairing your current vehicle issues. We are ready at Kendall Dodge Chrysler Jeep Ram to get your vehicle taken care of with an online service appointment. See you soon!