What's Next For Dodge? Experts Weigh In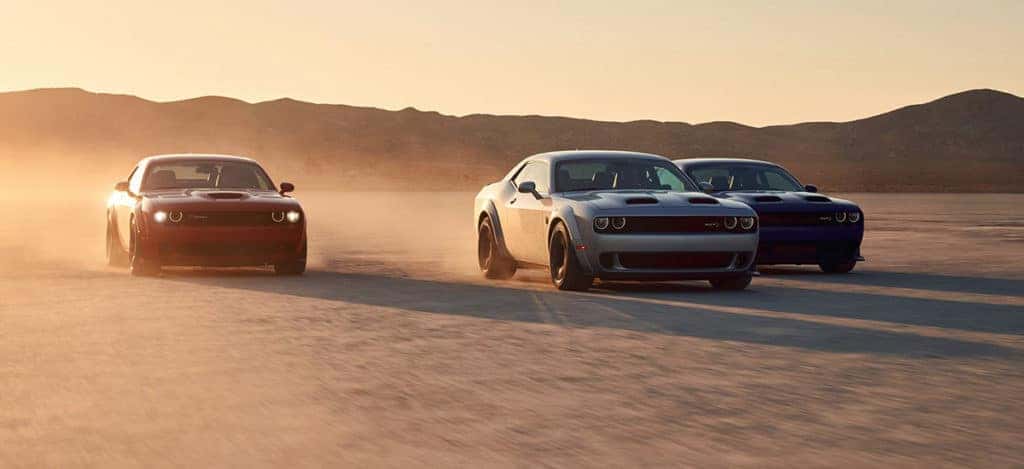 Photo credit: Dodge
Dodge has a new outlook on where to take their world famous muscle cars. What Dodge has admitted is that they are looking into electric power and how it can be added to their future vehicles. Since Dodge muscle cars are synonymous with raw horsepower, the question is how to reshape the lineup with electric power without losing its horsepower roots. Could this be a perfect combination of modern technology and heart-thumping horsepower? This is what we will discuss.
The Future of Dodge Muscle
Once someone has driven a Dodge muscle car, like the Dodge Challenger, that driver will experience a rush, unlike that provided by any other vehicle. The acceleration is easy to notice with its unique driving power and smooth transition through the gears.
"The purist's definition of a muscle car, if you go back to the '60s, is an intermediate-size car with a big-block motor. A Pontiac GTO is the perfect example of a muscle car. I know a Tesla goes fast, I just don't think it fits the definition unless they want to change the definition," said Frank Pascoe, a board member of the Michigan Mopar Muscle Car Club.
Dodge has shaped their brand and their platforms with new strength. All vehicles eventually fall out of style. Luckily for Dodge, the Dodge Challenger and Charger have not. This is despite not making any changes to their frame and body in over a decade. The Charger was brought back after a 20-year absence in 2006 followed by the SRT version of the Challenger debuting in 2009. Those vehicles have only gained some refreshes and upgrades mainly under the hood.  
The New Dodge Upgrades Are Coming
How exactly will Dodge revamp these vehicles? Mike Manley, CEO of FCA has mentioned adding electric components to help modernize the Dodge brand, particularly the muscle cars. Ivan Drury, senior manager of industry analysis for Edmunds, believes FCA could take a note from their popular 2019 Ram 1500 pickup. The Ram 1500 has a strong eTorque mild hybrid system to advance fuel economy and performance. But would the sight or sounds of these muscle cars change?
"They won't deviate too much. They'll layer them in, and tailor and tune. It's a throaty, traditional V8 (that) can be heard from blocks away. You know when they're coming down the road. That's part of what defines these vehicles for what they are. You don't just see them, you hear them," Drury said.
Other Thoughts On the Future of Dodge Muscle
American muscle cars have a certain standard they have held since their fantastic popularity began in the late 1960s. As an industry expert and independent marketing strategist Rebecca Lindland notes as she believes there won't be much of a change for the brand to undertake.
"An American muscle car has great proportions — high belt line, muscular shoulders, a wide, masculine stance, beefy tires, and a deep, rumbling, charismatic exhaust note, which is the biggest challenge facing electrification. It's like when you meet a handsome man and he has a Mickey Mouse voice. The face may be great, but the voice doesn't match and the appeal of high cheekbones and a dashing jawline are compromised," Lindland said.
Experience The Latest Dodge Vehicles Today
Don't have enough horsepower in your current ride? Not sure which new Dodge vehicle to drive? Check out our entire new Dodge lineup. We want you to have a wonderful customer experience and we'll deliver just that for you. We value your time and will help with any buying, leasing, selling or trade-in suggestions you have. Our sales team is here every day to help our customers.
Still waiting to fix any issues you have with your current vehicle? Let our friendly service team that's highly trained and capable of handling nearly any job help out. Just a simple appointment is all it takes and you'll be that much closer to having your vehicle repaired or serviced. And just like our sales team, our service department is open every day as well.