Why the 2015 RAM 1500 Laramie Should Be Your Next Truck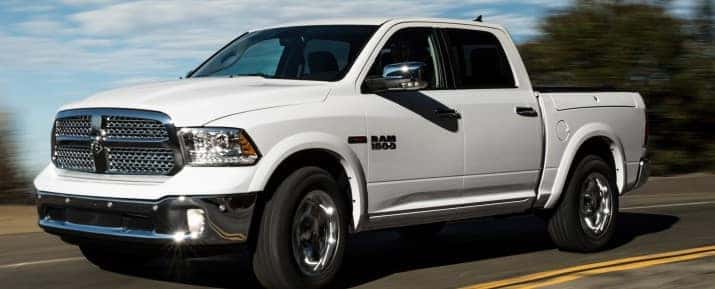 Looking for a 2015 RAM 1500 that looks awesome and drives smoothly? Well, look no further than the Laramie, one of the latest, and most jaw-dropping, editions to the RAM family.
The latest Laramie is run entirely on EcoDiesel so you'll spend less money on gas weekly, but that's only scratching the surface. For all you prospective buyers, we'd like to present you some reasons why the 2015 RAM 1500 Laramie should be your next truck.
Boldest Styling of Any Pickup
You'll never look any better on the road when you drive a 2014 Dodge RAM 1500. It's attractive exterior and interior makes it a real head-turner. With its signature RAM storage bed and large chrome front grille, the latest Laramie makes sure it wows merely by its stunning look.
It's Ready When You Are
The 2015 RAM 1500 Laramie offers a spacious storage bed that can fit anything when you're in the process of moving. Moving to a new place can be stressful, especially when you're on you're own, and the newest Laramie is happy to offer a helping hand in the process. The storage bed can stow away any of your belongings to make your next move as efficient as possible.
More and More Legroom
Are you tired of trucks that make you feel like you're driving in a sardine can? Well the 2015 RAM 1500 Laramie offers the most legroom of any model before it. You deserve comfort when you drive a RAM truck, and the latest Laramie wants to provide you with space to stretch out your limbs as you drive so you'll never get that sardine can feeling ever again!
It's a Fuel Saver
The 2014 Dodge RAM 1500 Laramie is installed with Dodge's signature Multi-Displacement System (MDS). The MDS deactivates at least half of the engine's cylinders in fuel save mode when less power is needed while driving. Never again will you have to worry about wasting fuel with this revolutionary system!
So, any questions as to why the 2015 RAM 1500 Laramie shouldn't be be your next truck! Swing down to Kendall RAM to drive one today!