Will the Next Generation of Dodge Muscle Offer 1,000 Horsepower?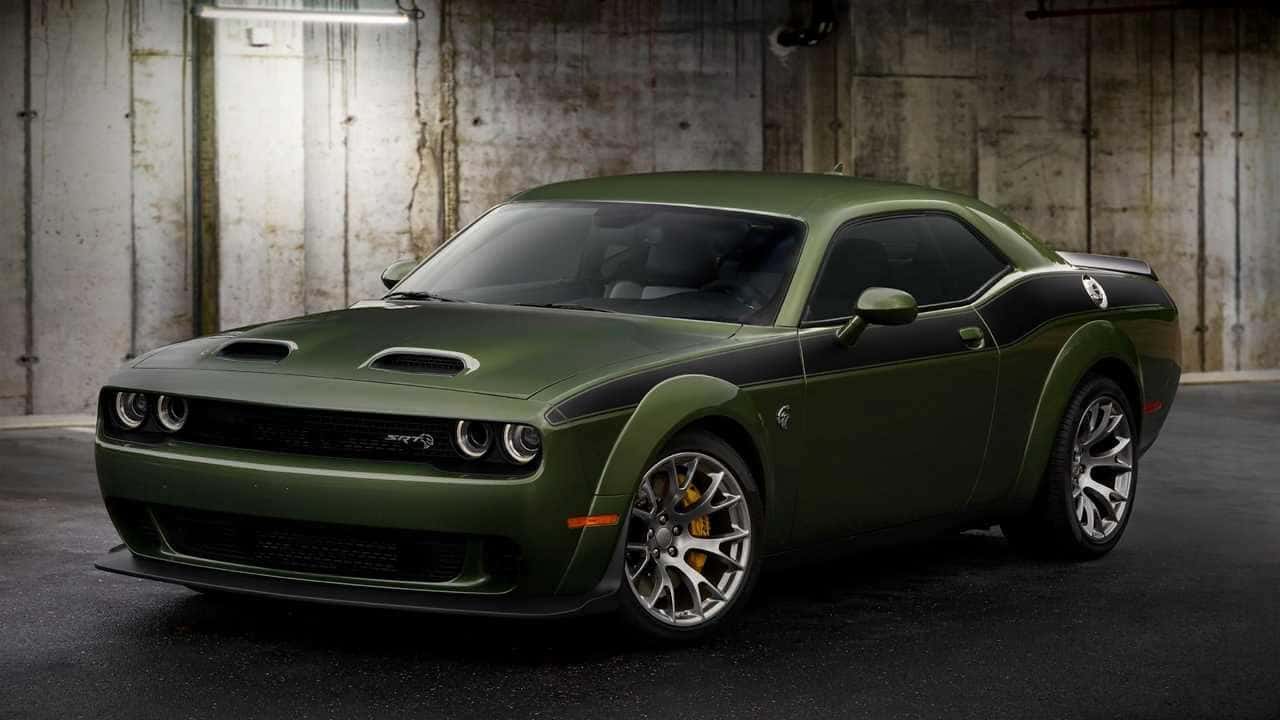 The Dodge brand is going to thrill customers with more than just an update for its forthcoming EV news this week. Early reports suggest the Dodge brand is turning its Challenger into a science fiction project as the final days of high-octane gasoline powered Dodge muscle cars draws closer to its end. Let us remind our readers to read that line in a different way; Dodge is changing in a massive way and will not sell customers the same heartracing, gasoline powered muscle cars found in the present 2022 Dodge Charger and 2022 Dodge Challenger.
The Dodge brand known for its muscle vehicles, including the Dodge Durango SRT, are setting up to bow out of the HEMI V8 era with one last hurrah! There will be one last ethanol-powered Challenger to come out before the next-generation of Challenger vehicles comes out later this decade. This new ride will only run, allegedly, on E85 ethanol, aka the premium gasoline at the pump. The Mopar creators behind the scenes helping Dodge produce the Challenger have noted the changes will be highly powerful and memorable. E85 gasoline is known for offering as much as 110+ gasoline ratings that can push horsepower to greater heights in these highly-specialized rides. This might not be 1,000 horsepower as a standard prize for driving this next Challenger option, but this could be the case.
Now Or Never For Buyers
So, what happens when Dodge goes from offering a standard 885 horsepower, as found in the Dodge Challenger SRT Hellcat Redeye, and pushes to new heights? We can't guess what this will mean for the everyday shopper, but for those that are used to the surge of strength in handling a Dodge muscle car; this is a major surprise. Is this one of the vehicles that will be discussed during Dodge's August 2022 Roadkill Nights event where as many as three new vehicles are going to be revealed? Probably not. Those vehicles are all expected to be electric ones, but that doesn't mean an update or perhaps the next-generation of these high-octane, gasoline rides will not pull a shocker and debut before our very eyes. The 2024 Dodge Challenger is going to be a prized possession for owners in more ways than one. Dodge is still working to deliver the most heart-racing vehicles on the market, and they will be found for our readers at our home in Kendall!
Muscleheads Are Found Here At Kendall Dodge Chrysler Jeep Ram
Today, we still can accommodate those who prefer to shop online, but we've done our part to ensure a safe and friendly experience buying in person. Let us assist as we advise our customers to go through our massive new vehicle inventory and pre-owned vehicle inventory to find the right vehicle, including the newest Dodge Challenger. Don't forget, we are also able to fix and bring older vehicles up to speed. We're ready to provide the right assistance in a timely manner. Take a look at the updates we've done at our facilities and measures we've taken in regards to the on-going COVID-19 battle. We can help our customers receive the vehicle they want online and even sell their vehicles with our online tools and capabilities. Let's get started on helping you out today!
Not sure if your current ride is running well or needs some work? We're here! We are able to make sure you're back on the road fast with our experienced service staff. Make an online service appointment today. We can also help our customers out with any auto financing support they might need as well. Don't forget we have a trained service team that can help with an online appointment to get started on all maintenance work and repairs. We look forward to being your center for all things automotive, even during these unprecedented times!