10 Reasons To Buy a Jeep As Your Next Vehicle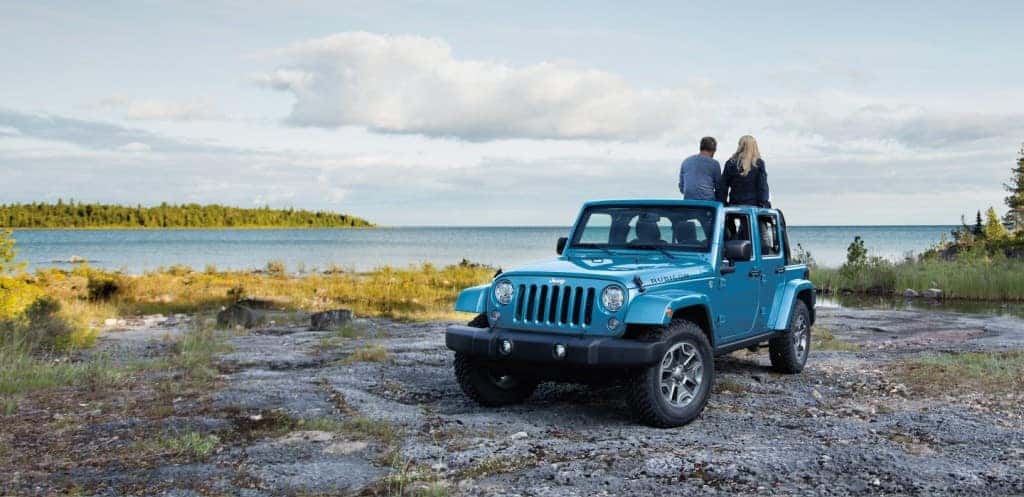 Looking for your next vehicle? A Jeep is the answer. Jeep vehicles are reliable, tough, and the Jeep brand is very well established and trusted. But if that doesn't say enough, these ten reasons to buy a Jeep might convince you.
Variety – When a lot of people think of the Jeep brand chances are they think of the Wrangler, but there are actually eight different Jeep vehicles available. From the rugged off-road Wrangler to the speedy Grand Cherokee SRT to the compact, yet capable, Renegade, there are plenty of options and across all price ranges.
Proven Capability – Just as much as Jeep is known for the Jeep Wrangler, Jeep is also known for making off-road ready vehicles. Water fording, skid plates, tow hooks, durable tires, good ground clearances, Again, no matter which options you choose (even if it is not a Wrangler), Jeep offers at least one trail capable trim for each model.
Tons of Features – Each model comes with plenty of standard features as well as an abundance of options. Want upgraded tech features? Off-road features? Style features? Jeep has what seems like an unlimited list of additional options.
Culture – Being a Jeep owner is about much more than the vehicle. It is about the Jeep culture. Jeep owners stick together. From Jeep events and rides to the simple Jeep wave on the road, you will always feel like you are part of a unique culture.
Wrangler – removable doors – The Jeep Wrangler is the only SUV on the market with removable door. Keep in mind these should only be taken off off-road and not for normal drives. Having the open feel of no doors, windows, and the top off is like nothing else.
Easy to drive / good handling – No matter which Jeep you look at, the top comment on reviews tend to be the ease of driving and great handling on and off-road. Not to mention the 3.6-liter V6 engine that is standard on several Jeep models provides enough power to keep up with the best of the on the road and beat the rest of the off-road.
Weather – Weather? No issue. Flooding? Snow? No problem! Jeeps aren't only capable off-road, but they are capable of handling any weather situation. Water fording is high and the 4X4 drive allows for more traction and safe driving even in icy situations.
Timeless design – Jeeps have changed overtime to adapt with changes in style. However, they are one of the few brands that still have features of the original vehicles. The famous seven-slot grille and round headlights have been around since the first Jeeps which were military Jeeps in WWII.

Aftermarket and parts (buying and selling) – One thing all off-road truck and SUV drivers have in common is they like to mod out their Jeep and add extra capability. With that being said, the aftermarket for Jeep products is huge. Anything you need can be found for a great price online through one of the many aftermarket companies including Mopar.
Great value at affordable pricing – Think about all the features and items mentioned above. Jeeps come with a lot of great features, a powerful engine, and unique off-road characteristics no other SUV has. Then, think about the pricing. There are plenty of Jeep options under $30,000.
Interested in Jeep? We have plenty to choose from at Kendall Dodge Chrysler Jeep Ram Check out our full inventory online here.
Photo source: Jeep.com