1,000 Horsepower Hellephante Crate Now Available For Pre-Orders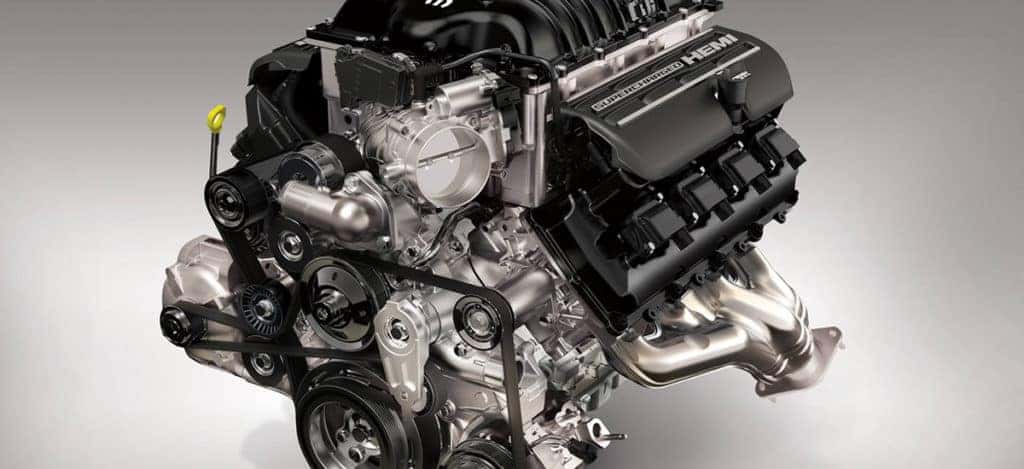 Photo credit: Dodge
Enthusiasts of horsepower can rejoice, the wait for the Mopar Hellephante crate engine is over. Mopar announced pre-orders can begin for the wicked 1,000 horsepower, 950 lb-ft of torque crate motor. For owners of Dodge muscle cars that want a tremendous upgrade, there isn't an option that will work better. Drag racers and street muscle car lovers can drop this engine in with ease. This is easily the most powerful crate engine offered by an OEM (original equipment manufacturer). Let's explore what makes this special Mopar engine so rare and strong.
What Makes This Engine So Coveted
An improvement on the Gen III HEMI V8, the 426 cubic inches of the new Hellephante uses a 4.0-inch bore that provides plenty of cylinder wall thickness paired with a 4.125 crankshaft. With an aluminum block, forged pistons and value covers straight out of the SRT Hellcat Redeye, this is a specialty engine that includes an improved supercharger over the current Hellcat. A kit to help owners place the engine easily, including wiring, O2 sensors, a throttle pedal and an ECU that is tuned and ready to go. The Hellephante includes front-end accessory drive kit that pairs the alternator and power steering pump with the necessary pulleys and belt.
A Rarity In Every Sense of the Word
Let's face it, few vehicles on the world can handle carrying an engine like this one. It's special for a reason thanks to its immense power and high-performance offering. So what does the price have to say about it? It's certainly not cheap, but the price for this monstrous powertrain is worth it for anyone looking $29,995 MSRP and while that might seem steep, keep in mind how this engine instantly upgrades a vehicle to unmatched horsepower and torque. In fact, the original 426 HEMI was banned by NASCAR. We recommend ordering one as fast as possible, however. The Hellephante crate is quite the exclusive buy as allocations are restricted to just 1,000 customers. The announcement of this crate came on National HEMI Day, April 26th, 2019. There isn't a better day to upgrade an engine with this one than today.
Vehicles Capable of Using the Hellephante Crate
Hoping to drive the Hellephante? We can help. Order it with us and we can install this 1,000 hp monster. Keep in mind, the Hellephante cannot be installed in any car. However, it can be dropped into any pre-1976 Dodge muscle car. Give us a call to discuss this opportunity that's almost as insane as the amount of horsepower it puts out!
Drive Off With Muscle From Kendall Dodge Chrysler Jeep Ram
We welcome our customers to experience the difference in how we treat every one of our customers at Kendall Dodge Chrysler Jeep Ram. Check out our latest lineup of new Dodge Challengers, like the 2019 Dodge Challenger. A fan of horsepower and wicked speed? We currently have the 2019 Dodge Challenger SRT Hellcat Redeye. For those that want the best of the best, we have them ready to go!
If you're looking to have any maintenance or repairs on your current vehicle, we can help out with an on online appointment and we'll get your vehicle back to you as fast as possible. We can't wait to see you at Kendall Dodge Chrysler Jeep Ram to help with all your automotive needs!