1932 Chrysler Imperial Wins Best In Show Award In 2022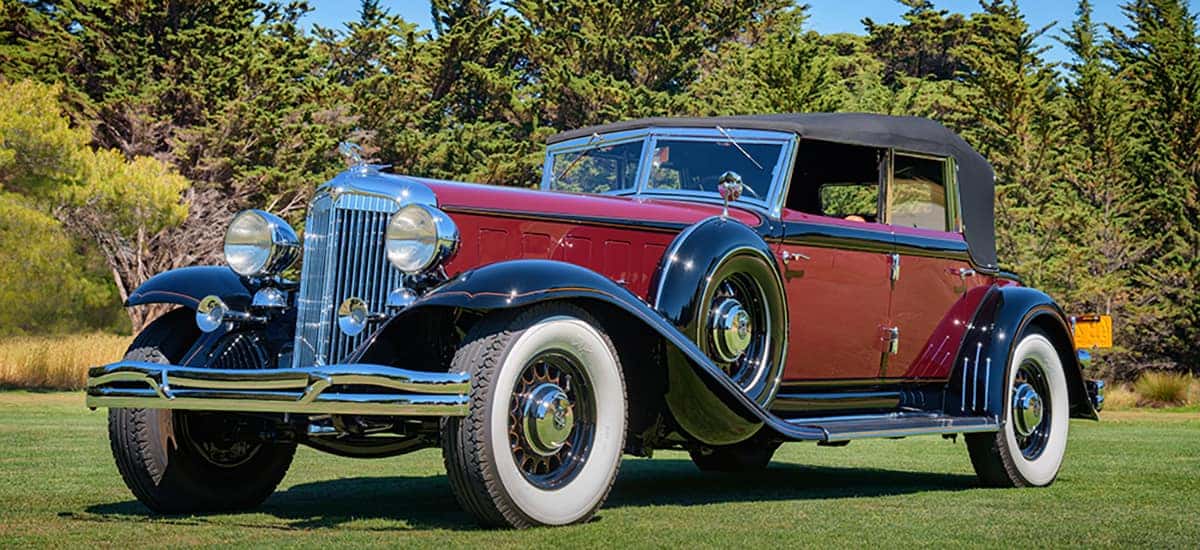 The 2022 Hillsborough Concours d'Elegance, a contest showing off collector's editions of famous vehicles was held recently. Chrysler was happy to see its exquisite Chrysler Imperial LeBaron Cl win the award for this year's Best in Show. The world's longest-running concours, which took place June 26, saw more than 200 collectible cars and motorcycles from the past see a new day of glory. Located near San Francisco, California, this popular annual event held at the Crystal Springs Golf Course saw the beloved 1932 Chrysler Imperial LeBaron CL take center stage. The panel of respected judges from the international collector car world knew the timeless and wonderfully restored 91-year old Chrysler vehicle was too impressive to not hand the title over. Keep in mind, this lush ride is only is one of only six such examples known to be produced and the painstaking two-year restoration paid off for the owners. The sedan was built almost a century ago, but the influence on modern Chrysler vehicles is evident. We know plenty of reasons why Chrysler can not seem to get away from its lone sedan option.
"This presentation demonstrated truly exceptional and distinctive design combined with precedent-setting engineering. The 1932 Chrysler Imperial LeBaron CL is a perfect example of those characteristics and great selection for our most coveted honor," Concours chairman Glen Egan said in a statement.
Over 90 Years Of Chrysler Prestige On Display
Back in 1931, almost a century ago, the luxurious ride that still holds its elegance was sold with its 125 horsepower engine that stood out from the crowd with its prestige earned by more ways than one. Among the final choices for the Best In Show were vintage Racecars, American Sports Cars through 1987, Japanese cars and vintage Motorcycles. This Chrysler won for the American Pre-War to 1956 class, beating out 16 other options. To think, we might see the modern Chrysler 300 earning awards in over 90 years is something we can see happening. After all, the Chrysler 300 is still around nearly two years after debuting in its current form, of course, Chrysler and Stellantis are out to reinvent everything about the brand.
Today, we offer the 2022 Chrysler 300 begins at $31,0940 MSRP (Plus destination fee). The 300S trim offers the Popular Equipment Group standard equipment with the 2022 model year, an option that runs at $3,495 MSRP on the current 2021 model year. This option for customers on the 300 combines navigation, a dual-pane sunroof, and nine-speaker Alpine audio with a 506-watt amplifier, surround sound, and a sub in the trunk. The $1,995 Comfort Group held steady on the options list next year, its 15 features increased with the addition of a new alarm system. Of course, for those who were curious what the owners thought of the award given to their classic Chrysler, they were proud and offered this lesson in restoring and keep a Chrysler vehicle running like new; it pays to do a solid job right.
"We are deeply honored that Hillsborough judges selected this magnificent Chrysler, given the stunning cars that were on display," owners Lorenzo and Susan Nannini added.
Drive Chrysler With Us Today!
We can help any of our customers drive the newest Chrysler products at Kendall Dodge Chrysler Jeep Ram! We can help our customers shopping in person or online at Kendall Dodge Chrysler Jeep Ram. We are here to offer a full-service customer experience. There's a brand new collection of new Chrysler vehicles, including new Chrysler 300 vehicles. For those who want to buy, lease, or sell their vehicles, let us help today!
Still dealing with an aged vehicle that isn't what you want to drive? Want to upgrade or enhance your current ride? All you have to do is make an online service appointment with us and our experienced service techs will take care of the rest at our service center! Choose Kendall Dodge Chrysler Jeep Ram today and get into the vehicle of your dreams!
Photo Credit: Kimball Studios