1943 Willy's MB War Jeep Recreated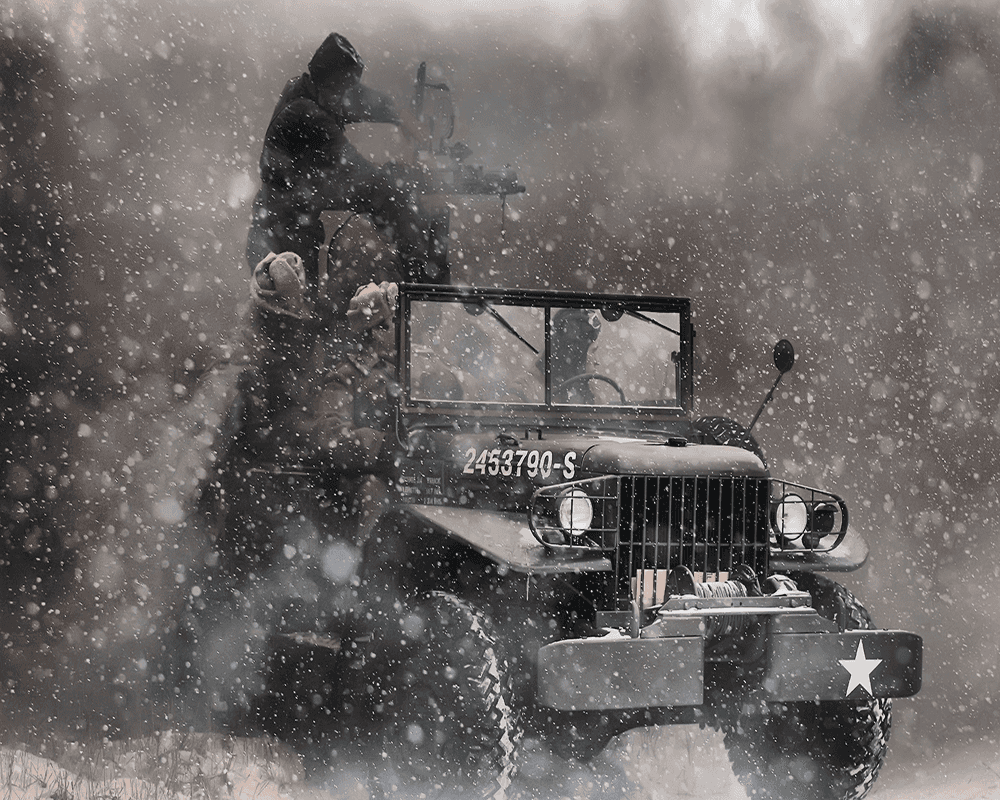 A man from Illinois, Jeff Petrowich and his co-designer, Steve Taylor had a dream to recreate a 1943 Willy's MB Jeep, a vehicle that was originally created and used for combat in WWII. Not only did Petrowich want to recreate the vehicle as close to the original as possible, he also wanted it to be street legal and capable for off-road terrain. While the original vehicle was used in war and was built for off-road terrain and it could take a true beating, recreating a vintage vehicle and making it capable to off-road would be a task.
Petrowich was the idea man, and Taylor, a mechanic and Jeep enthusiast, was the one behind the practical design and creation of Petrowich's dream Jeep. They used CAD software, and an array of car part pieces to put together what was a perfect war Jeep in 1943.
Here are some of the main parts that went in to creating the Jeep: a 4.3-liter Chevy V-6 engine, a Muncie SM465 4-speed manual transmission, a custom designed suspension with Gabriel shocks, front CJ-5 narrow-track Dana 30 with 3.73 Eaton Elocker axles, and rear CJ-5 center-pumpkin Dana 44 with 3.73 Eaton Elocker axles.
In addition, they used reverse-rotation box Ford Bronco power steering, 16-inch custom designed reproduction combat wheels, and military 7.50/x17 NDT tires. It is a monster!
The Jeep is able to travel at speeds up to 70 MPH, and has already been successfully tested on several off-road trails in Utah, Colorado, and Pennsylvania. "Bam Bam" has certainly impressed everyone who has seen the Jeep out on trails. Whether on the street or trails, the custom-built Jeep is head turner.

Copyright: Sergey Kamshylin / Shutterstock