1970 Dodge Charger Receives Hellephant Engine For Owner Kevin Hart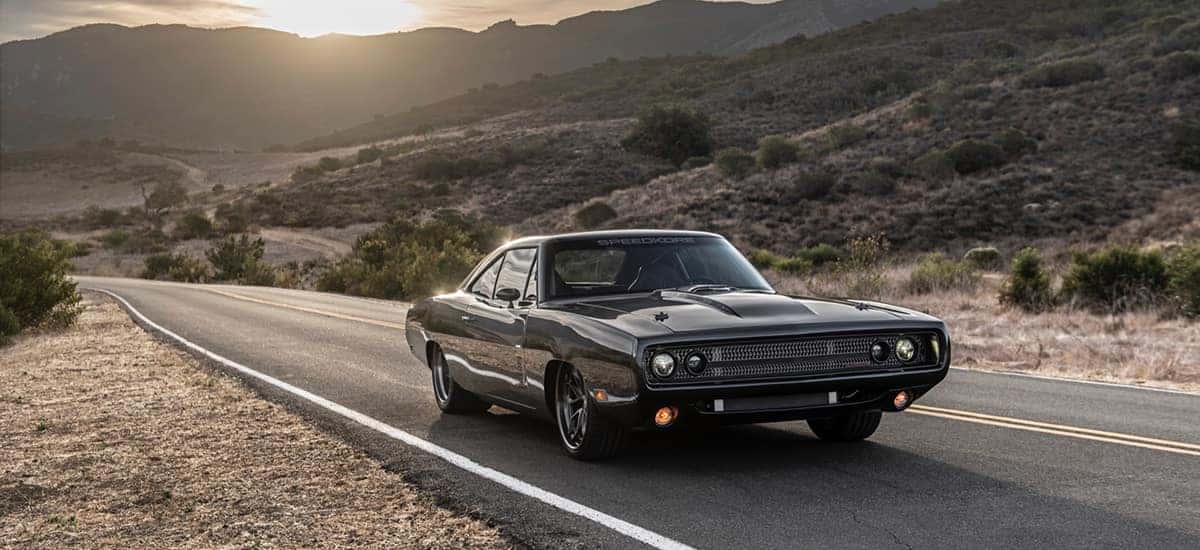 Photo Credit: SpeedKore
The indication of any good vehicle is no doubt measured by the strength of its engine and how it sounds purring. The truth is for most shoppers, they might not be able to convince this to everyone in the family, but let us try. Sometimes a vehicle purchase requires some forward thinking and reasoning. What is too much horsepower and strength? Well, for some, like comedian Kevin Hart, there isn't enough horsepower. The famed aftermarket super team at Speedkore has added the most impressive Mopar/Dodge engine into a restored 1970 Dodge Charger. This Hellphnt V8 engine is the stuff legends are made of. There are few vehicles that can handle this impressive engine's abilities. 
SpeedKore Added What V8 Engine?
The Hellephant engine was first revealed back at the 2018 SEMA show that carries a high-octane experience that would put a smile on any driver. The debut came out in 2019 and offered the lucky owners a Hellcat 6.2-Liter Supercharger V8 engine. This engine packs 1,000 horsepower and 950 lb-ft of torque. Quite the powertrain! Kevin Hart might have a hard time driving this vehicle considering its immense strength. The transmission added to this classic 1970 Charger is straight from the famed 2018 Dodge Challenger SRT Demon; a Demon-spec ZF 8HP90 8-speed automatic transmission. 
Not the First Charger Rodeo
This isn't the first time SpeedKore has restored this same vehicle. Their last revisit of this Charger resulted in a title for their creation known as the "Evolution". Some perks for that upgrade included a carbon-fiber body with parts from the 1970 Charger original and added as much as they could from the original 1970 Charger. The addition of Brembo brakes with 6-piston front and 4-piston rear calipers that ensure Kevin Hart will be safe when applying the brakes to stop this fantastic beast of a muscle car. 
For shoppers that are looking for muscle, they should look no further than all the high-octane powers afford by our Dodge muscle car lineup. The amenities and perks that come with the latest Charger and Challenger have a special place for buyers. No other vehicles can carry the strength of the amazing Charger vehicles. We're ready to help, ask us for assistance at Kendall Dodge Chrysler Jeep Ram. We represent our brands to the best of our abilities and look forward to providing a remarkable experience the whole way through. 
RushTo Kendall Dodge Chrysler Jeep Ram Today
Today, we still can accommodate those who prefer to shop online, but we've done our part to ensure a safe and friendly experience buying in person. Let us assist as we advise our customers to go through our massive new vehicle inventory and pre-owned vehicle inventory to find the right vehicle. Don't forget, we are also able to fix and bring older vehicles up to speed. We're ready to provide the right assistance in a timely manner. 
Allow us to repair your vehicle or maintain it with a simple online service appointment. Grant us the pleasure to help you save and keep your vehicle running smoothly for years to come. We look forward to being the right dealership for you and your family, business, and friends. Leave us a review to let us know about your experience with us and we hope to see you again soon!