2014 Dodge Journey Crossroad Debuts in Chicago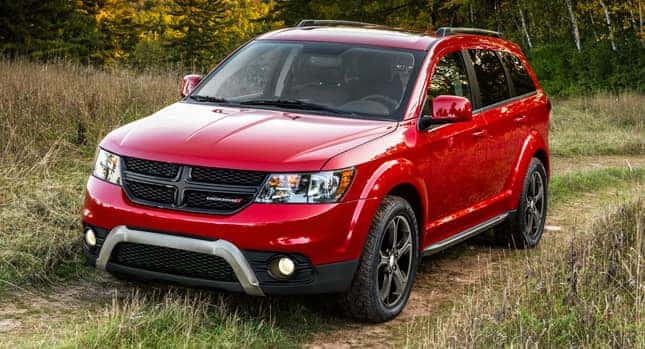 Being a Dodge dealer, Miami families have long been coming to us looking to find the perfect family car. While the Dodge brand has a lot of options for family-friendly vehicles, it can be a hard decision to narrow the field down to just one vehicle. Dodge is known for its minivans, and they are great vehicles, capable of everything a family on-the-go would need from a vehicle. Spacious interior, multimedia options for entertainment, and plenty of cargo room. While minivans like the Dodge Caravan might be perfect for some families, others may be more comfortable with a family-friendly SUV option. That's where the Dodge Journey crossover enters the picture, and this year – that picture got a little bit brighter.
The Dodge Journey has received a little bit of a facelift since its last update in 2011. The 2014 Dodge Journey Crossroad was officially debuted at the Chicago Auto Show this month, and while the redesign isn't anything over the top, it definitely gives the family-friendly crossover some much needed updates. The newest rendition of the Dodge Journey features aesthetic updates that give it a much more rugged look than previous versions, which include platinum chrome accents and a new front fascia that give it an entirely new look. The exterior isn't the only update to the Journey – the Crossroad edition features a roomier interior cabin, leather seats, and comes standard with the UConnect touchscreen infotainment system.
The 2014 Dodge Journey Crossroad starts at $24,995,  for the 2.4-liter four-cylinder front wheel drive edition. The MSRP for the all-wheel-drive 3.6-liter V6 Journey Crossroad has yet to be released, but considering the low price point of the four-cylinder, we are betting that the price for the crossover won't be too extreme. The Crossroad also packs over 50 standard safety features, which makes it the perfect choice for carting around your most precious cargo.