2014 Ram 1500 Mossy Oak Edition Debuts in Detroit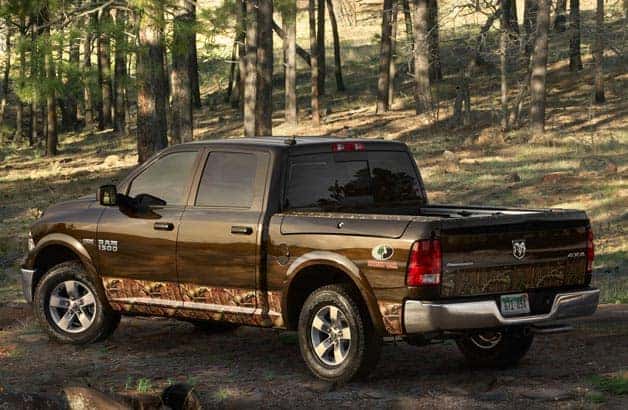 Are you a dedicated, hardcore driver of Ram? If you love your Ram truck, you certainly are not alone. The pure power and luxury that a Ram truck encompasses, is enough to make any driver fall in love. South Florida is a great place to own and drive a Ram truck, with plenty of places to take your pickup off the beaten path, and really test its limits. Ram has stepped up their game, and most recently debuted a special edition Ram 1500 at the Detroit Auto Show, and we think that it will fit perfectly down here in the Sunshine State.
The Ram 1500 Mossy Oak Edition is the epitome of everything an outdoor enthusiast would want in a pickup truck. It is aimed at fishing, camping, and hunting enthusiasts, and will be available much sooner than you think. The Mossy Oak Edition of the Ram 1500 is expected to hit showrooms within the next couple of months, and will start around $39,000. This special edition of Motor Trend's Truck of the  Year, has plenty more going for it besides the awesome camouflage exterior. The Mossy Oak camouflage on the lower edges of the truck's body can be accented by black, gold, or prairie pearl (pictured). The optional RamBox system is the perfect accessory to store all of your camping, fishing, and hunting gear.
The interior door panels and center stack also feature the camouflage, with headrests featuring an embroidery of the Mossy Oak logo. While the cloth seats are standard in the Mossy Oak Edition, Katzkin Leather in Espresso Tuscany with the Mossy Oak logo are also available. Be sure to look for this new edition of the Ram 1500 at Kendall Ram in the coming months. If you owned this awesome, rugged version of the Ram 1500, what would be your ideal features and upgrades, to make it uniquely yours?