2015 Chrysler 300 Gets the Hollywood Treatment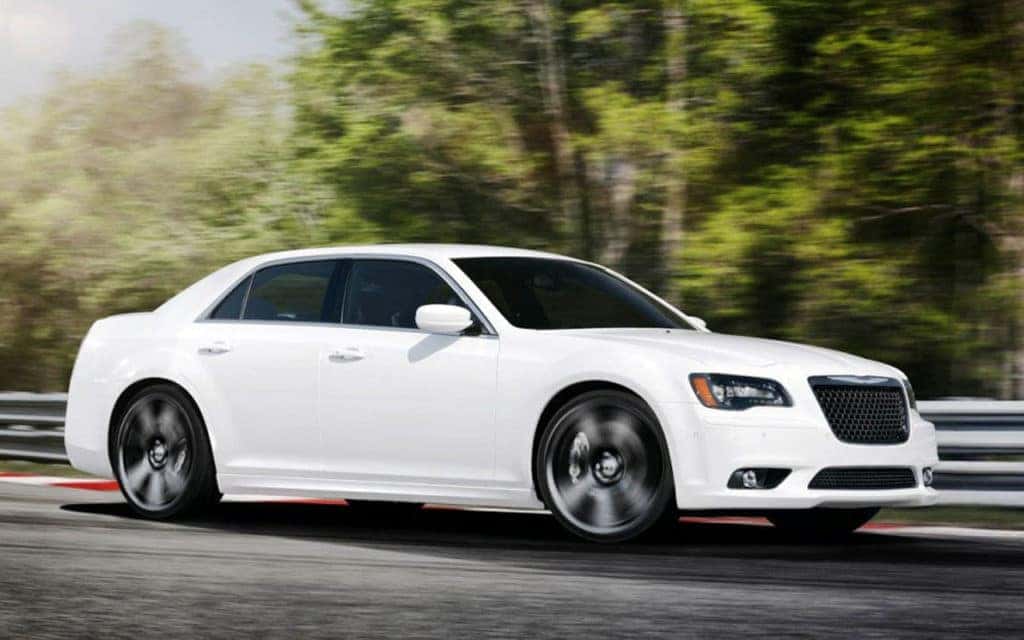 We already think the new 2015 Chrysler 300 is a star, but a couple of Hollywood stars gave the car the celebrity treatment when they drove it through the streets of Los Angeles in a trailer for an upcoming movie.
Rappers Ice Cube and Dr. Dre ride in a Chrysler 300 as they reminisce about the rise of their group NWA in the new movie "Straight Outta Compton." The movie tells the story of how Dre and Ice Cube teamed up with MC Ren and DJ Yella to form the group NWA in the 1980s — and later how the group disbanded. Musicians like Snoop Dogg also appear in the film (or at least actors playing them).
It is not yet clear if the 2015 Chrysler 300 appears in the movie or if it just has a starring role in the trailer. Dr. Dre has a partnership with Chrysler to campaign for the 300, which began when he was promoting the Beats headphones and sound system. The car appeared in a series of ads called "Imported from Detroit."
The 2015 Chrysler 300 is a large sedan with an instantly recognizable style. It has the look and features of a luxury vehicle without the same price tag. When you ride in it, you'll look like a celebrity, but you don't have to have the pocketbook of one.
The Chrysler 300 comes with either a 3.6-liter Pentastar V6 engine or a more powerful 5.7-liter HEMI engine. The Pentastar has 292 horsepower and 260 lb-ft of torque. The HEMI has 363 horsepower and 394 lb-ft of torque. Despite its power, the car offers a quiet ride that is enjoyable for both short and long distances.
Inside, the 2015 Chrysler 300 offers a roomy ride. Features include a Uconnect infotainment system, an 8.4-inch dash screen, heated seats and steering wheel, remote start and a rearview camera.
The primary objective of the Chrysler 300's design is comfort, and it does not fail to deliver. You'll love the way this car drives, and you'll love spending time in it. You may even find yourself driving down old streets and reminiscing about days gone by — even if you didn't join an industry-changing rap group or have your life turned into a flashy, Hollywood biopic.
We encourage you to visit Kendall Dodge Chrysler Jeep Ram today to take a test drive of the 2015 Chrysler 300 and see how it feels for yourself. It will make you feel like a star.