2015 Dodge Dart vs. 2015 Ford Focus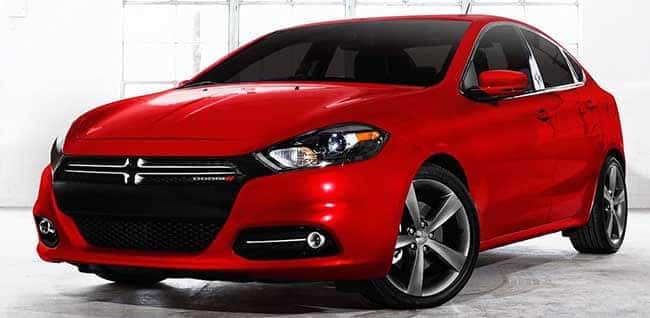 The market for reliable and affordable smaller sedans continues to be in high demand. Part of the reason stems from our everyday daily commutes. Long distance driving seems to be less on the plates of most Americans than it used to be.
Also, interestingly there is a group of people in the population that simply want their garage space back! No, seriously….this is a new trend.
Downsizing from a large SUV to a smaller compact can add at least 2 feet of garage space. In a majority of houses, the garage was meant to hold a midsize car, not the giant oversized SUV that became popular for a time. Imagine having that space back and not having to squeeze your want around to get to the other side.
Another big reason for considering a smaller sedan is safety.
When you are driving in an SUV you may "feel" safe, mostly because you are sitting higher. In reality, its a bit of a false sense of security.
According to statistics, the higher center of gravity in larger SUVs can make then easier to roll over in a crash. The safest cars tend to be smaller sedans. There are a few disadvantages especially if your smaller sedan collides with a higher or heavier vehicle – that won't be good in any scenario.
As far as getting that safe "feeling", many small cars have big 16- or 17-inch tires, better steering, noise dampening, and other features that are designed to make them more stable on the highway.
In a majority of situations, getting to work, school, and daily hum-drum is the main focus of vehicles on the road today. That being said, a majority of Americans are looking for affordable and reliable daily drivers, but style and performance are still key components.
After all, purchasing a vehicle is one of the most expensive purchases you can make, in some cases it is the most expensive thing that you can own. With that said, you want to be happy with what you own.
Smaller and more compact vehicles also mean a more affordable price tag and better fuel economy. Take for instance the 2015 Dodge Dart vs. 2015 Ford Focus. Both of these vehicles are very similar. They practically have the same suggested retail price starting at roughly at $17,000 for both vehicles. There are some differences that edges the 2015 Dodge Dart ahead of the competition.
Looking at the 2015 Dodge Dart you can't help but think of the Dodge Neon. The author is happy to say that he owned a Dodge Neon the first year they were produced. At the time, they seemed to bring back a new look. A sporty look for a little money. Dodge Dart does the same thing. A sharp head turning car to be sure.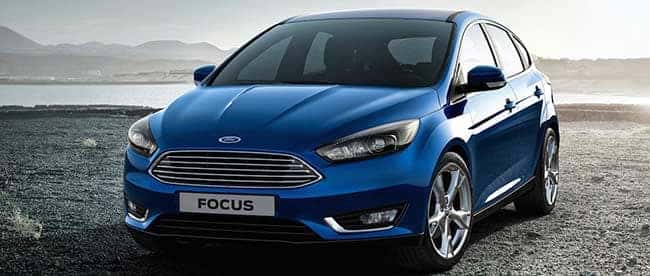 The Dodge Dart is quickly earning stripes for being a reliable vehicle. Much like it's older brother Dodge Neon. Online reviews for the dart are showing that it is becoming one of the most dependable sedans on the road based on comments and overall driving experience from current owners.
What is has on the outside can also be found under the hood. Style and performance. Plus, there is no sacrifice when it comes to space. The engineers at Dodge have been generous with a surprisingly spacious interior for you and all of your passengers.
While the Dart is officially a compact car it is easy to see that the Dart is longer and wider than every other vehicle in the same class. Luckily, this means that there is a little extra "play area" to use. Passengers will be happy with the rear-seat comfort and a stable feel when cruising down the road – you can thank the wider stance for that.
Speaking of the interior, for a compact there is a lot of room for all of your friends. Inside the Dodge Dart is a five-passenger cabin. Again, because of its wider stance you'll notice better legroom than most cars in its class.
Also, plenty of space to carry your items with 13.1 cubic feet of cargo space, very roomy for its class. Lots of features and high-tech stuff, touch-screen navigation, wireless charging mats for electronic devices and the very popular UConnect touch infotainment center.
What about the Ford Focus?
The Focus can fit five friends with decent enough legroom for its class. Still, not as comfortable as the Dart. The Ford Focus can come with Ford Sync and My Ford Touch. It is an ordered extra, but many drivers have agreed that the screens and controls were confusing. The trunk on the Focus is a bit larger than the Dart's, with 13.2 cubic feet of cargo space.
As far as performance and power are concerned….
Keep in mind, we are talking about compact cars. You are not going to be winning races with either of these models but for daily commuters they are definitely reliable with excellent gas mileage.
The Dart has two different engine options: A 2.0 liter 4-cylinder engine is the standard in the base model, but you can also get an optional 1.4 liter turbocharged version that has an available 6-speed manual transmission.
The Focus offers two versions, as well: The 2.0 liter 4-cylinder available in both manual and 5-speed automatic. There is also an optional 2.0 liter turbocharged one with manual 6-speed transmission.
This gets a little more interesting.
The Dodge Dart constantly gets high reviews when it comes to handling. Traveling through twisting roads and hills, is not only fun but a real breeze. Also, the braking is considered to be better than most cars in its class. You'll also be impressed with the quality materials uses in the cabin and the engineers took great detail into adding a few high-end sporty details.
As far as the Ford Focus. It does get comments for the "European" driving feel. That often means noticeably smooth steering and cornering. However, the Focus didn't really impress very much when it came to the actual turning radius. Also, most have been unimpressed with the front suspension.
When it comes down to price there is not a lot of difference. Both vehicles are very affordable. Essentially they are the same price. The Dodge Dart's manufacturers suggested retail price is in the ranges between $15,995-$19,995. Manufacturers suggested retail price for the Ford Focus is in the range of $16,200-$24,200.
Dodge is quite aggressive with rebates and other incentives so you may be able to get an excellent deal when you talk to one of the sales representatives at Kendall Dodge Chrysler Jeep Ram.
Honestly, which vehicle is better? In some ways, this is a tough call. These two economy compact cars are both excellent choices for someone looking for an affordable and reliable vehicle.
When it comes right down to it the overall winner has to be the Dodge Dart. The Dart gets better ratings when it comes to safety, handling, fuel economy, features, and price.
Feel free to visit all the Dodge Darts we have on the lot here at Kendall. We'd be happy to let you take one for a spin around the block and answer any questions you may have about the features, safety, and price.
We always want what is best for our customers and will
help you get the right deal that fits your needs and budget.