2015 Dodge Journey vs. Honda Pilot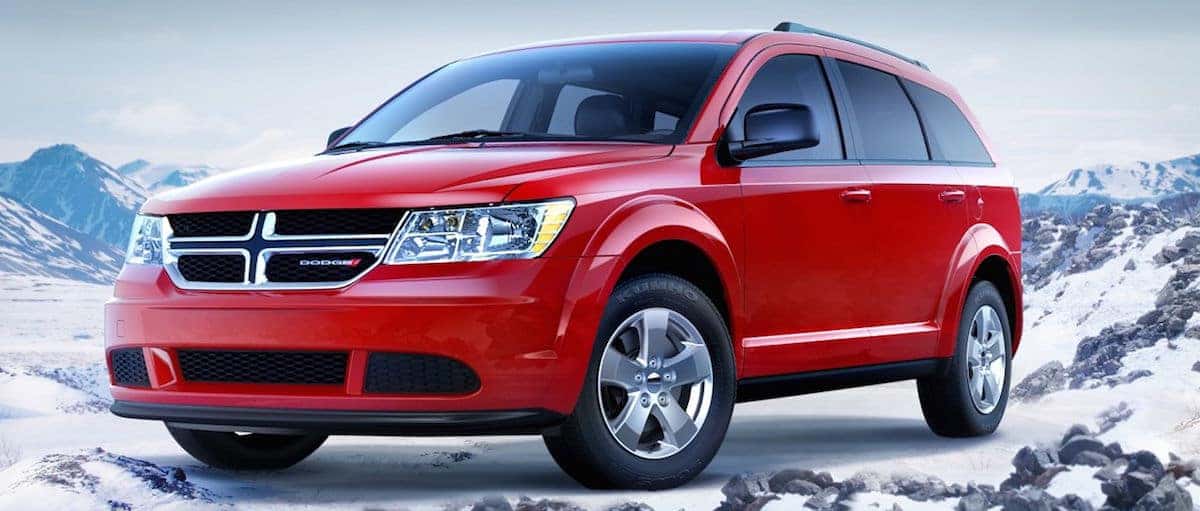 Throughout our website, one theme is recurring. Dedication to the Dodge brand. From our conversations with our customers to the philosophy of the Dodge Brothers we are proud of the Dodge vehicles we sell and service. The 2015 Dodge Journey fits the mold as far as quality and dependability. It is no surprise that the Dodge Journey has become one of the fastest growing midsize crossovers on the market today. It beats the competition with its quality and affordability. One of the vehicles that the Dodge Journey is often compared too is the 2015 Honda Pilot. While a fine option for a midsize vehicle, you get a lot more for the money with the Dodge Journey. We'll take a detailed look at both models and let you make the best choice to suit your needs.
Let's Start with the Exterior….
At first glance, it is apparent that the Dodge Journey is a lot sleeker and aerodynamic. The engineers at Dodge have a keen eye for style. The 2015 Honda Pilot just doesn't have the same look. It seems a lot more "boxy" and plain. Sure, it is a midsize crossover and not a road ripping sports car but that doesn't mean you shouldn't have a little more style. Why stay in a "box"? The Journey is more streamlined and really looks fun and modern. For example, the big black grille, LED lights, and beefy chiseled body gives it that strong, confident look. In other words, it isn't a sissy little crossover. The 2015 Journey has a personality all its own. The design speaks volumes about the driver. It speaks to the driver who wants the convenience and benefits associated with having a midsized crossover but still relishes in having impeccable, head-turning design. Again, who wants to be "stuck in a box"? Apparently, drivers of the Honda Pilot do.
On to the Meat and Potatoes…Performance
Imagine what a crossover would feel like without some of the family-friendly features that keep the vehicle riding smoothly? You could load up and family and friends and send them on a suspension free bump and grind on the back roads. Luckily, most crossovers do have a lot of ways to keep your ride smooth and enjoyable. The 2015 Dodge Journey offers just that. A smooth ride for all of your passengers. This doesn't mean that the engineers sacrificed anything to compensate. No need to worry, you still have plenty of power and torque. Inside the Dodge Journey, you will find the award-winning 3.6L Pentastar V6 engine. It's a powerhouse, able to produce 283 horsepower. That is more power available to you then you would be able to get out of the Honda Pilot. The Pilot has a smaller 3.5L engine that only tops out at 260 horsepower. It's suitable but seems a little sluggish. Also, if you are worried about all weather conditions you might need to turn again to the 2015 Dodge Journey. The Dodge is better suited for navigating weather like rain or snow. The 2015 Dodge Journey has additional advanced Electronic Stability Control. This advanced system monitors your steering and motion to help you compensate when the roads are rough. Dodge Journey features "Electronic Roll Mitigation" as well, which will apply brakes to individual wheels, reducing your possibility of a rollover. These are a lot of features. Unfortunately, the only special feature that 2015 Honda Pilot can talk about is Hill Assist, which prevents rollback when you're traversing a hill. When you boil it down, the 2015 Journey's handling and driving advancements are more useful for the everyday driver.
Let's Take a Peek Inside the Cabins…
Being from the crossover segment you can rest assured that both the 2015 Journey and Pilot will give you tons of cargo space. Also, they both have an available three rows of seating. So, they are very similar for passenger and cargo space. Both automakers have taken into consideration that the majority of drivers will be geared towards family commuting which often includes a lot of gear to carry. As far as those family trips….you need to keep everyone well entertained. This is where the two vehicles are dramatically different. Again, the Dodge Journey has the Honda Pilot beat. The 2015 Journey is geared towards entertainment for longer trips. Forget about the back seat passengers getting bored. The Dodge Journey has a very helpful eight-inch touchscreen located in the middle of the console. The Pilot also has a touch screen system, but it is a bit more complicated with the two-screen system it features. What drivers have really enjoyed about the system in the Dodge Journey is the ability to get real-time updates on sports, movies, traffic or weather. We live in a very connected society. It seems everyone has a smartphone, gaming device, or some other personal device that needs to be connected to the internet. The Dodge Journey actually doubles as a personal Wi-Fi hotspot with available Uconnect, making working or playing online while in your Dodge Journey a breeze.
Let's Be Safe…
Over the years, nearly all vehicle manufacturers have been designing vehicles with premier safety features in mind. Of course, there are a few safety advancements in the Journey that you won't find in the Pilot. The Dodge has "Brake Assist" which can apply your brakes when it senses an impending need for hard braking. You'll also find that the 2015 Dodge Journey has a "Parksense Rear Park Assist System" that can detect movement from sensors in your rear bumper and alert you when something gets in front of your path that could cause a collision. Both crossovers arguably serve their drivers well but in the end, the 2015 Dodge Journey surpasses the Honda Pilot. For a reliable and safe vehicle for your family, our money is on the 2015 Dodge Journey.