2016 Dodge Grand Caravan Offers Class and Convenience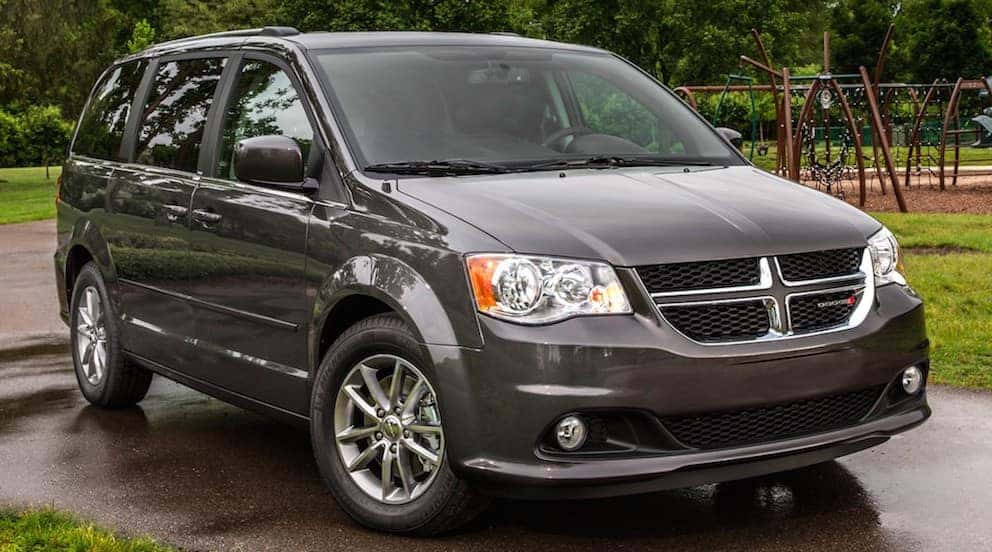 With the social stigma that once surrounded minivans, there can be no denying that they were the largest, spacious and most comfortable cars on the road. Even while their popularity has died down a bit, their agile versatility and endless conveniences are still highly sought after, admired and appreciated. With Dodge currently leading the American muscle car revolution, as well as powering Caravans for three decades now, there's little doubt that these mini's are the same today that they were then.
Improved technology, creative innovations combined with thoughtful design and powerful engines, there's only one car that can possibly provide the most for you and your family and that's the 2016 Dodge Grand Caravan.
Creature Conveniences
When you're a busy parent of an active adult on the go, you come to rely on conveniences that work to make your life easier. Whether or not you expect them, you appreciate their helpful nature and take any break you can. That's why Dodge has designed the Grand Caravan with so many of these features to help make life that much easier.
Creative innovations and thoughtful considerations are clear throughout the design of the Caravan. Adjustable LED reading lamps located above the passengers can be positioned per the passenger's choosing for optimum illumination. The 'Super Console' which sounds more like a device that would be in a Bond mobile, than a Grand Caravan, is the gateway between the front and rear seats. Its storage and importance are endless. Employing two 12-volt outlets and cup holders, as well as storage bins on both front and rear sides of the console ensuring all parties involved stay neatly organized with access to all they need.
If you're having a hard time convincing the young ones that you do, in fact, have eyes on the back of your head, Dodge has you covered there, as well. Where innovation meets creativity, you'll find the Observation mirror. Located above the rearview mirror as part of the ceiling, a curved mirror offers the perfect reflection of everything you do and don't want to miss while driving and without having to awkwardly turn around to point and yell. The observation mirror gives your eyes access to all angles of the Caravan in one glance.
Few of our Favorite Features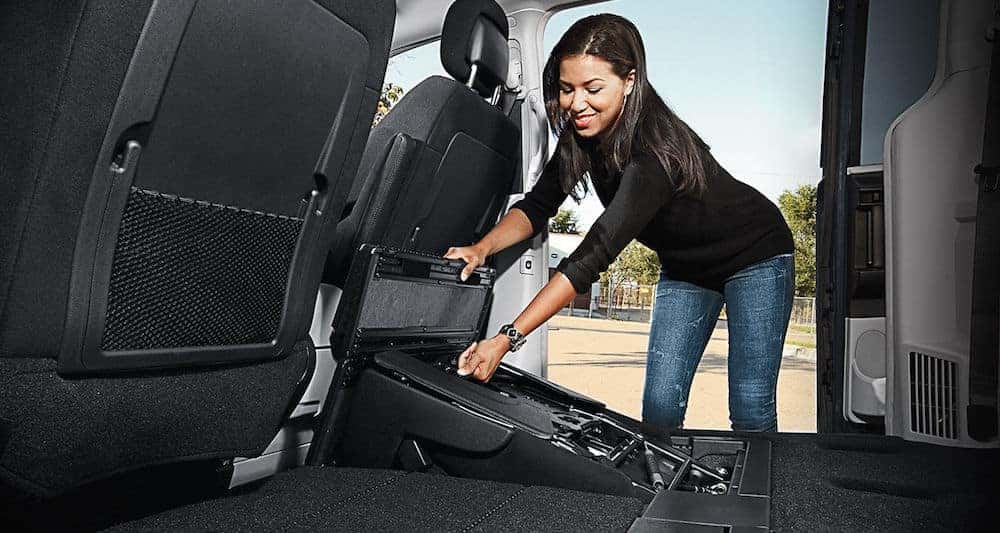 One of our favorite features: Stow and Go seats. Because so much of owning a vehicle that can store so much cargo is about helping your friends move, few things are as appreciated as a flat surface to work with (and you thought trading in your pickup for a Grand Caravan would get you out of that…). With Stow and Go seats, both second and third-row seats fold down within seconds to reveal a flat floor surface revealing 143 cubic ft of space, tripling the amount without the seats folded. Designed to utilize every compartment of space possible, no nook or cranny is left unturned. When these seats aren't folded down and stowed away, the compartments reveal 12 more cubic feet of hidden storage to be used for whatever you choose.
Do you ever remember when you were little, sitting in the "way back" of the station wagon facing the car behind you? You may or may not have had seat buckles and you may or may not have made faces at the person in that other car that was facing you. As it turns out, this was not a safe practice at all, and while we all made it into adulthood without too many bumps and bruises, we now better, but this leads me to my next favorite feature: Third Row Flip seats.
When the car is in park, the 60/40 split folding third-row seats can flip completely backward to allow for tailgating seats. With the back door open, those seats can become quite comfortable for any tailgating you're about to be doing, be it at an NFL or little league play off game. Be careful, these seats can sell-out rather quickly for outdoor games in inclement weather.