2016 Dodge Grand Caravan: Unexpected Power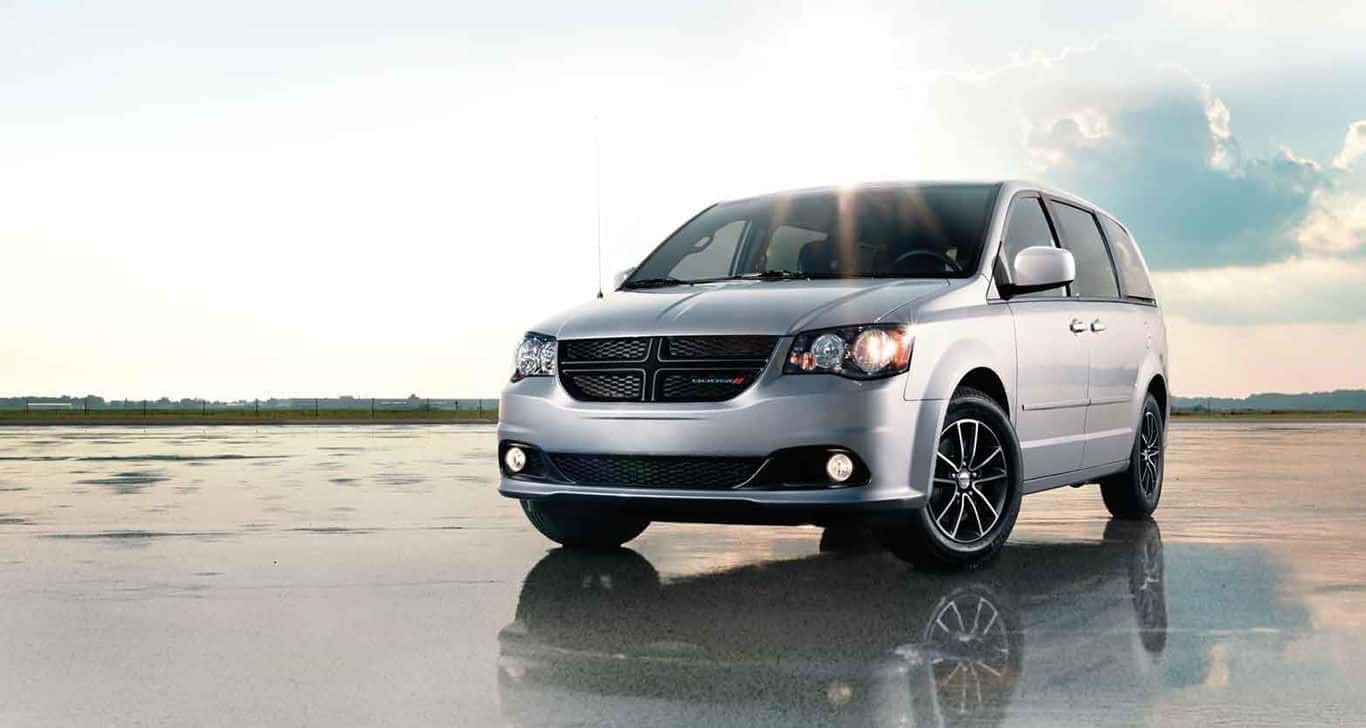 When consumers think of vans, typically some of the first associations that come to mind are kids and soccer games. But, the 2016 Dodge Grand Caravan in Miami, FL is trying to break that stereotype, and doing so by providing an unexpected amount of power from its V6 engine. Apart from that, it's also the only minivan to offer a sport-tuned suspension. It also lands a best-in-class tow rating and comes equipped with plenty of features to promote optimal handling in any type of situation.
With these performance features, the Grand Caravan has no trouble keeping up with sedans. Plus, it comes with 143 cubic feet of storage space and seating for up to seven passengers, making this a vehicle that's not just for soccer moms, but for those looking for a versatile way to carry a lot of stuff – and people – quickly and efficiently.
Powerful Engine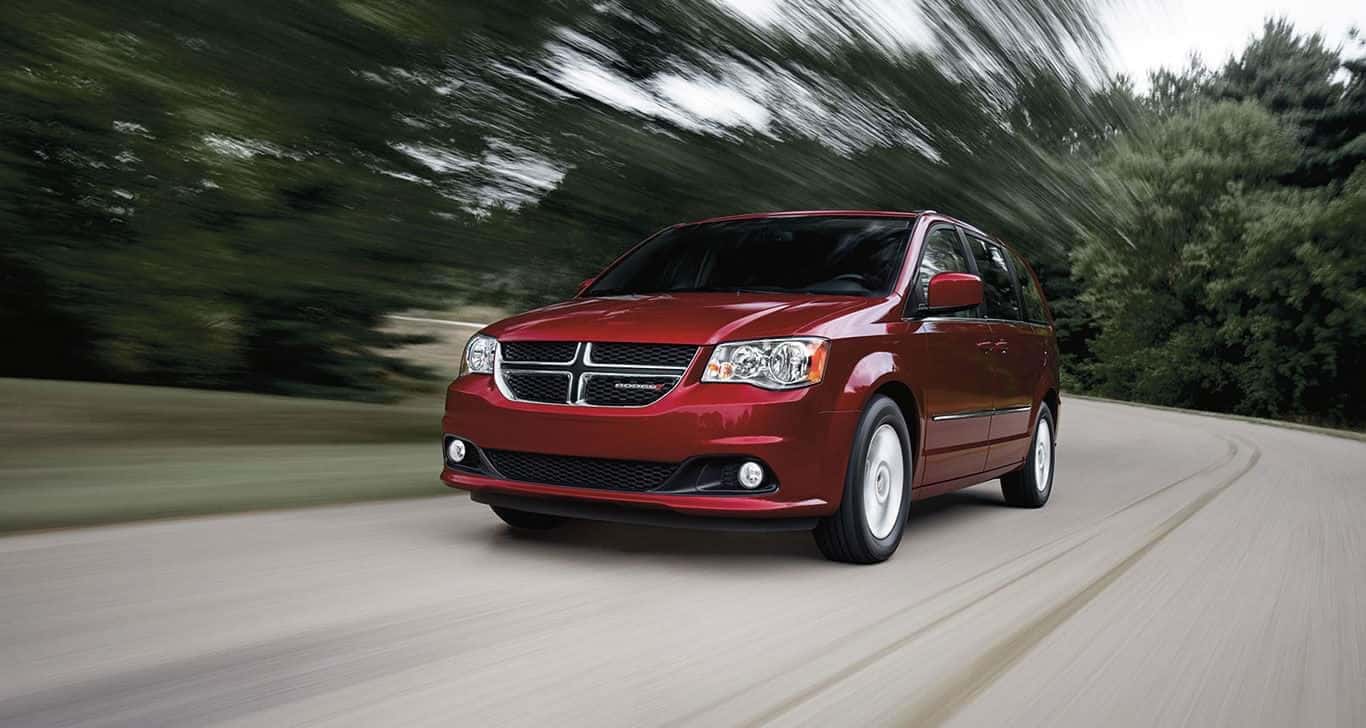 The engine under the hood of the 2016 Dodge Grand Caravan is the 3.6-liter Pentastar V6 Flex-Fuel engine. Over the past few years, this engine has made quite a name for itself and is praised by numerous reviewers as one of the best base engines available on the 2016 market. Makes sense when you discover that it produces a robust best-in-class 283 horsepower and best-in-class 260 lb-ft of torque.
Apart from its best-in-class horsepower and torque, this engine is also packed with fuel-saving technology to promote the best efficiency possible paired with this power output. The engine design features dual-overhead camshafts, high flow intake and exhaust ports, Variable Valve Timing, and Electronic Throttle Control. Technically, the Variable Valve Timing also helps with refining and maximizing the engine's performance as well, considering that it adjusts intake and exhaust valve timing to enhance the overall combustion process. In the end, it combines the 283 horsepower and 260 lb-ft of torque with 17 mpg city and 25 mpg highway.
While that fuel-efficiency might not be best-in-class, it's still competitive for a van this size.
Best-in-Class Towing
When equipped with the proper equipment, the 2016 Dodge Grand Caravan is able to get a best-in-class towing capacity of 3,600 pounds. The available towing package is called the Trailer Tow Group and includes a Class II receiver hitch, a load-leveling and height-control suspension, and the average four-pin connector wiring harness for the trailer. Compared to the competition, there aren't too many other vans out there that can come close to pulling that type of weight. The next two closest vans are the 2016 Toyota Sienna and 2016 Honda Odyssey, both rated to tow 3,500 pounds when properly equipped.
To help put things in perspective, the ability to haul 3,600 pounds translates to being able to tow a pair of snowmobiles, a boat, or even a camper. This means it's right up there with small trucks and SUVs in terms of towing capability and versatility. In order to make things even better, Dodge made sure to equip the Grand Caravan with Trailer Sway Control. This is a sensor-based system that monitors how much the trailer moves side to side, or sways while towing. If it detects any excessive swaying with the trailer, the system will automatically kick in and take steps to reduce the sway. That way, you can spend more time focusing on safely maneuvering the vehicle down the road and let this system ensure that the trailer follows you properly.
With 143 cubic feet of cargo room and the power to tow a small trailer, packing up the gear for a camping or fishing trip has never been easier.
In Control 24/7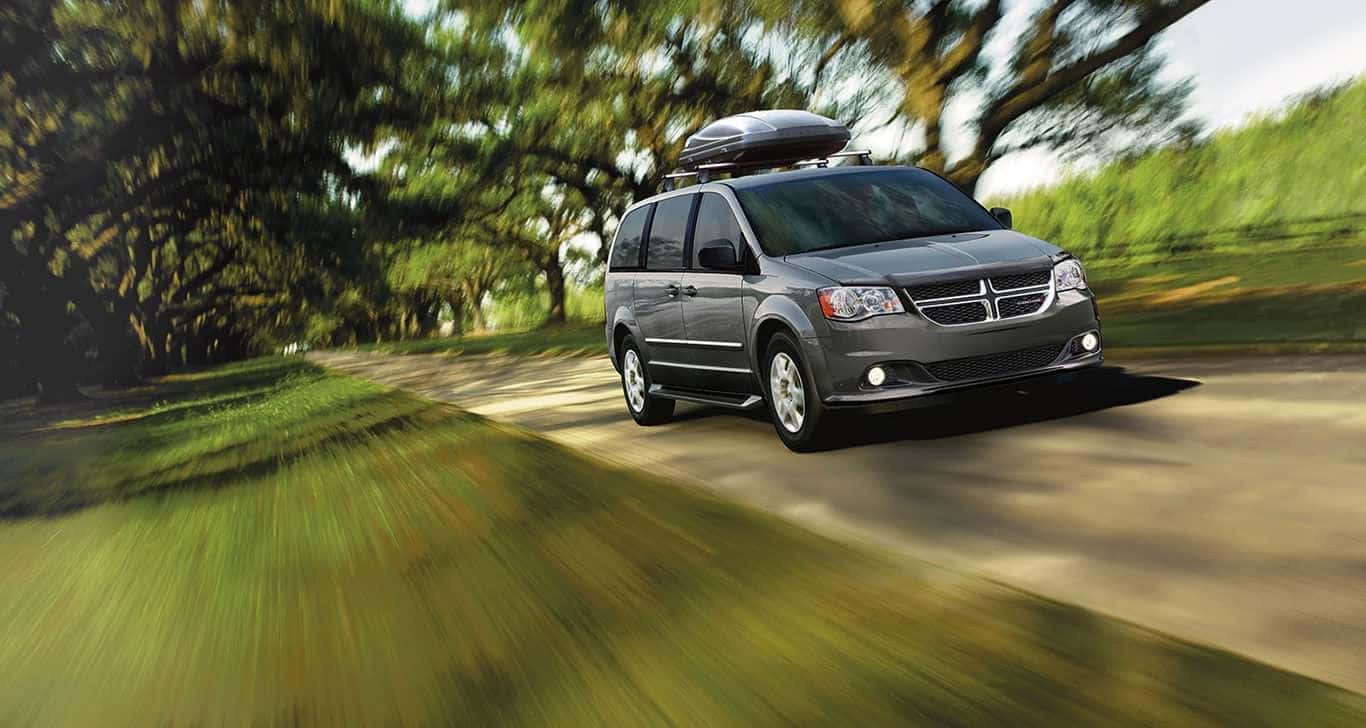 Along with providing this trailer-sway correcting feature, Dodge included some additional driver-assist features so that you're in complete control 24/7. For example, active load-leveling comes standard and is always on standby. This feature adjusts the suspension and rides height based on the amount of weight that's inside the vehicle. That way, you will have optimum handling and control at all times, regardless of how many passengers or how much cargo you are carrying.
Also standard are electronic stability control and all-speed traction control. All-speed traction control keeps wheelspin in check, ensuring that the wheels have maximum traction at all times. This system engages when it detects a slipping wheel and will apply brake pressure to that wheel in order to help regain traction. Alternatively, it might also reduce engine power in order to help maintain traction and stability.
If the all-speed traction control is there to monitor the power sent to the tires, then electronic stability control is there to monitor the steering input and vehicle motion. This system will also detect if the wheels lose traction, but instead of focusing solely on the slipping wheel, it will sense the difference between the intended path and the path the vehicle is sliding into. After it does some calculations, it will apply selective braking and reduce engine power to help restore control to your steering.
When both systems work together, they provide a powerful defense against whatever the elements throw at you.
Sport-Tuned Suspension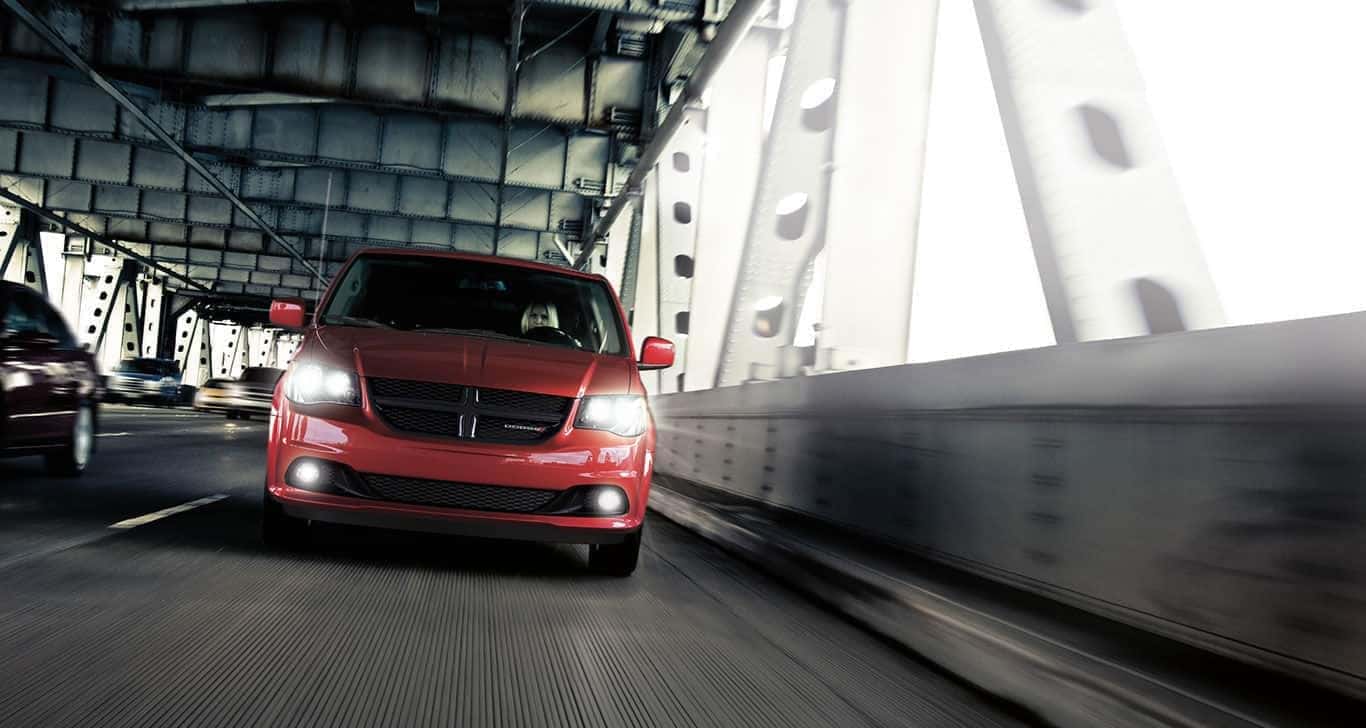 The 2016 Dodge Grand Caravan is also one of the only vans to offer a sport-tuned suspension. When you opt for the R/T trim, it comes with this suspension and a set of high-performance tires. It goes without saying that a sport-tuned suspension not only aids in the overall performance of this van but also makes it much more fun to drive. It adds a little sportiness to an otherwise (typically) bland segment of a vehicle when it comes to the driving experience.
But as you've already seen, the 2016 Grand Caravan isn't a normal van, which is obvious upon discovering its best-in-class horsepower, torque, and towing. On top of that, the smart driver-assist technology that aids with towing and in hazardous driving conditions makes it clear that this van isn't just worried about hauling the kids back and forth to soccer practice. Instead, this van draws on the performance of a sedan and borrows a little utility from the small truck and SUV class, effectively making it one of the more versatile and capable vans on the 2016 market.