2016 Dodge Journey: A Competitive Price for a Midsize SUV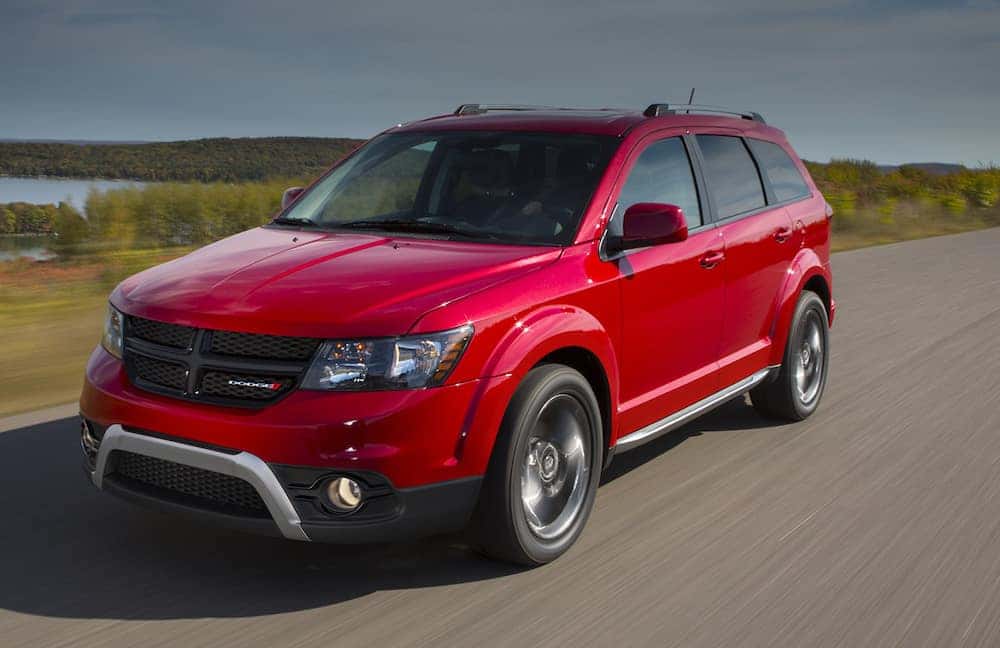 The Dodge in Miami dealers have a versatile crossover sitting on their lots: the 2016 Dodge Journey. Not only is this midsize SUV a versatile vehicle, but it's also set at a very competitive price. In a market where big-feeling cars come in little packages, the Dodge Journey reigns supreme. This little crossover packs quite the punch for it's size, and gets fuel economy that you would expect from a vehicle like this. Unexpected though, is its versatile cargo space; thanks to a few tricks up its sleeve.
These three qualities are part of many that come with a competitive price, which makes the Dodge Journey a deadly contender on the market. 
Performance
The standard 2.4-liter 16-valve four-cylinder engine is paired with an automatic transmission, and provides exceptional power and torque for a vehicle this size. Which shouldn't fool you, because the 173 horsepower and 166 pound-feet of torque this engine puts out zips this car down the road. Want even more power? The 3.6-liter Pentastar V6 is also offered in the Dodge Journey, and it's also paired to an automatic transmission. This engine puts out 283 horsepower and 260 pound-feet of torque, which is 100 horsepower/torque more than the base engine.
This 3.6-liter Pentastar takes the get get-up-and-go attitude of the base 2.4-liter and combines it with even more power, making the Journey much more than just a zippy car. The 3.6-liter Pentastar is an engine that's perfect if you need a little more oomph on a road trip with rough roads. But, if you aren't planning on doing anything too crazy, then the 2.4-liter will net you better fuel economy.
Fuel Economy
The fuel economy of the 2.4-liter four-cylinder engine is a very welcoming 19 mpg city and 26 mpg highway. With a full tank and the 2.4-liter engine equipped, the Journey is able to get up to 500 miles of driving on a single tank. Combined with its compact size, the Journey is perfect for highway driving or sight-seeing in the city. Making changing lanes and navigating the crowded city streets a breeze.
Even if a little more power is needed for rougher terrain, the 3.6-liter Pentastar will still be kind to your wallet. While it may not get the same 500 mile range on a full tank like the 2.4-liter engine will, the Pentastar does get 17 mpg city and 25 mpg highway. Which is not that far off compared to the efficiency of the 2.4-liter engine; considering it gets over 100 more horsepower and torque. 
Storage Space
As far as space goes, it has comfortable passenger seating for up to 7. Which is a lot for such a small vehicle, and it can also get up to 67 cubic-feet of cargo space. If you don't need seating for 7, the Journey doesn't require you to have seating for 7. It has various seat configurations that make it possible to store things the way you want. If you need to utilize that full 67 cubic-feet of cargo space, then fold the rear seats and passenger seat down. If you have a passenger, then just fold the rear seats down.
The Journey is able to be configured depending on what you need for storage and seating, and with various nooks and crannies to store your items, like storage in the back of the seat and in the floor of the vehicle, there are more options than ever.
The Price
There are 5 different trims for the 2016 Dodge Journey: the base SE, SXT, Crossroad, Crossroad Plus, and R/T. Each one brings something unique to the table, and even though each one goes up in price; they are still competitive and affordable.
Compare it to the infamous Subaru Forester for example. The Journey base trim starts at $20,995 and goes up to $31,795 for the highest trim. Whereas the Forester starts at $22,395 for the base trim, and then goes up to $33,795 for the highest trim. The  2016 Dodge Journey is around 2 grand cheaper than the Forester regardless of trim level, and possesses the same appealing qualities.