2016 Dodge Journey: Conquer your Next Road-Trip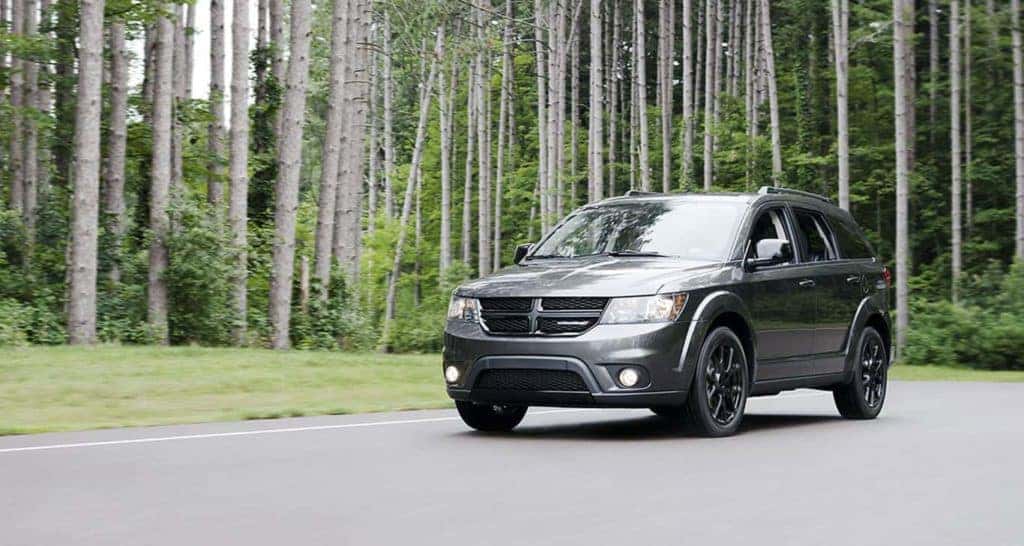 Looking to go on a road trip? Don't just go on one: conquer it. The 2016 Dodge Journey is the crossover SUV that's more road-trip ready than the Roadrunner. It has two engine options, one for efficient long-distance travel, and one that sacrifices a slight amount of fuel for more power. Just like under the hood, the suspension options are also versatile. So if you are looking to take some of the rougher roads found on your trip, you can rest assured knowing that the suspension and all-wheel-drive are just as great as what's underneath the hood.
The Journey is so perfectly named because it can go the distance.
It Goes the Distance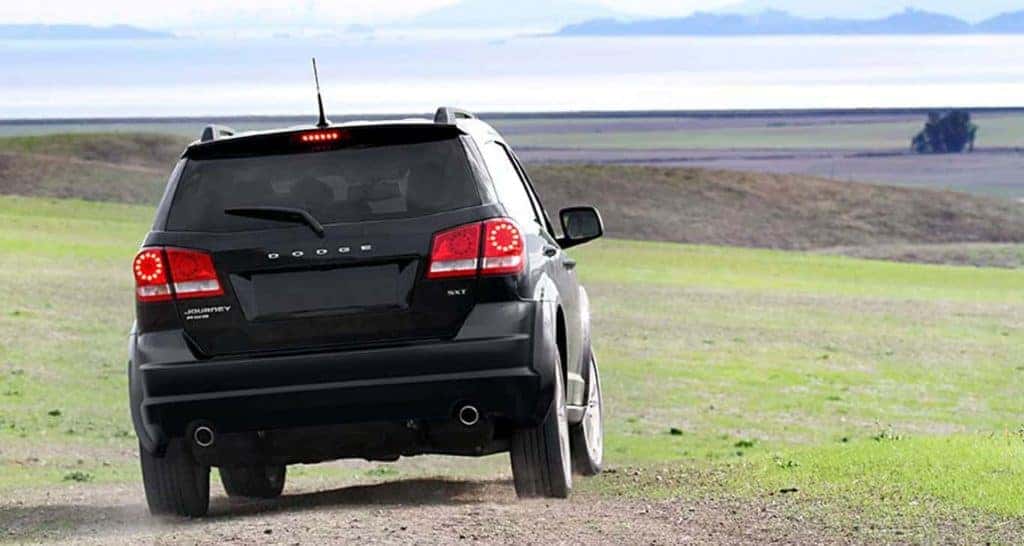 With its two engine options, the Journey can provide a tailored road-trip experience that matches your needs. Looking to do a lot of highway driving? Stick with the base 2.4-liter engine. If your idea of a road-trip is taking the more scenic routes — and that means some slightly tougher backroads — then the acclaimed 3.6-liter Pentastar is there to be your guiding force.
2.4-liter
The 2.4-liter engine is — obviously — the more efficient of the two, and is the prime candidate for any long-distance traveling. While it might not be as powerful as the 3.6-liter engine, Variable Valve Timing provides more efficient and calibrated performance. What it lacks in power it makes up for in balance. This engine is paired to a four-speed automatic transmission and is typically found on the front-wheel-drive model. It sneezes out 173 horsepower and 166 lb-ft of torque, and while that might seem a little low, you need to remember this vehicle isn't that big.
Besides, this engine is designed to favor fuel economy and driving range over pavement-pounding power. Which is why it gets up to an EPA-estimated 19 mpg city and 26 mpg highway. A FWD Journey equipped with this engine is able to attain a massive 500-mile driving range, which means more time spent getting where you're going, and less time spent listening to the kids complain about stopping at the pump over and over again.
3.6-liter
The optional engine is the famous and well-received 3.6-liter Pentastar, which gives the Journey the smooth rumble of V6 power. Compared to the 2.4-liter engine, this one seems like a monster when cranking out 283 horsepower and 260 lb-ft of torque. Perfect for anyone who might need or want some extra oomph for highway merging or rough backroad driving.
I said earlier that the 3.6-liter V6 sacrifices a little fuel-efficiency for power — and I really meant only a little. If equipped on a FWD Journey, it's able to return up to 17 mpg city and 25 mpg highway. Not only is that decent fuel economy for a crossover with a V6 engine under the hood, but it's also only a two and one mpg (respectively) sacrifice for about an extra 100 horsepower and torque.
So, don't be afraid to take some of the rougher and out-of-the-way roads to find that perfect picnic spot, because you'll have plenty of power to do it with the V6 engine equipped — and the efficiency will ensure that your wallet stays fat and happy.
All-Wheel-Drive Capability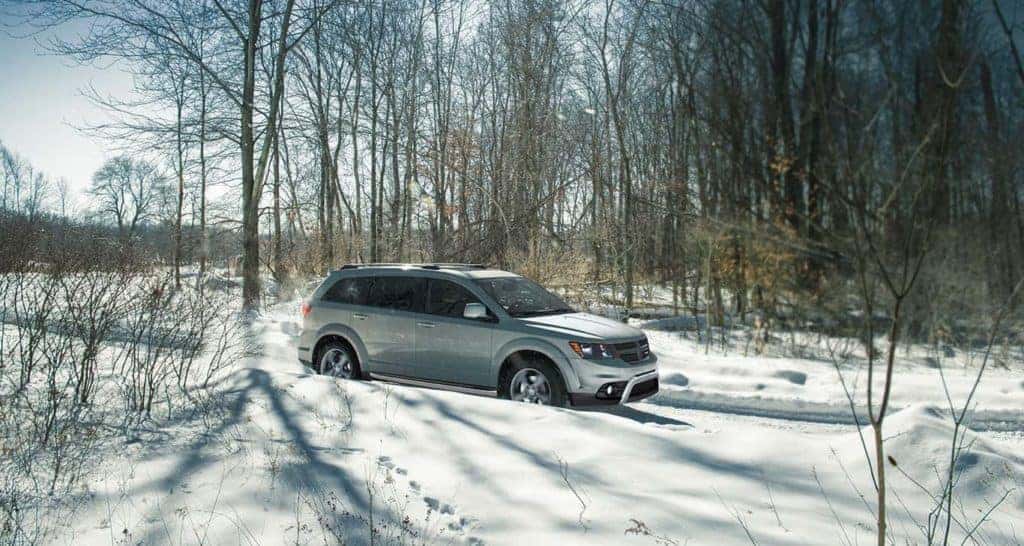 Naturally, the fuel economy will decrease if an all-wheel-drive model is selected. But, if you aren't sticking to strictly paved roads on your travels, then AWD is worth its weight in gold. The Journey's AWD system gives you traction times four and helps to provide you with some extra confidence behind the wheel as well. You'll gain added traction on snow, ice, or other less than ideal surfaces by transferring power from wheels without traction, to wheels with traction. Even if you encounter a slight mud-slick on one of the dirt roads you spontaneously decided to take, you can rest assured that this system will have your back. It works instantly and on demand, and there is no way you can forget to engage it. It keeps all the power in the front wheels and then transfers power to the rear wheels when it's needed. This way, the Journey can stay efficient when you want it to be, and capable when you need it to be.
With these two stellar engine choices and an advanced and efficient AWD system like this, you'll be ready for whatever type of weather or hazards you might encounter on the road — along with some minor off-road capability as well. For added security, Electronic Stability Control, Roll Mitigation, and Antilock Disc Brakes are also found on the Journey.
Suspension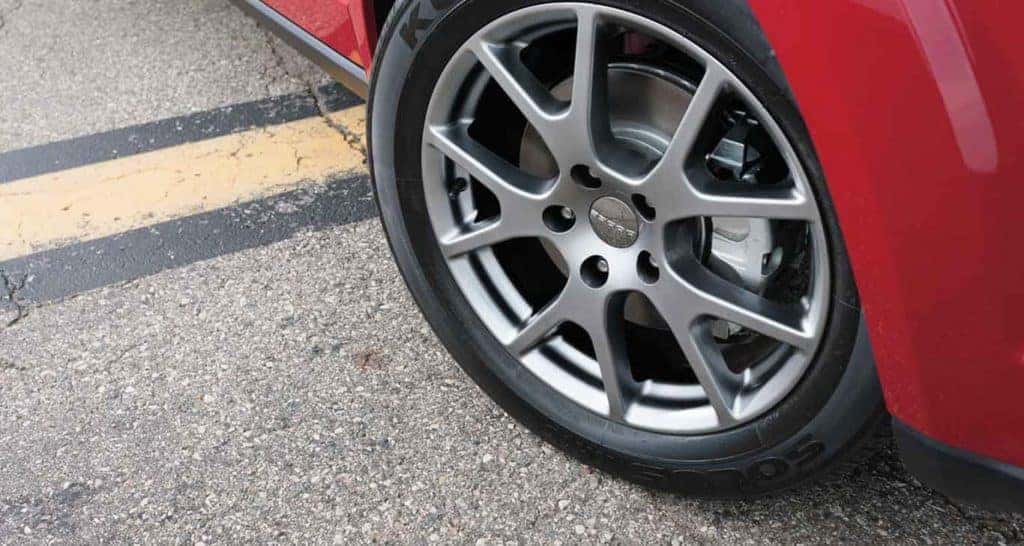 The Dodge Journey features a few suspension options: Independent, Touring, and High-Performance. The standard suspension is fully independent, with precisely-tuned MacPherson struts in the front for an optimum balance in a ride, handling, and noise isolation. In the rear, you'll find the multilink suspension that allows for individual movement of the rear wheels over different road surfaces. Which means regardless of how bumpy the roads get, the damage and bouncing done are mitigated. Front and rear cross members are isolated to the body, and also help contribute to the Journey's already quiet and smooth ride. In the end, you are getting a suspension that's built for a smooth, quiet, responsive, and effective ride — on the highway or on a bumpy backroad.
The Touring suspension gives you all this and more. Being touring-tuned, it gives you a slightly firmer ride than the standard suspension and enhances the responsiveness for a more sporty driving experience. The High-Performance suspension is exclusive to the R/T trim and is for those who are looking for an even sportier and firmer ride. Equipped with this suspension, taking corners on a road-trip has never been so fun.
Conquered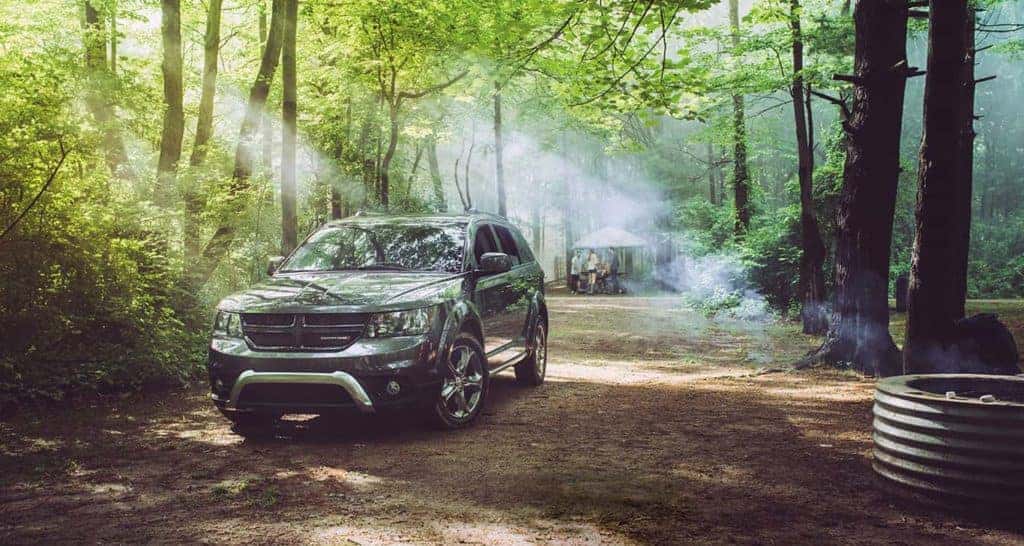 With the performance of the 2016 Dodge Journey, your road trip will be over and conquered before you even know it. It has the 3.6-liter Pentastar and available AWD if you predict things might get a little hairy on your outing. Or, if you are taking the highway and main roads, the 2.4-liter engine with slightly more fuel-efficiency will suit your fancy.
The point is, whatever type of situation or type of driving you plan to do on a road trip (or even just your daily commute) the Journey has no issue going the distance.