2016 Dodge Journey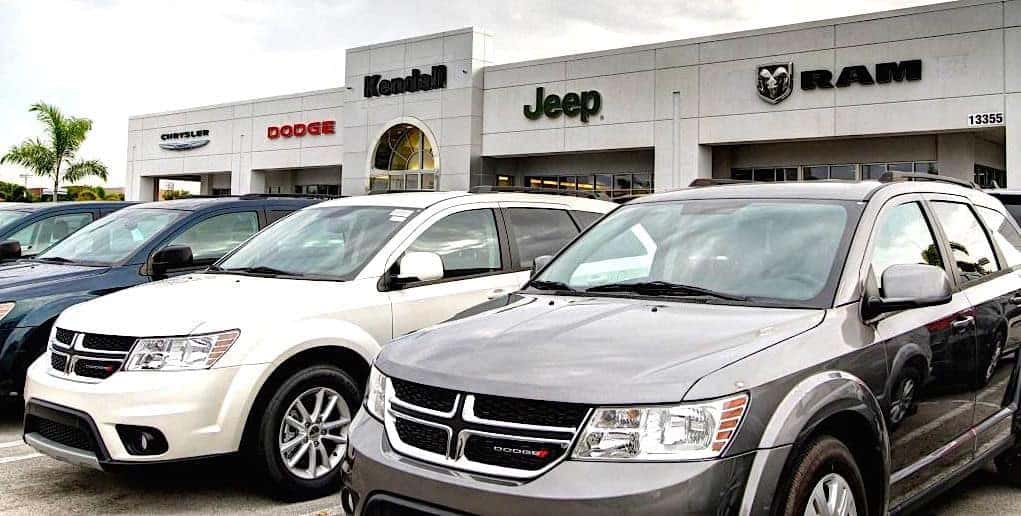 The 2016 Dodge Journeyhas drivers clamoring for test drives at Kendall Dodge, and the staff is loving it. For them, there is nothing better than handing over the keys to one of the 2016 Dodge Journeymodels that they have on the lot to an excited new Dodge driver.
No further salesmanship is needed, especially if the drivers have read up on the 2016 Dodge Journeybefore coming in. If you do, here is what you will discover…
Fuel Efficiency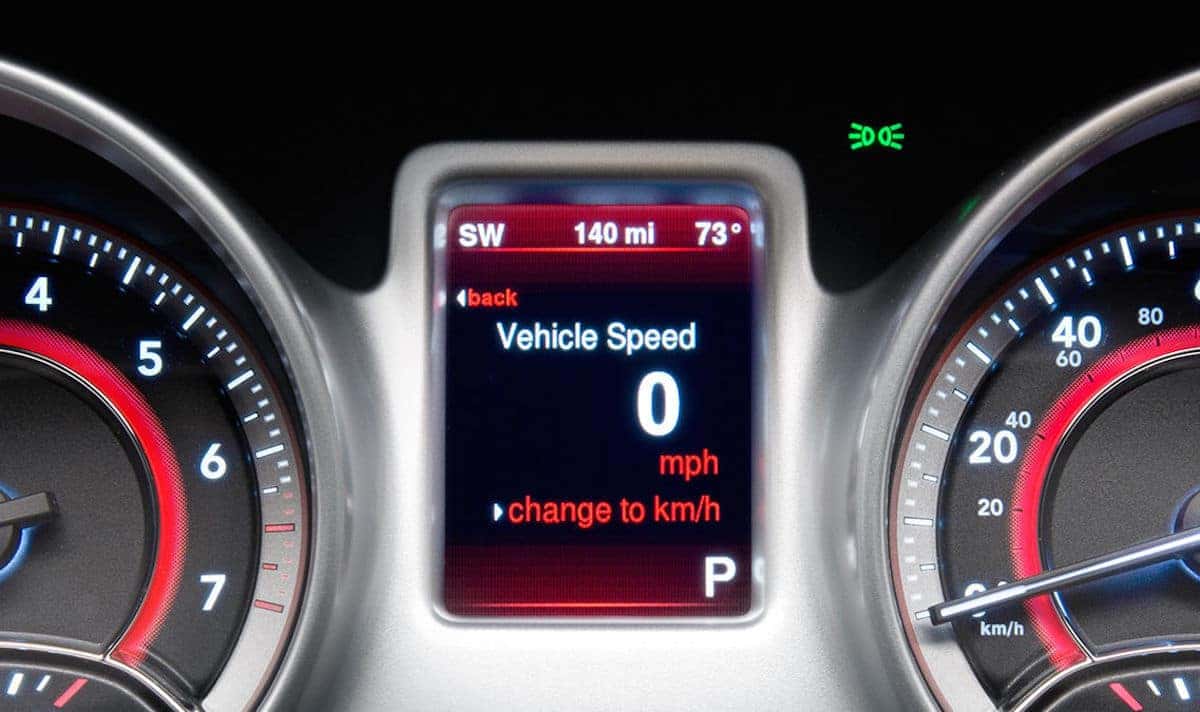 The 2016 Dodge Journey has the kind of fuel economy that will make you want to write to NASA to tell their scientists to cool it—a solution has arrived. 26 miles to the gallon when cruising on the highway is a big step in the right direction and in the 2016 Dodge Journey you'll be able to drive with confidence knowing that you're doing your part to keep the environment clean and healthy.
Not only this, drivers of the 2016 Dodge Journey won't feel the hurt at the pump like those who drive guzzlers of gasoline. Consider this – the 2016 Dodge Journey is able to run approximately 500 miles per full tank of gas. Drivers that don't explore much might not recognize the utility in that but seasoned road travelers will know that this means that the 2016 Dodge Journey can gas up before heading off into unknown territory and drive for over nine hours at fifty-five miles per hour.
To put that in perspective it means that a 2016 Dodge Journey driver can fill up in Des Moines, America's hinterland home for its heart, and almost cruise to Denver without stopping to refuel. That's a really long way. And when drivers go exploring onto roads unknown they might not have a full tank a gas, they might just have a half tank, but for the 2016 Dodge Journey that means nearly 4.5 hours of driving at fifty-five mph. That's still enough driving to enable drivers to explore with near impunity when it comes to worrying about running out of petrol before hitting the next station.
This 500-mile range doesn't just aid the 2016 Dodge Journey when it comes to exploring some unknown wilderness, or just letting loose and following the coastline as far as the eye can see. It gives 2016 Dodge Journey drivers the ability to go much longer without having to visit a gas station, and although that may seem obvious, what isn't necessarily obvious is how much that time can mean for a busy mother who doesn't want to have to stop after running her kids to school and all over town. The 2016 Dodge Journey was built with practical needs in mind, so it's not counter-intuitive that so many of its amazing features are what working people are looking for in their vehicles.
Affordable Price Point
The next thing on consumers' minds is cash. The 2016 Dodge Journey has an MSRP of $20,695. That's an amount of money well within the reach of most working families in America.
Dodge put its engineers to work overtime to come up with something that could be extremely utilitarian that it would catch the eye of consumers nationwide, but also so economical that people just wouldn't be able to pass it up. And they succeeded with the 2016 Dodge Journey.
And since the 2016 Dodge Journey is affordable that means you'll have more time to use it to explore the horizon, to really see where the high capacity fuel tank can take you. Consumers minds wonder how far their wanderlust can take them and the 2016 Dodge Journey plans on showing them exactly how far—although Dodge doesn't recommend running the vehicle out of gas intentionally. How far out onto Alaska's tundra can you take the 2016 Dodge Journey? Or where can you take a Dodge Journey in Miami? Lots of places we bet!
That's something that some consumers actually want to find out for themselves. How much of the coast can you travel before you need to stop somewhere to gas up? Find out.
Open Spaces for Luggage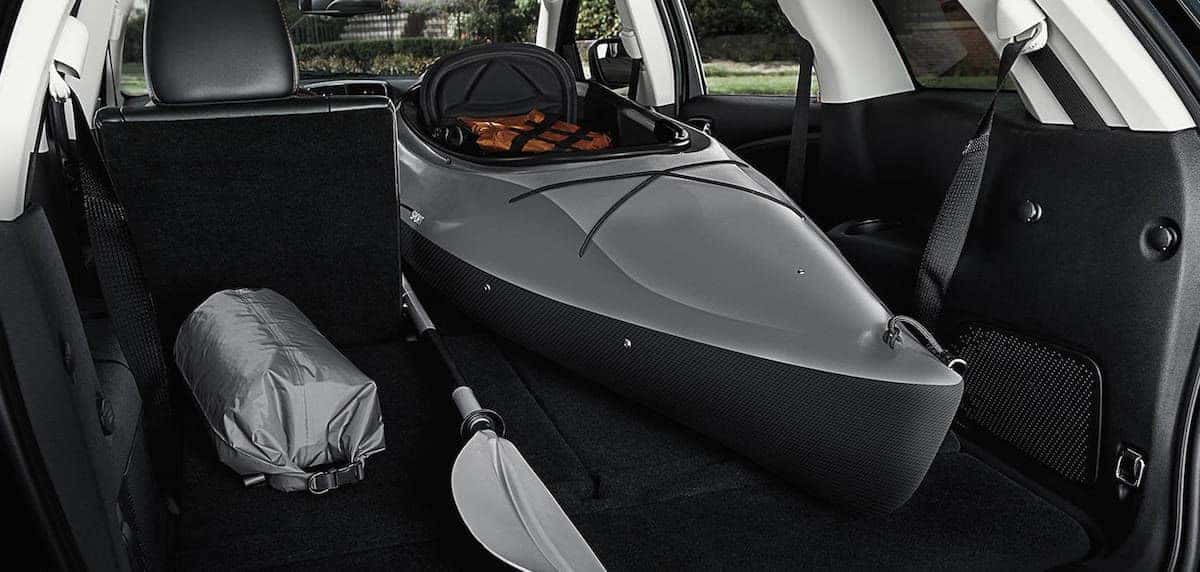 There is something to be said for a vehicle that, after minimal time spent flipping seats down, can comfortably store an entire kayak. You can do that in the 2016 Dodge Journey, but it also leaves enough seats open for you and a buddy to take off with the kayak.
When all of the available space is totaled up the 2016 Dodge Journey has 67 cubic feet of cargo space at the disposal of the driver and passengers. That's a lot of space, and it was no accident. Dodge made the 2016 Dodge Journey so drivers could really get out there and see the world. They didn't want people to have to wonder about if they would have enough space to pack all the things they want to take with them.
Dodge knows that especially with little ones on board every inch of space is at a premium, so it isn't just to get out there and see the world that the 2016 Dodge Journey space comes in handy.
Head to Kendall Dodge Chrysler Jeep Ram Now
In the end, it's the discerning consumer that has decided to set their sites on the 2016 Dodge Journey to begin with, and the sales team at Kendall Dodge don't mind answering any questions that you might have concerning the vehicle of your future. They want you to come in and ask, and hope that you know they value your time even more than you do. The customer comes first at Kendall Dodge, and they are so happy that consumers are interested in the 2016 Dodge Journey.