2016 Jeep Grand Cherokee: America's Favorite SUV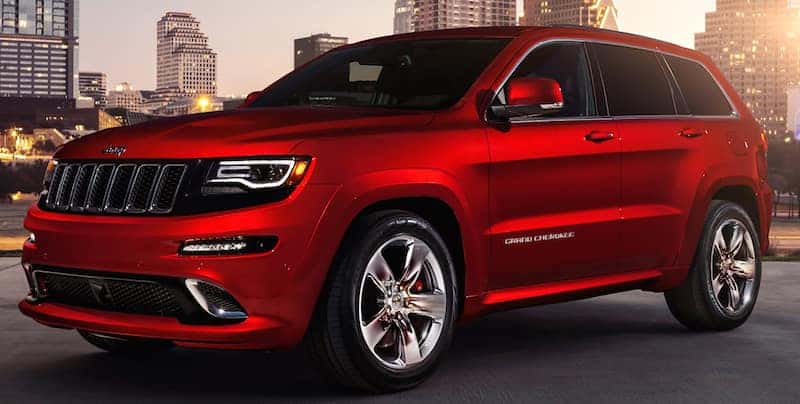 If you've ever tried to then you know it isn't too difficult to convince someone to buy a Jeep. Jeeps are sturdy, fun vehicles that can go anywhere and have solid roots that are rich in American history. In an already crowded segment of SUVs and crossovers, the Jeep Grand Cherokee has been America's choice for decades and it stands to reason that it should continue to be that way. A Jeep lease is a perfect way to find out exactly how well you fit into the gorgeous new 2016 Grand Cherokee.
Whether your purpose is to have fun off-roading, navigating safely through a tough winter or simply enjoying finer luxuries, all these are achievable in one Jeep: the Grand Cherokee.
Grand Cherokee: An American Tradition
The 2016 Jeep Grand Cherokee has everything that America celebrates in a Jeep.  Off-roading capabilities with towing capacity, superior power and drive quality and premium quality filling a luxurious cabin. Having dropped some weight by incorporating aluminum pieces which help to improve its fuel economy, it's also gained extra engine choices and upgraded its exterior. 
Improvements Abound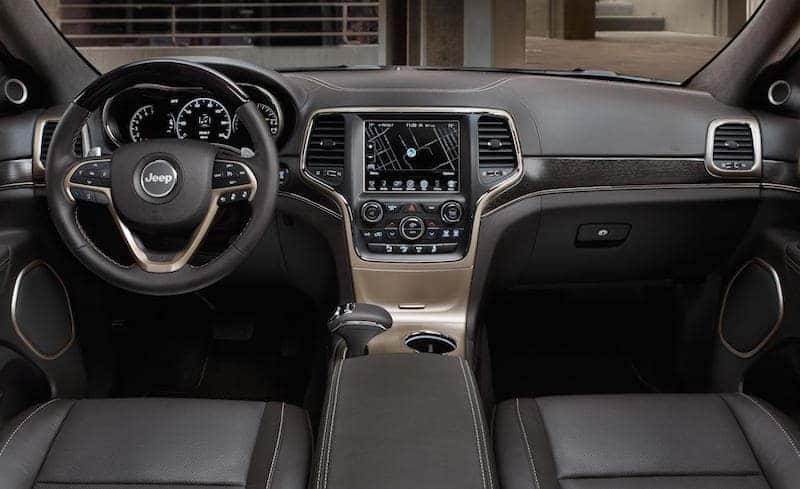 The 2016 Grand Cherokee has improved its fuel economy after losing some extra weight from a new electric power steering system and utilizing lighter aluminum suspension bits. Couple this with lower rolling resistance tires and the fuel efficiency is better across the board.
Selec-Terrain Management System
Never to give-up or turn away from its off-roading origins, the Grand Cherokee continues to pay close attention to its boulder clambering tradition by offering a variety of engines and drive systems.
A new automatic enables a lower crawl ratio that suits the Ecodiesel allowing for better ease when maneuvering over especially rugged terrain. Along with three four-wheel drive systems, the Grand Cherokee offers the Selec-Terrain Management System which chooses the appropriate powertrain setting for the given terrain.
With five options to choose from: Sand, Mud, Auto, Snow and Rock, the Selec-Terrain System chooses the best setting and switches automatically so you don't have to worry about it.  
Say you're off-roading experience goes from extremely rocky to muddy; the Selec-Terrain takes over and makes the the decision for you.
Maybe on that mini adventure you decided to take that road that suddenly turned into a dirt road with some unexpected boulders popping up.  With Selec-Terrain guiding your powertrain on which drive mode will be best for maneuvering, you don't have to worry about switching modes yourself.  
Ladies and Gentlemen, Choose Your Engine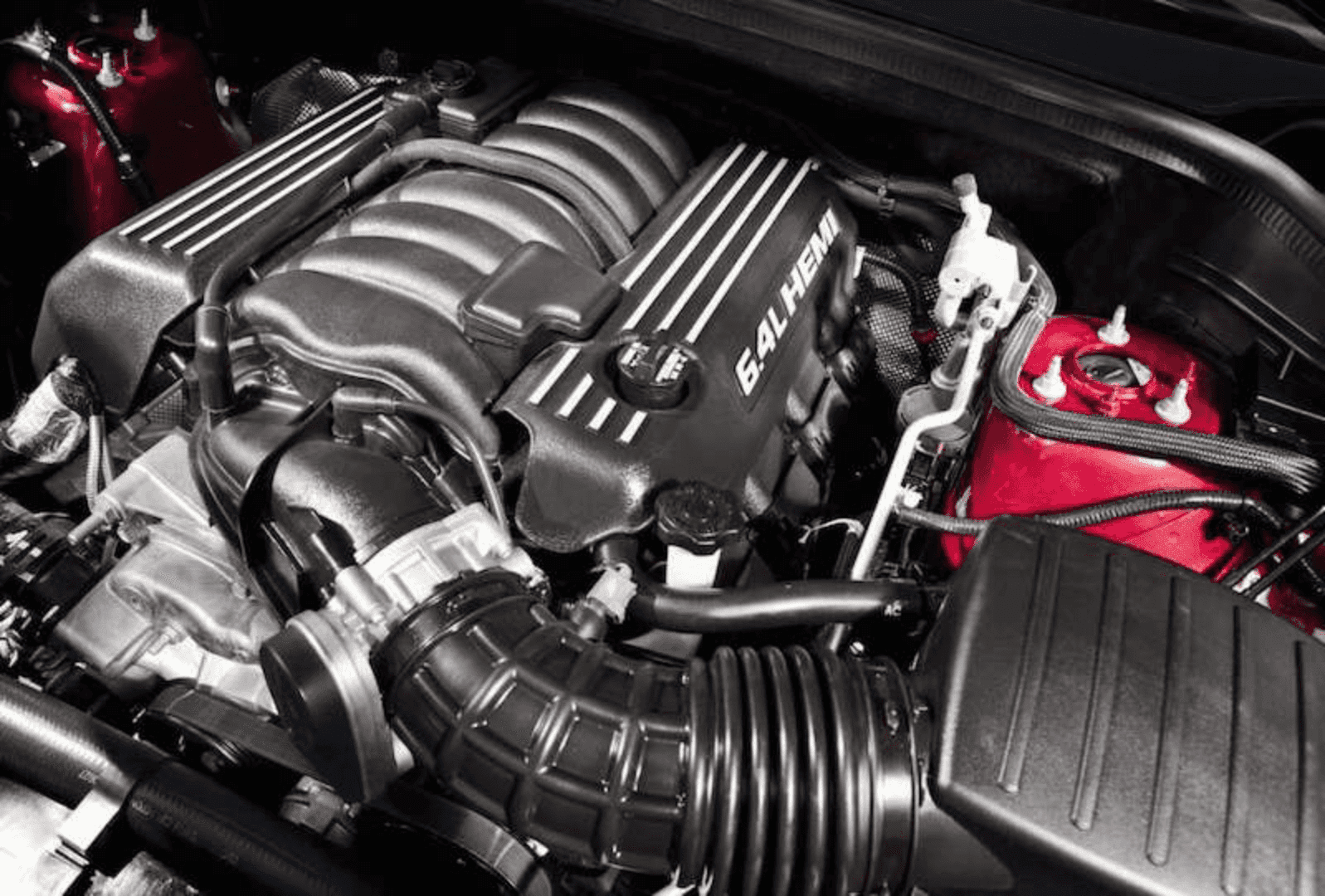 When it comes to the 2016 Grand Cherokee, power options are plentiful. What you will find under the hood of all trims are engines that provide 10% more functionality than in previous model years. It's fuel efficiency has improved with every engine choice.  
Altogether, the upgrades and redesigns of the engines have improved every aspects of power, towing capacity and fuel economy. The 2016 Grand Cherokee has reason to show off its stuff. These improvements show Jeeps continued dedication for greatness, and ever impressive competitive edge.  
An upgraded version of the same 3.0L Ecodiesel V6 engine is taken from its predecessor. The Ecodiesel is already a great engine.  So, how has it changed?
It has been moved up which gives better effectiveness and lower outflows. Presently, this engine is mated to an 8 speed transmission again, from its predecessor. When initial quality is too good, you wouldn't want to change it about just for the sake of it.  What's that saying, if it ain't broke, don't fix it?  
The 2016 model will also offer a revised 3.6L Pentastar V6. Getting a bump in horsepower to 295, plus the 260 lb/ft of torque, this luxury-laden Jeep comes with a towing capacity of 6200 lbs.
If that's not enough power for you, Goldie Locks, there's still another option that should suit you fine. A 6.4L HEMI V8 that offers 475 horsepower but really shows off its muscles with a towing capacity of 7,400 lbs.
Making it to 60 mph in about 4.8 seconds with launch control and a sporty 70% torque split to the rear in Track mode, it's incredible handling will be one of the best SUV's you've ever driven.  
Rugged, refined, and redesigned in luxury, this 2016 Cherokee is killing its competition and it won't even break a sweat doing it.  
Stop-Start Technology
Engine Stop-Start technology is a new feature on the Cherokee as well. Updated drive modes now allow more options for getting the power to the ground, including a custom setting which lets drives mix and match attributes.
Valet Mode
Have reservations about handing over your keys to just anyone? When you drive a Jeep this loaded, it's certainly understandable. A new favorite feature is the Valet mode. 
With Valet mode turned on the traction control to remains on, launch mode is disabled and only a portion of the V8's 360 horsepower will be available. Preventative features are key when driving the 2016 Grand Cherokee.
Exterior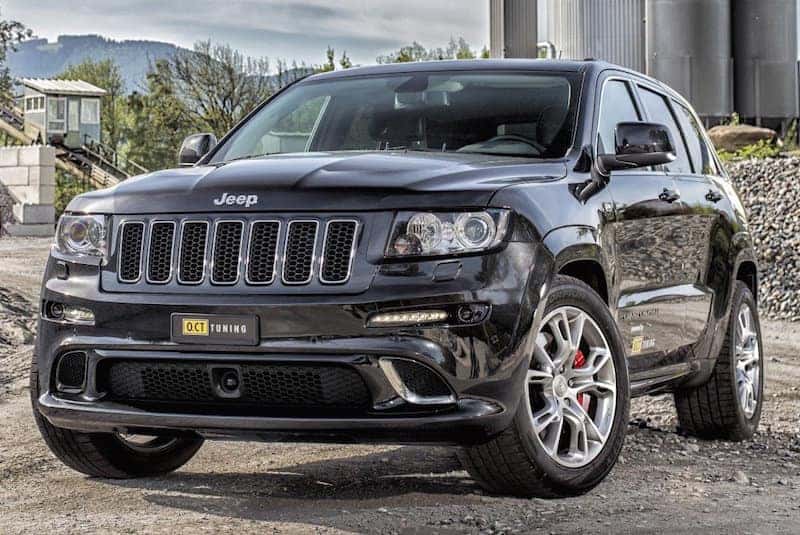 Boasting a more extensive wheelbase and track for improved stability, the 2016 Grand Cherokee will be riding on the same 20 inches as its predecessor. A fully redesigned front face life includes the front grill and headlamps.
Responding to steering to provide better illumination will be the upgraded HD headlamps, that will come in especially handy when driving down the long and winding road.  
The back gets a more extensive tailgate, which promotes, well let's face it, more tailgating. Sorry, you're just going to have to be going to more games. Shucks, right?  
Twin fume tips and an aerodynamic spoiler will give you some nice talking points, so should your team run out of interesting topics, you'll have those as talking points. The signature LED tail lights and rear bumper get redesigned for this model year, as well. There is talk that all the lights of the Grand Cherokee will now be using LED technology.  
We can expect a variety of new color options, but given the Jeep name, this could mean a whole host of colors. One thing we know from Jeep brand, they like to have fun and celebrate getting out there and doing it. Whatever 'it' may be depends entirely upon you, and that's the way they like it. 
Interior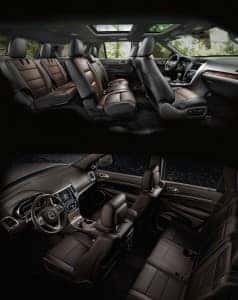 As its namesake suggests, the Grand Cherokee is really just that; grand. It's SUV origin has been the top line Jeep for decades and always defined the best in quality and luxury.
Premium leather seats, high quality detailed stitching lining every interior, subtle accents in lighting that add to the decor and ambiance. The overall atmosphere in the cabin is that of retreat and premium quality and comfort.  
Following the quality onto the dashboard is an instrument panel that is thoughtfully put together with the driver in mind. Discrete and intelligent placed, the infotainment system features a 7 inch LCD screen with audio controls, high definition audio system and wireless internet.  Entertainment options include Blue-ray for the rear seat occupants as well as Harmon Kardon audio system that propels the listening experience into a full concert auditory excellence.  
2017: Trackhawk Straight 8 Hellcat
As something to look forward to for next year, Jeep plans on introducing the Grand Cherokee Trackhawk coming with a straight 8 and boasting Hellcat capability. With the success that Dodge had putting the powerful V8 in their duo of Challenger and Charger, Jeep is now taking its turn and putting that same HEMI into the 2017 Grand Cherokee.  
With improvements abound in the 2016 Jeep Grand Cherokee, there is no denying that a great American tradition never dies. Even amid such strong competition, the Jeep Grand Cherokee stays on top. Head down to Kendall Dodge Chrysler Jeep Ram to see how easy it is to get into a leased 2016 Grand Cherokee.