2017 Dodge Challenger T/A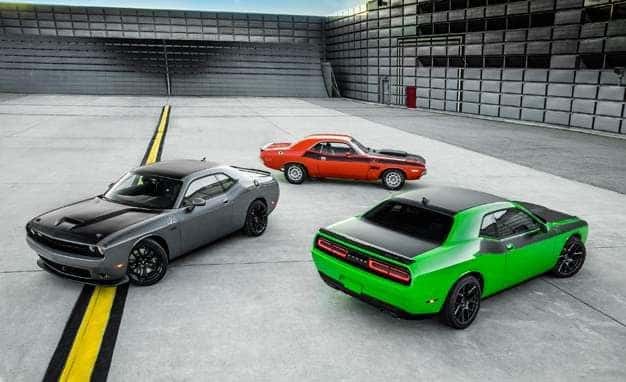 The engine that comes with this baby is a 5.7-liter HEMI V8 like the one in the R/T. This engine provides up to 375 horsepower and 410 lb-ft of torque. The standard transmission paired with the engine is manual, but an automatic is also available. Other performance features that come with the T/A include air catcher headlights, an air ducted hood, an active performance exhaust, and 20 x 9-inch Mopar tires.
The 2017 Dodge Challenger T/A is perfect for those with an old-school heart. It's a special edition muscle car with classic style, cool history and plenty of power and tech.
The reason this vehicle is so old school (even now) is because it is designed to remember the first Challenger T/A. The original T/A was produced and sold in 1970 for the Trans Am Racing Series. There were only 2,399 ever built. So, it is fantastic to see the car make a comeback this year! This sweet ride comes in three different trim levels, T/A, T/A Plus and T/A 392. Check it out…
The 2017 Dodge Challenger T/A is a throwback to the original 1970 Dodge Challenger T/A model, which was produced and sold for the Sports Car Club of America's (SCCA) Trans Am racing series. There were fewer than 2,400 original models built, so they are not easy to come by today.
Dodge reintroduced the Challenger T/A in 2017 with three variations – the Challenger T/A, T/A Plus and T/A 392. All three Challenger T/A trims have a heritage-style black satin hood, black T/A side stripes, satin black fuel filler door, black T/A badging and some available exterior features like hood pins and Green Go/Yellow Jacket paint options. Inside the Challenger T/A models are standard features like aluminum bezels, premium cloth black performance seats, a performance steering wheel, and premium velour-bound floor mats.
Technology is always important! This is why even the base Challenger T/A model is loaded with tech features for both safety and entertainment. A 5-inch touchscreen with UConnect 5.0 and Bluetooth streaming capabilities, a six-speaker audio system, a steering wheel with mounted audio controls, and a media hub with USB and AUX capabilities come standard. The Challenger T/A comes with plenty of safety features such as advanced multistage airbags, all-speed traction control, dual note electric horns and electronic roll mitigation.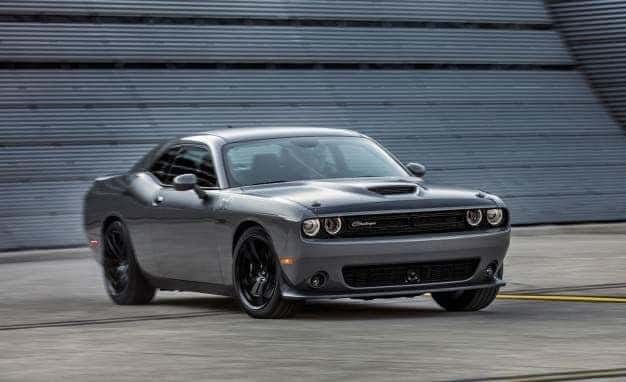 2017 Dodge Challenger T/A Plus
The T/A Plus is very similar to the T/A when it comes to engine, mechanical and performance features. In fact, the entire last paragraph regarding the performance applies to this trim as well. However, this model is more luxurious and includes more features when it comes to style and technology.
Features like ventilated Nappa leather performance front seats, black and Tungsten interior stitching, heated front seats, leather-trimmed T/A logos on seats, and door trim with ambient lighting all come with this model. The T/A Plus has the same exterior features mentioned above for the T/A. Some additional features that come with both the T/A and T/A Plus include solar tinted glass, all-season tires, and Goodyear brand tires.
The technology in the Challenger T/A Plus is really what sets it apart from the base model. Features like one-year of SiriusXM, a 276-watt amplifier, six premium speakers, Dodge performance pages (a way to track the performance of your vehicle via UConnect), Android Auto and Apple CarPlay capability, UConnect 8.4 with the 8.4-inch touchscreen and HD radio come standard. When it comes to safety pretty much all the features are the same, but the Challenger T/A Plus is available with forward collision alert.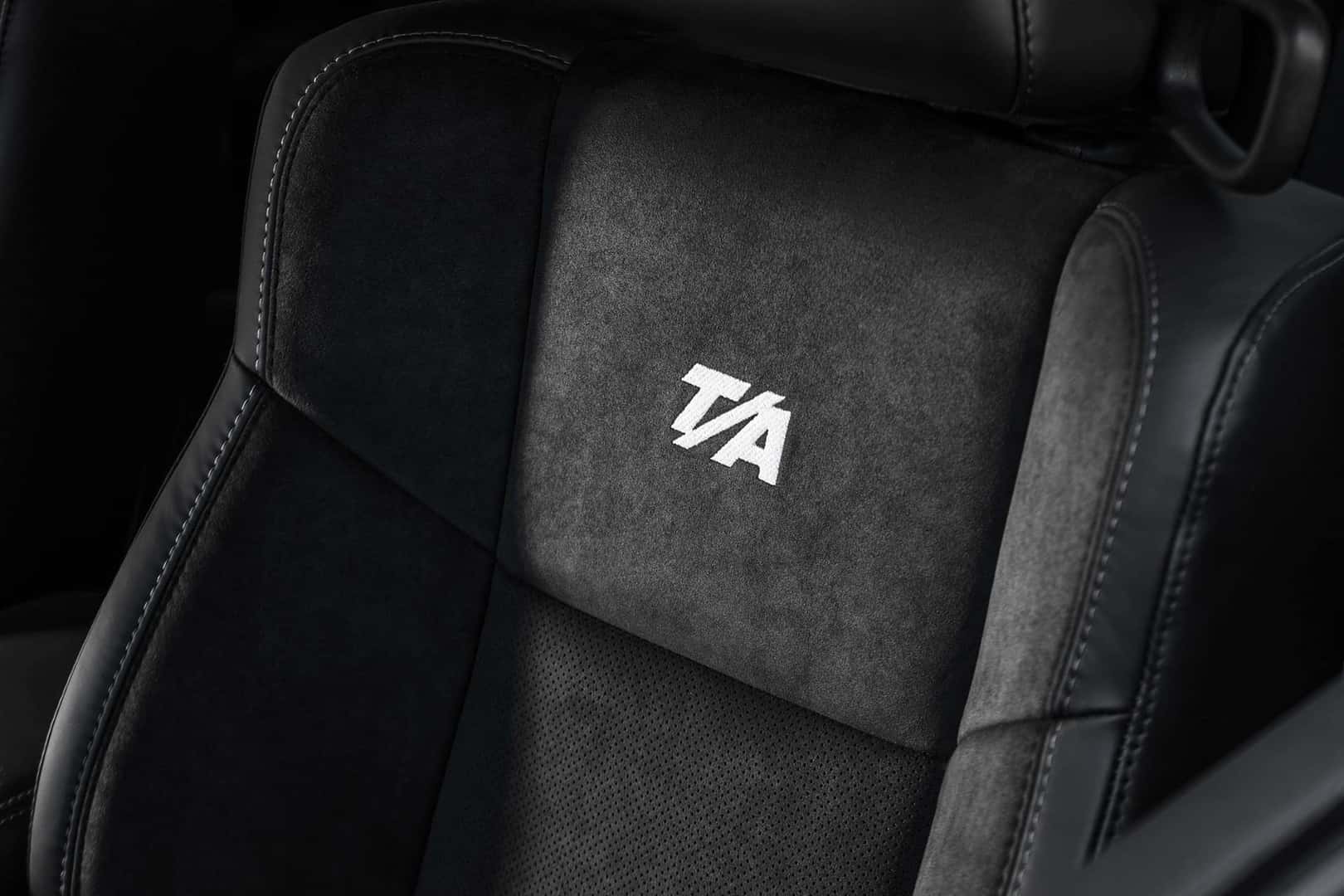 Challenger T/A 392
The Challenger T/A 392 is the most advanced, luxurious and fast trim of the three T/A models. It is the only Challenger T/A model equipped with the 6.4-liter (392 cubic inches) HEMI V8 engine. This engine produces up to a whopping 485 horsepower and 475 lb-ft of torque. The engine comes with a Severe Duty II cooling system. This model also comes with some additional performance features like six-piston Brembo brakes and a Bilstein high-performance suspension.
The exterior of the Challenger T/A 392 has some unique style features like 20×9.5-inch performance wheels, all-season performance Pirelli tires, and bright dual rear exhaust tips. Inside the 392 you will find features like the same premium performance seats in the T/A model with optional leather T/A logos, and dark brushed interior accents. When it comes to the 392 and technology, the entertainment and safety features remain the same.
Interested in a Dodge Challenger T/A or another Challenger? Check out our inventory at Kendall Dodge Chrysler Jeep Ram online here.
Photo source: Car and Driver / Hot Rod