The 2017 Ram Power Wagon: Designed For Serious Attitude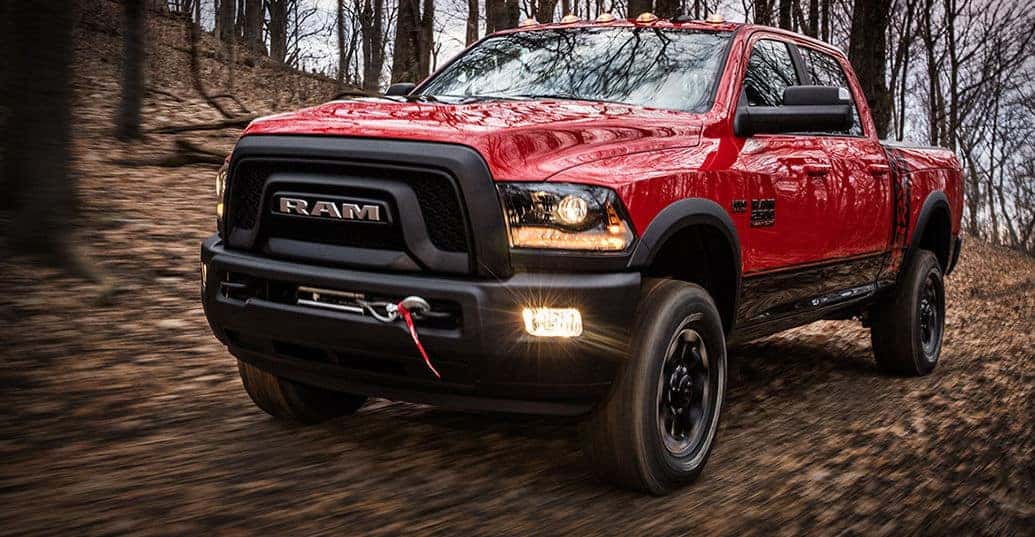 Sometimes, there's nothing quite like the feeling of driving a tough, tall order of power down your favorite off-road trail or neighborhood street – especially when your style has enough attitude to grab everybody's attention. Ram shows time and time again that it knows the value of a seriously styled design when dealing with big, bold trucks, and few quite match the overall presence on the road as the upcoming 2017 Ram Power Wagon.
Building on the smashing success of the 2016 Ram 1500 and 2500 Power Wagon, the 2017 Power Wagon pushes even further into the realm of form meeting function, offering a distinctive style enhanced by unique design elements and all supported by some impressively powerful engineering.
Exterior Style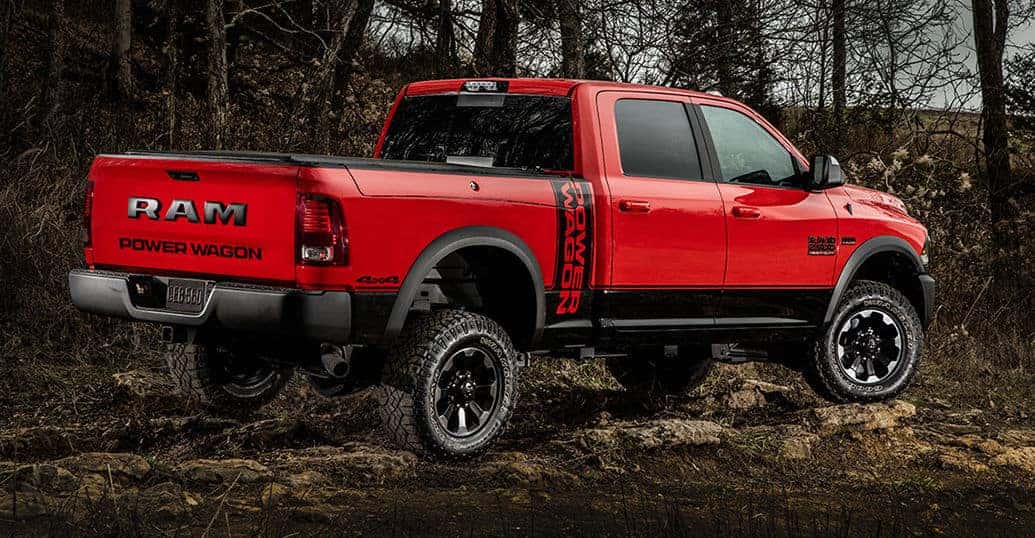 If there's one word that best describes the style of this forthcoming Power Wagon, it's the word Ram has chosen itself – aggressive. Bold, blacked-out headlights, and a unique matte-black grille add that aggressive flair to your Ram, highlighting the truck's strong profile and wide, tough stance on the road. And it's not just good looking, it's especially functional, too – thanks to the standard 12,000-lb winch gracing the front bumper for all your stickiest situations.
You can even choose to jazz up your 2017 Power Wagon with accents like a Power Wagon-exclusive hood decal and custom Power Wagon graphics right where the cab meets the rear bed. Between the matte-black bumpers and badging, the proud "Power Wagon" rear decal, and the available on- or off-road 33″ Goodyear all-terrain tires, you can definitely craft one serious style for your unique Power Wagon.
But while exterior appearances can be a serious boon to your beloved truck, every good truck owner knows that it's what's underneath that counts – and on a pickup, that means protection from those rough-and-tumble treks out on the trail. Luckily, the 2017 Power Wagon comes with standard fuel tank and transfer case skid plates to make sure all your truck's vital inner workings stay in top condition without slowing you down. Wrap that together with an electronically disconnecting front sway bar, lockable front and rear axles, and super-tough Bilstein shocks and you've got one piece of machinery that's ready for just about anything you can throw at it – and looks great doing it.
Interior

While style and attitude may make the truck, every driver can attest to the importance of a comfortable, inviting interior. This is where all that toughness and aggression is channeled into pure fun and comfort with a hint of attitude – and on the Power Wagon, that means some serious interior styling.
The 2017 model offers two custom Power Wagon interior options for your perfect pairing – whether you prefer the Slate Gray or Black premium cloth with Sedoso fabric inserts and a tire tread pattern design, or the premium black leather with embroidered seating and Slate Gray Stitching – to make your truck uniquely yours from the inside out. Compliment that with an 8.4-inch center touchscreen and matching styling throughout and you've got one truck that definitely delivers on attitude.
So whether you're a long-time Ram lover or simply can't wait to see what this Power Wagon will feel like on the road, there's no better time than the present to get in touch with your local Ram dealer and reserve yours today. But move quick – trucks looking as good as this one don't tend to hang around too long.