2018 Chrysler Pacifica Uconnect Theater Package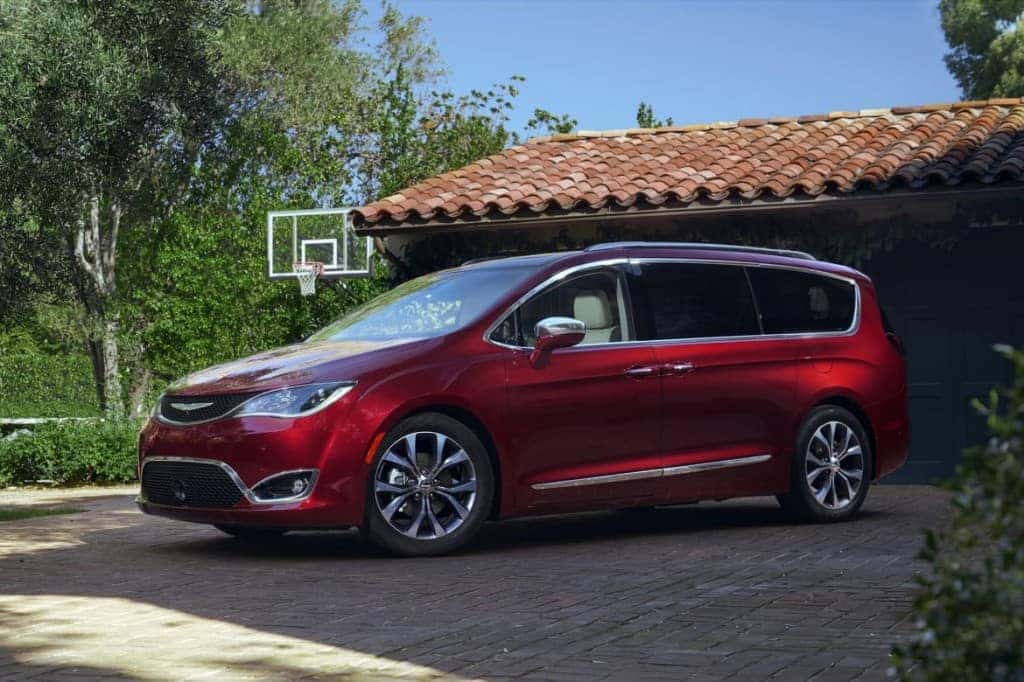 The available Uconnect Theater Package in the 2018 Chrysler Pacifica is one of the best features in what's been named the "Family Car of the Year" by Cars.com. Winning the award for the second year in a row, the 2018 Chrysler Pacifica provides a totally accommodating experience for drivers and passengers alike. From an immersive driving experience with superior interior features, this is a family car that makes it easy for everyone to enjoy.
What Does the Uconnect Theater Package Include?
If you're frequently driving guests, especially kids, they will be entertained! From the best entertainment system in its class, passengers will enjoy the dual 10.1-inch HD touchscreens with Blu-Ray players and the wireless headphones that make it possible for users to listen to what is playing on the TV and other passengers to listen the radio. The package also includes standard Dual HDMI inputs, wireless streaming, and the available games (like Backseat Bingo, Tic-Tac-Toe and Math Flash Cards) and apps are perfect to keep young passengers entertained for hours on end.
Total Control from the Driver's Seat
The 2018 Chrysler Pacifica makes it easy for drivers to have total control of everything via the touchscreen built-in to the dash. Total use of radio and controls, climate control and maps and podcasts are just a touch away. For total convenience, smartphones can be easily connected to to the mobile device digital assistant. Whether iPhone or Android Auto, everyone is covered with the 2018 Chrysler Pacifica.
Also, drivers can stay focused on the road easier with the easy support Uconnect provides, allowing drivers to answer calls, texts and listen to music simply. With available SiriusXM Satellite Radio, one year of service is included. Choose from hundreds of radio stations that cover music, sports, entertainment, talk radio and more with SiriusXM Satellite Radio.
Sound Unlike Any Other
Harman Kardon Premium Surround Sound System is an available feature that provides 20-speakers that give an immersive audio experience. From easy controls to adjust the volume, drivers can use simple voice commands to pause music, mute music, play songs or skip to the next track. Find peace of mind with all the simplicities and crisp audio offered by the 2018 Chrysler Pacifica.
Where To Find Your Own 2018 Chrysler Pacifica
There's no risk in stopping by to see our newest collection of Chrysler vehicles. We sell new and pre-owned vehicles every day and our professional staff is ready to show off all the features of the Uconnect system and let you test drive any vehicle we have. If you're looking to sell or trade-in, we're available for your business as well.
Kendall Dodge Chrysler Jeep Ram provides a full service experience and can handle almost any job your vehicle should need from oil changes to rotating tires, checking and replacing brakes and everything else to make sure your vehicle stays running well. All you have to do is make a simple appointment right here with us and we'll take care of the rest.
Look no further than Kendall Dodge Chrysler Jeep Ram to ensure you have a stellar car buying experience.