2019 Jeep Grand Cherokee Has More Luxury and Power Than Ever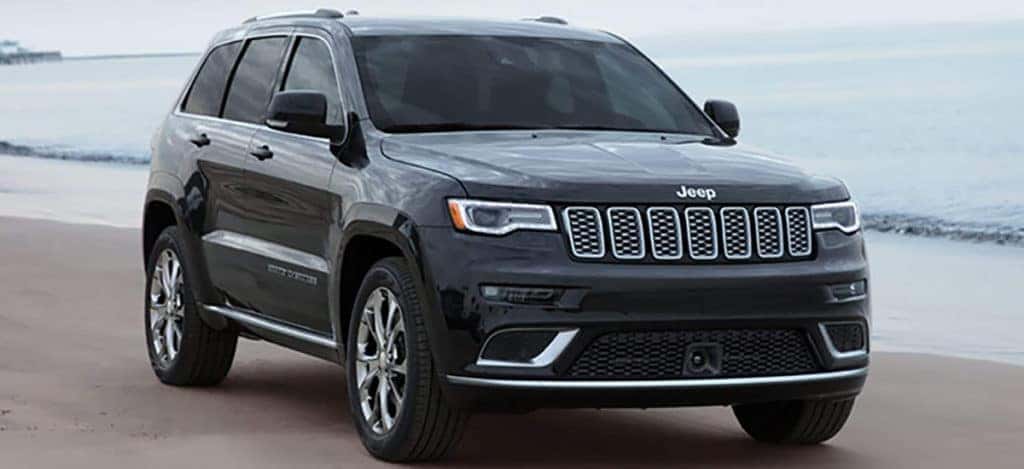 Photo credit: Jeep
Many people love the Jeep brand, for good reason. Among the many popular vehicles, the Jeep Grand Cherokee is one of the finest examples. Let's take a look at what makes the 2019 Jeep Grand Cherokee remarkable. The first Jeep Grand Cherokee first arrived 25 years ago and has only grown in popularity since. The following has expanded as the Grand Cherokee has modified its self to become a luxury SUV. From where it began, the Grand Cherokee's style remains similar to its inception; highlighted by its iconic large seven-slotted grille. The Grand Cherokee's cabin is pleasantly roomy. The rear passengers are provided for with ample seat space and plenty of head and leg room.
Drive With Top Level Luxury
For drivers of the Jeep Grand Cherokee, there's something marvelous about the performance and revamped luxury. The latest Grand Cherokee is a well-rounded vehicle that is both beautiful inside and out, there is so much drivers will adore. Today, the 2019 Jeep Grand Cherokee has been built to come out as the best version yet of its fourth-generation model. A generous interior with a solid off-road ability to handle any trail in its path with available V8 engine strength and power. Speaking of power, how about an impressive maximum tow rating of 7,400 pounds! This is a 4×4 vehicle that will provide owners with high-performance driving, comfort and reliability.
Feel Confident Behind the Wheel
The 2019 Jeep Grand Cherokee drive is surprisingly nimble and its maneuverable on the road is better than ever. Modern safety comes with adaptive cruise control, active braking, lane departure warning, and blind spot monitoring. What helps separate the Jeep Grand Cherokee is an excellent noise canceling system and a wonderful wood and leather-trimmed heated steering wheel. Onboard technology is impressive via a Uconnect System, with an 8.4-inch touchscreen with available  3D navigation, plus Bluetooth and smartphone connectivity. Additionally, the rear seats can be easily folded down and access is quick with the powered tailgate.
Looking To Drive Nearly Anywhere?
The ride and overall driving experience are enhanced by air suspension, increasing its off-road capabilities. Don't leave out the fact that the Grand Cherokee is equipped with an onboard camera. It is also equipped with smart, automatic parking function. There are on and off-road driving modes for nearly every road condition or eventuality one could imagine, including the Eco, Normal and Sport modes, as well as Snow, Sand, Auto, Rock, and Mud options.
So what should someone expect to drive the latest Jeep Grand Cherokee? The Laredo, the base trim, starts off at $31,945 MSRP (plus destination fee). For those who want the highest-tier trim, the Trackhawk, it begins at $86,900 MSRP (plus destination fee). The Trackhawk goes wicked fast thanks to the 6.2-Liter V8 engine that carries 707 horsepower and it will take you from 0-60 mph in only 8.2 seconds at a speed of 126 mph. The Trackhawk comes complete with Alcantara leather and an 825 watt Harman Kardon sound system. Given the Grand Cherokee's weight and bulk, it powers the vehicle along smoothly and with ease.
Enjoy the Jeep Lineup Today
Looking to drive the 2019 Jeep Grand Cherokee? We have it at Kendall Dodge Chrysler Jeep Ram. Our professional team is happy to help with any buying, leasing, selling or trade-in offers. Let us show off our new vehicles and line-up of pre-owned vehicles.
Having car issues with your current vehicle lately? We can make sure you're back on the road quickly with our friendly servicing staff. With a simple appointment, our friendly service team will help your vehicle problems in a timely fashion. We look forward to being your center for all things automotive!