2020 Dodge Challenger SRT Ghoul: Too Good To Be True?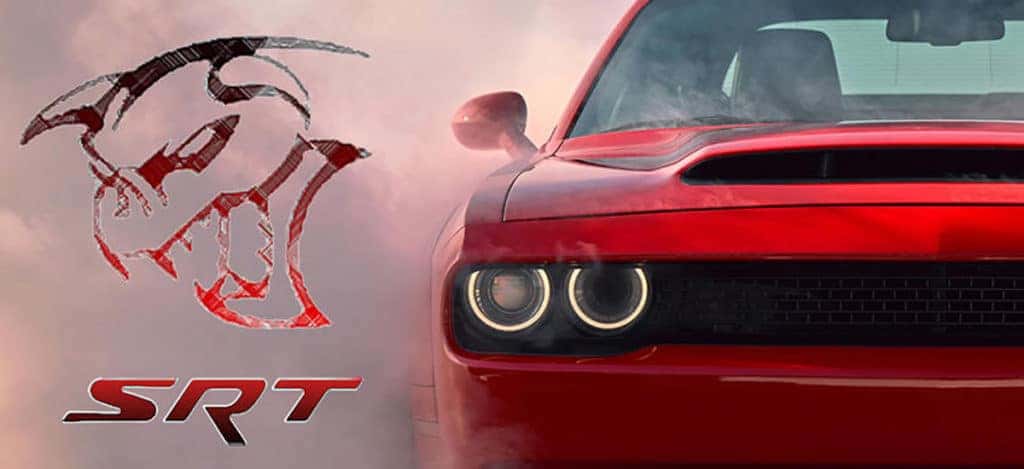 Photo credit: CarBuzz
Every April, there's always news that comes out that seems too good to be true. Since the reveal of the 2018 Dodge Challenger SRT Demon arrived, we've always wondered if this was the pinnacle of the Dodge engineering. This month, we've learned of the news that definitely seems hard to fathom; speculation has come out about a new 2020 Dodge Challenger SRT in the works. Take this story with a grain of salt as only CarBuzz.com has announced this story, but they say an upcoming 2020 Dodge Challenger trim is expected to be known as the SRT Ghoul.
Faster, Stronger and More Impressive than the Dodge SRT Demon? That's what is promised with the 2020 Dodge Challenger SRT Ghoul. Dodge has officially tweeted they would make a Dodge Journey Hellcat, but they quickly added it was a joke. So, could there possibly be a new, upcoming Ghoul? The price point released by CarBuzz.com has the vehicle is priced at $200,000. We're not sure since that would be almost triple what the original price was for the 2018 Dodge Challenger SRT Demon cost. However, let's take a look at what is offered.
Unrivaled SRT Demon Power
When FCA (Fiat Chrysler Automobiles) introduced the 2018 Dodge Challenger SRT Demon, many marveled as it packed a whopping punch with its supercharged 6.2-Liter V8 engine. This highly refined vehicle produced 808 horsepower, up to 840 horsepower with 100 high-octane racing fuel. As for speed, the high-performance nature of SRT vehicles (Street Racing Technology) is guaranteed to put a smile on a driver's face. Consider the fact the SRT Demon is the fastest SRT vehicle produced by FCA. Without a doubt, this is the kind of power that makes a driver feel it in their bones when the gas pedal is pressed down, launching forward with enough burst to finish a quarter-mile in just 9.65 seconds! Could the SRT Ghoul be faster?
Stronger, Faster and Better Than the Demon?
So, now the news hits that the SRT Ghoul will provide even better results than what the SRT Demon offered. If this report is true, the 2020 Dodge Challenger SRT Ghosl will be the result of crafty engineering by Dodge with the help of Mopar. Mopar currently offers a 7.0-Liter crate engine that produces an absurd 1,000 horsepower. The possibilities for what the Ghoul would have under the hood are almost endless.
Mopar and Dodge do have the ability to make this 2020 Dodge Challenger SRT Ghoul happen. If not, Carbuzz.com was the one to have a trick up its sleeve in the form of a cruel April Fool's Day joke. However, we welcome the chance to see a new muscle car that surpasses the 2018 Dodge Challenger SRT Demon as the fastest production vehicle made by FCA. Among confirmed news, for those who love the Dodge Challenger SRT Hellcat Widebody, there will be a 2020 Dodge Charger SRT Hellcat Widebody. To check out any of the latest SRT vehicles, come to Kendall Dodge Chrysler Jeep Ram.
Rush Over to Drive the Newest Dodge Muscle
We have the newest lineup of the new 2019 Dodge Charger, including the 2019 Dodge Charger SRT Hellcat. We're excited to show off all our vehicles and can help with any purchase, lease or selling of your current vehicle. Looking for a trade-in offer? You got it.
Not sure if you want to sell or repair your ride? With a simple online service appointment, we can get started on any maintenance or repairs. Our trusted team is able to handle your service needs. We look forward to seeing you and providing a complete automotive experience at Kendall Dodge Chrysler Jeep Ram!