2020 Jeep Grand Wagoneer Moves Ahead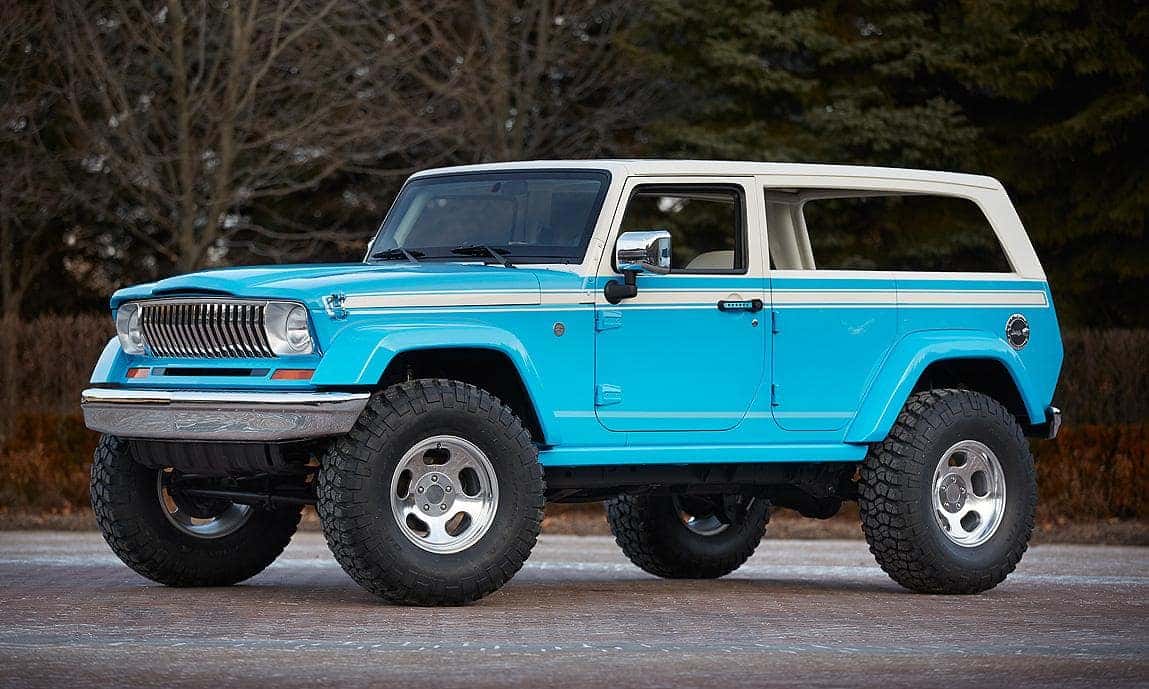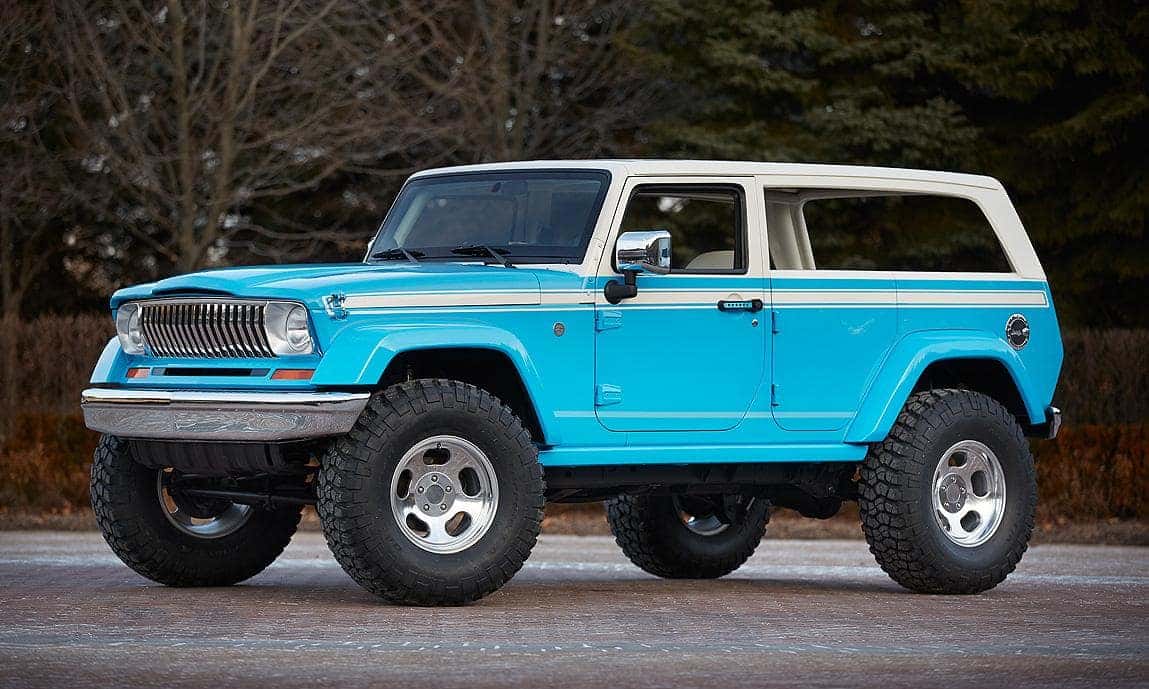 Photo credit: AutoNews
The future of the Jeep® brand is going to be more expansive and a bit nostalgic with the return of the Grand Wagoneer. Next year, Jeep plans to release the Jeep Grand Wagoneer Trackhawk and Jeep Wagoneer. The two Wagoneer vehicles will return as a 2020 model, making this the first time since 1993 there's been any Wagoneer or Grand Wagoneer available for customers. The Wagoneer had a nearly thirty year run the first time around, so expectations are high with this return. Let's dig into the details that have come out about these upcoming Jeep products.
Super Strong Powertrains
Both of these Jeep vehicles will be a three-row vehicle. There will be at least one vehicle, if not both, with a 6.2-Liter V8 engine under the hood, according to Road & Track. This engine will most likely be paired to the 8-speed automatic transmission and provides customers with an absurd 717 horsepower. This is the vehicle for those that want to ride with the classic features of Jeep in the spacious, luxurious style the Wagoneer is known for while also getting a huge boost in power. Even more impressive for customers to know is the high-torque capabilities of the Trackhawk version of the Grand Wagoneer,using the same transmission as the Rolls-Royce Cullinan. That's not too shabby at all.
Fiat Chrysler Automobiles (FCA) has been very tight-lipped about the on going production revolving this special return to one of the more beloved discontinued Jeep vehicles. We've learned there will be a body-on-frame construction with the Jeep Wagoneer and Grand Wagoneer with the aim to become the most powerful and fastest three-row SUV. The title of the fastest three-row SUV goes to another FCA vehicle at the moment,the Durango SRT, that also uses the 6.4-Liter HEMI V8 engine.
Other Upcoming FCA Surprises
The world will be able to feast their eyes on the latest Jeep revival as production begins in 2019 with the Jeep Wagoneer and Grand Wagoneer at the Warren Truck Assembly. There's also rumors of the FCA best-selling Ram 1500, another FCA vehicle, that will have its own Hellcat version. This is, of course, the way Fiat Chrysler Automobiles will contend with the rival Ford and Ford's F-150 Raptor, that has boasted remarkable speed and power in a pick-up. One thing is for sure, 2019 will be quite a year for Jeep and FCA.
The Place to Buy Jeep Vehicles
We want you to drive a new Jeep vehicle from Kendall Dodge Chrysler Jeep Ram. If you're looking to buy a new Jeep or pre-owned Jeep, there's no place like Kendall Dodge Chrysler Jeep Ram. Our friendly staff await the chance to offer you information to make your decisions easier. Stop by for a test drive and see for yourself what fun you can have behind the wheel of a Jeep vehicle. (We can't wait also!)
If you're looking for a new vehicle or want to trade in, lease or sell your current vehicle, we can help. And you don't have to be a customer that made a purchase with us to have your vehicle serviced in our service center. Our team is ready to handle any maintenance or repairs you may have, regardless of where you made your vehicle purchase. Just sign up for an appointment here. We hope to make your visit a fantastic one!