3 Amazing Features of the RAM 1500's UConnect Access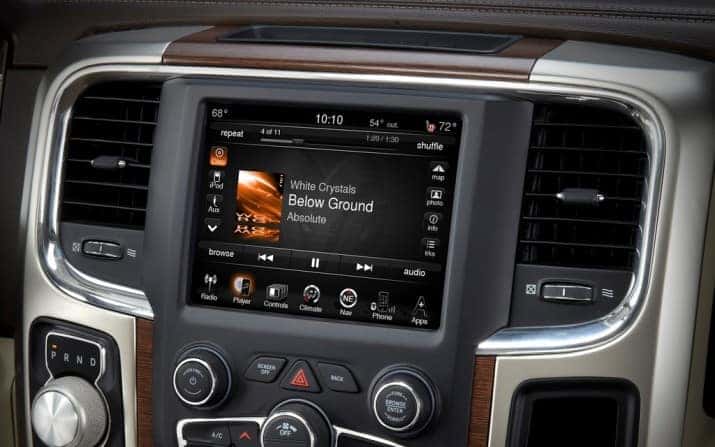 All of our latest RAM 1500 models come equipped with UConnect Access, an exciting system that will elevate your RAM experience. UConnect Access offers RAM 1500 drivers with wi-fi service, voice text reply, and more! Take a look at what UConnect Access has to offer for all Dodge RAM models!
And there's no better place to find a RAM 1500 in Miami than Kendall RAM. We offer the widest selection of new and pre-owned RAM trucks in the entire state of Florida! At our dealership, we want you to have as many options as possible, and a diverse inventory of RAM trucks will ensure just that!
9-1-1 Call Button: Your safety on the road should be your number-one priority. Be aware: accidents can happen to anyone. Fortunately, UConnect Access is equipped with with a 9-1-1 call button to assist you with any emergency situation you may encounter during your travels. The 9-1-1 call button may be the important feature of Uconnect Access as it may save your life and pull you through any tough situation.
Voice Command: With UConnect Access installed in your RAM truck, no longer will you to put in the extra effort to access your music playlist and look for directions. UConnect's Voice Command option will allow you to switch between music playlists, change cabin temperature, and get directions by simply using the tone of your voice. This exciting feature can keep your eyes on the road while assisting you in a time of need!
Wi-Fi Connection: It seems like Wi-Fi connection can be found anywhere today, and now it can be found in a Dodge RAM truck thanks to Uconnect Access. UConnect Access will give passengers connection to the Web through any device whether it be a mobile phone or a laptop. This feature especially comes in handy for any work-related need where wi-fi connection is required. Now you can get excellent wi-fi even when you're on the road.
That's just a taste of what Uconnect Access offers! Find out more at Kendall RAM today!