3 Facts About the 2015 Grand Cherokee SRT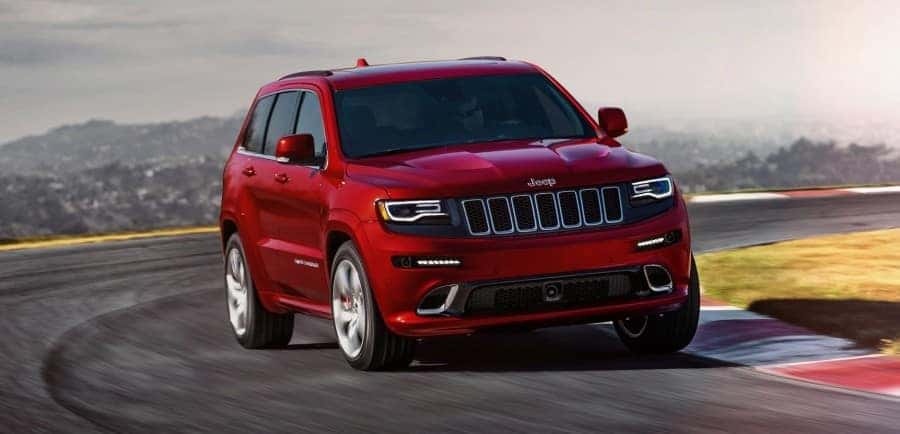 If you're the kind of driver who packs in lots of passengers and stuff on the regular, the 2015 Grand Cherokee SRT is what you need. It's not a typical SUV because it has appeal far beyond its ability to lug all the necessities.
The Grand Cherokee SRTs arriving soon at your local Jeep of Miami will give you the satisfaction of getting exactly what you're looking for: practicality paired with pleasure.
Plenty of Power
The Cherokee SRT's V8 engine and eight-speed automatic transmission will have you feeling like a rock star even when you're chauffeuring a group of rowdy kids to soccer practice.
With superior braking that brings you from 60-0 mph in only 116 ft., you know that Jeep made safety a priority in the design of this vehicle.
However, the Grand Cherokee SRT newly increased power will absolutely satisfy your wild side when the backseat's empty. It can take you from 0-60 in 4.8 seconds, and it has a top speed of 160. So roll the windows down, and take advantage of this SUV's dynamic feel.
Active Noise Canceling
Sometimes hearing your vehicle's engine and the rhythm of the road can be a good; it makes your heart beat a little faster. But early in the morning or on your way home after a long day, you'd probably prefer a more peaceful ride.
The Cherokee SRT's Active Noise Canceling System uses the built-in audio system and cabin mics to reduce road noise, making your travels more relaxing. Listen to tunes, decompress, and don't worry about the outside world for a few.
Selec-Track System
No other SUV has versatility like this one. You choose how your vehicle handles by adjusting the suspension settings to match road conditions. Stick with Auto for everyday traveling.
Getting off the main drag? Switch to Sport Mode for the twists and turns. The suspension will tighten everything up while still keeping your ride smooth.
Extracurricular interests? You're looking for Track Mode. The website for the Jeep Grand Cherokee SRT makes it clear that this setting is not for street driving, but it's included for those with a sense of adventure.
Who needs Snow Mode  in Miami? Don't worry— this setting works like a charm for wet, slick driving conditions in any part of the country. So you don't need to wait around for that cold, white, fluffy stuff.
And lastly there's Tow Mode. Hopefully this setting would never be needed, but in case of an accident, increase the steadiness of your SUV so you know it will be moved safely and securely.