4 Reasons to Get Built-In Navigation System on Your New Ram Truck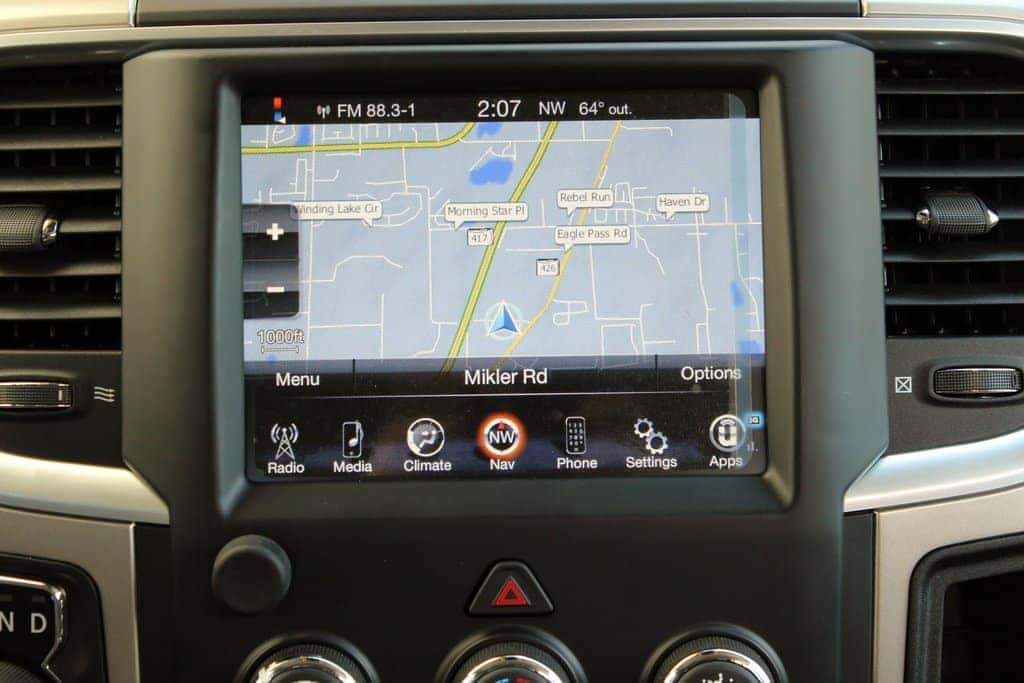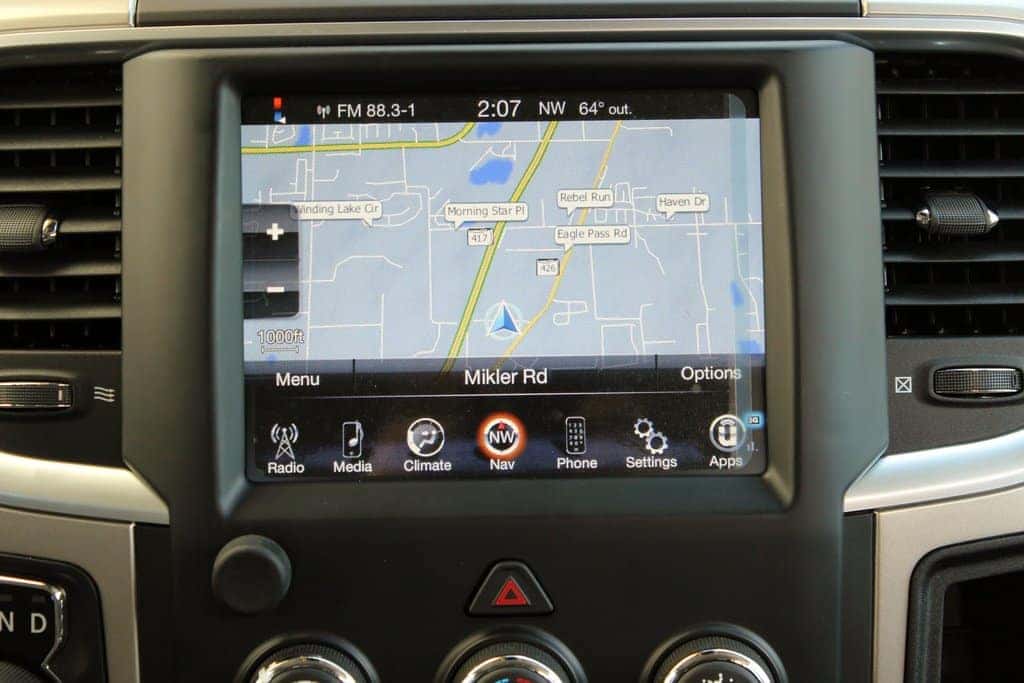 At this point in time, almost every new Ram truck features a built-in touchscreen as well as Uconnect, which is FCA's name brand infotainment system. There are different levels of Uconnect systems, but the most basic Uconnect system provides drivers access to the radio, provides controls to the A/C and other car functions, but there are also really advanced Uconnect systems like Uconnect 4C with navigation, and it offers drivers directions to their next destination, and if you are buying a new Ram truck, you should definitely get Uconnect 4C with navigation, and here's why.
Never Waste Time Getting Lost or Stuck in Traffic
First and foremost, navigation systems ensure that drivers never get lost and that's extremely beneficial when driving in a new area or you are in a rush to get to a destination. Even if a driver does take a wrong turn, the navigation system will automatically reroute the driver to get them on the right track again. Secondly, navigation systems are beneficial to drivers even when a driver knows where they are going because navigation systems identify traffic delays and the system can provide a faster alternative route! The traffic rerouting feature is very helpful for people that have a daily commute that often gets backed up, which is something very common in South Florida.
Hands on the Steering Wheel, Eyes on the Road
Sure, navigation systems are available on smartphones, but navigation systems that are built in to vehicle ensure a driver keeps their hands on the steering wheel and eyes on the road, because a driver doesn't need to ever look at their phone for the next set of directions. Additionally, when the nav system is built in to the vehicle, the navigation system will temporarily mute the music or radio when the navigation system is speaking the next set of directions. Not only do smartphones not have that type of capability, but a lot of drivers actually make wrong turns because they missed the directions due to the audio, and then take their hands off the steering wheel and eyes off the road to look at their phone and figure out where to go next.
Convenience of Nearby Stores
Built in navigation systems like Uconnect 4C with navigation provides more than just directions. Drivers can use navigation systems to search for nearby stores including gas stations, grocery stores, restaurants, retail stores and fast food locations, and that feature is really beneficial when in a new city!
Ahead of the Game
If you are investing in a new Ram truck, you are going to want it to last you forever. It's worth spending a little extra money to get the most advanced tech features that way your truck's tech doesn't feel outdated in just a few years.
Want to see a Ram truck in person?
Come into Kendall Ram to scope out our large selection of new Ram pickup trucks. We can show you all of the advanced tech features like Uconnect 4C with navigation and even teach you how to use it. Kendall Ram is open seven days a week, so come by today!
Photo credit: Infotainment.com