5 Reasons Why the Wrangler Has the Best Resale Value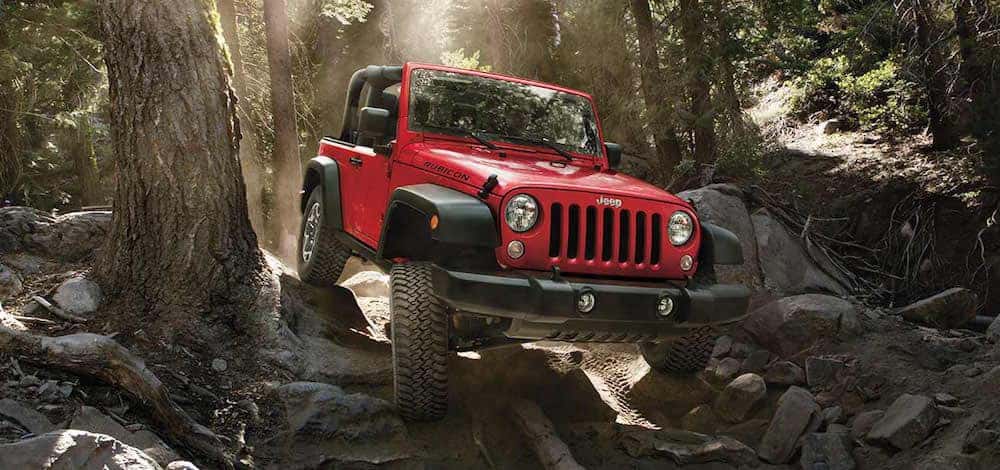 Looking for a Jeep Wrangler in Miami? Well, you've chosen a great SUV. Jeep Wranglers have one of the highest resale values out there. When you're looking for your next SUV, the Jeep Wrangler is an amazing choice. It's got features no other SUV can offer, and when you're looking for a Jeep, well, nothing else quite compares.
A Jeep Wrangler is perfectly suited to your needs and the best part is its unshakable resale value. Here are five reasons why the Wrangler has the best resale value!
1. It's Timeless
The Jeep Wrangler has that iconic look that just isn't found in another SUV. The Wrangler has the style that people crave for both the on-road and off-road trips. Just because the Wrangler doesn't get stellar fuel mileage or have a luxury interior doesn't mean this SUV doesn't have a huge fan base. The timelessness of the Wrangler has outlasted nearly all of its competition. Nothing says Jeep quite like the Wrangler, and its boxy design has been unparalleled in the auto world since its conception in the late 1980s.
Jeep keeps updating the Wrangler, but its classic designs remains largely the same, because they've found—as their fans have—that the Wrangler is perfect as it is.
2. Reliable Both On and Off-Road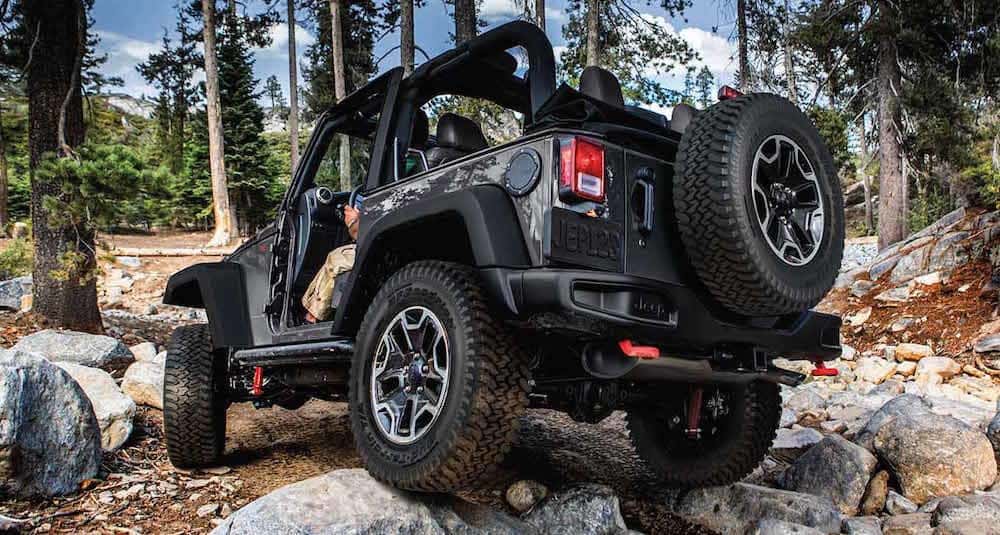 When you need something to plow through the snow, keep you safe in the ice, and give you the freedom you love in summer, you're looking for the Jeep Wrangler. Its reliability—and yet insanely fun design—is what keeps Jeep lovers coming back time and time again.
The Jeep Wrangler offers 4WD, an impressive height off the ground to get through whatever you need to—whether it be standing water or feet of snow—and has the stiff suspension and versatile interior you need for off-roading. Its reliability make the Wrangler keep nearly 60% of its MSRP value after five years, and the percentage goes even higher than that after only two or three years of use!
The Jeep Wrangler is your perfect commuter SUV combined with the best of what you love about the outdoors. It combines the reliability of a well-made American SUV with the versatility and fun off-roading features. Its resale value makes it the perfect SUV for you and your family. Many families don't want the small space and lack of adaptability with a car, but don't quite need a truck—they want the Jeep Wrangler to give them the best of both on and off-road experiences!
3. The Perfect Marriage of Ruggedness and Refinement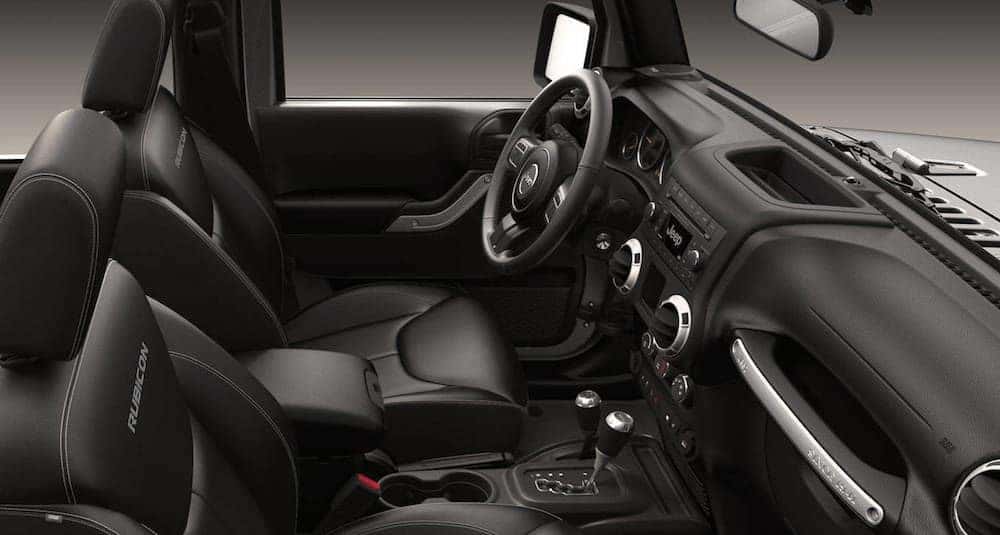 The on and off-road capabilities aren't the only great things about the Wrangler. What keeps the Wrangler's resale value high is its perfect harmony of toughness yet refinement. Especially in recent years, the Jeep Wranglers have an updated interior in order to create a more comfortable ride both on the streets and off the beaten path.
Its rugged exterior allows you to remove the top and doors in order to enjoy summer and off-roading in gorgeous weather. It also keeps you warm and safe from snow and harsh temperatures in the winter. Let's not forget its horsepower combined with 4WD and a great drivetrain—things nature lovers as well as commuters alike want in an SUV!
The refinement of the Wrangler ranges from available leather seating to cargo space, functional controls, and updated technology and security. Don't mistake the Jeep Wrangler for a luxury SUV though—even though its interior has come a long way from its conception, the Wrangler is still made to be an outdoor-lover's vehicle. This means the refinement is kept to a minimum and is balanced out by the rugged nature of this unstoppable SUV.
4. It's Affordable
The MSRP value of the new Jeep Wranglers is surprisingly affordable—for that matter, so are many of the more luxury Jeeps available today. However, part of the Jeep Wranglers nearly unmatched resale value is the fact that it's affordable for so many people.
Affordability is an important factor when deciding on your next SUV. You want something that's affordable and yet will have a promising resale value in a few years. This is where the Jeep Wrangler shines. Not only is it friendly on your wallet, but it also has a killer resale value. Even after just three years of use, the Wrangler can retain nearly 70% of its MSRP. The number drops to just below 60% for five years of ownership.
These are numbers very few other vehicles can match. For your next affordable SUV with a stunning resale value, the Jeep Wrangler offers an unparalleled off-roading experience with an interior that can keep your kids, cargo, and pets safe. The best part about the Wrangler? After it gets dirty, you can simply strip the vehicle and clean it out with a hose. Only is this possible with the Jeep Wrangler!
5. When You Want a Jeep, You Want a Jeep


Nothing else compares to a Jeep, especially the Jeep Wrangler. While other models of Jeep's SUVs and crossovers might have some competition looming, the Wrangler is largely unmatched when it comes to competitors. No other brand offers what Jeep does in the Wrangler—so chances are if you've got your heart set on a Wrangler, simply nothing else will do.
From its amazing off-roading experiences to its versatile interior and classic exterior, the Wrangler has a great resale value because those who want the Wrangler know that nothing else compares. The Wrangler also comes in several trim levels that let you customize your experience in the Wrangler. The cargo space it offers along with current interior and exterior features keep this vehicle classic yet up-to-date with what the newest and best technology and safety have to offer.
When you want a Jeep, you want a Jeep. The Jeep Wrangler has one of the best resale values out there—so what are you waiting for? Your Jeep will retain well over half of its MSRP even after five years. This is something no other SUV can boast about, so let your adventuring heart do the talking—the Jeep Wrangler has the best resale value and you're ready to get one! View Jeep inventory here.