5 Ways The Jeep Renegade Sticks Out From The Crowd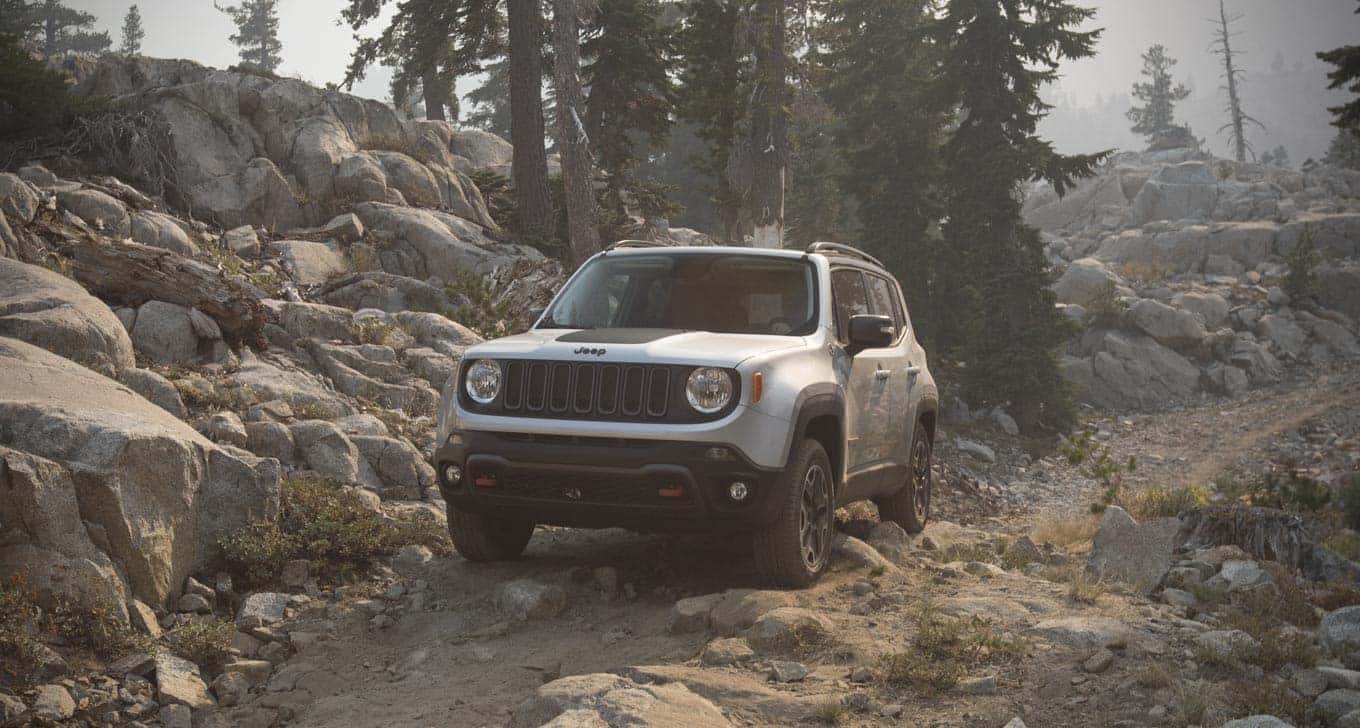 Even among Jeeps, the 2016 Jeep Renegade is a bit of an enigma. Although undeniably part of the proud Jeep family – complete with a bold stance, seven vertical grille slots, and a penchant for conquering the wild – there's something special about the Renegade that definitely sets it apart from even its closest siblings. Take just one look at the Renegade and you'll see that this is one seriously special machine – not to mention a proud part of the modern Jeep lineup.
Here's a look at some of the main ways in which the Renegade stands out from the crowd, and why you should give the Renegade serious consideration the next time you're ready to find a new Jeep.
Signature X Taillamps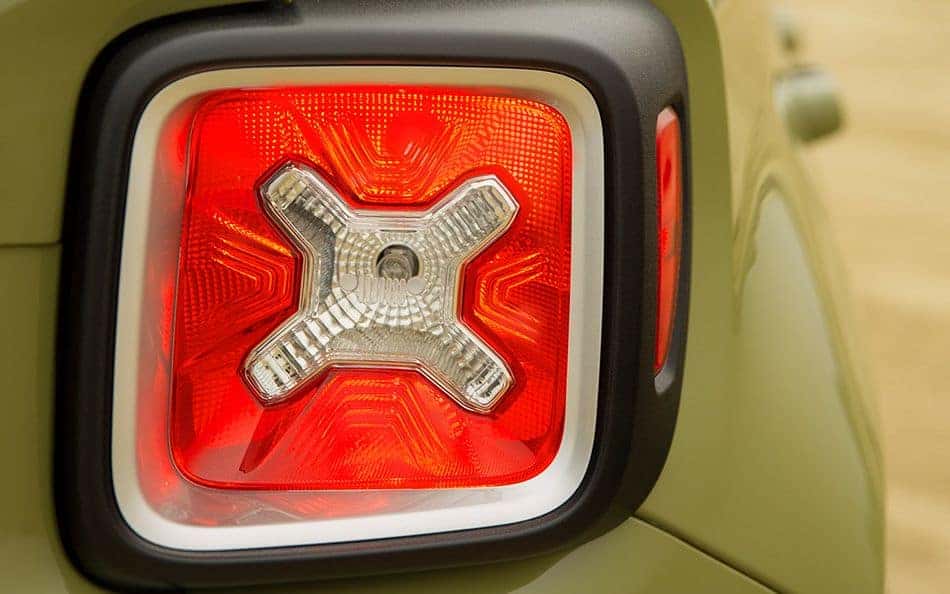 Probably the most distinguishing features of the Renegade – especially when compared to other Jeeps – are its signature X-design taillamps. These distinctive lights leave no question as to just what kind of Jeep you're in, and offers a style that simply isn't found on any other vehicle. That being said, you'll be able to drive with the confidence that there's no question as to what class of vehicle you prefer.
MySky Dual Panel Sunroof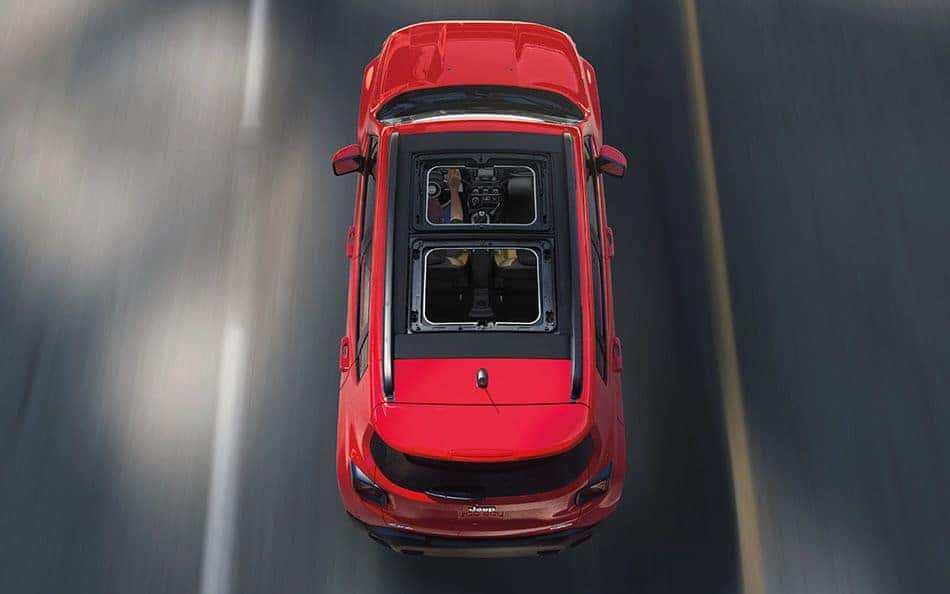 Whether you're out tackling the toughest rocky trail or simply cruising along some sunny roadside, nothing feels as good as fresh air whipping through the cabin. That's why the Jeep Renegade comes fully equipped with a MySky dual panel sunroof, which lets light and air in and keeps the fun going no matter where you find yourself. Fully automatic, this sunroof allows for single or dual panel retraction for exactly the right amount of freedom for your Renegade.
Capless Fuel Filler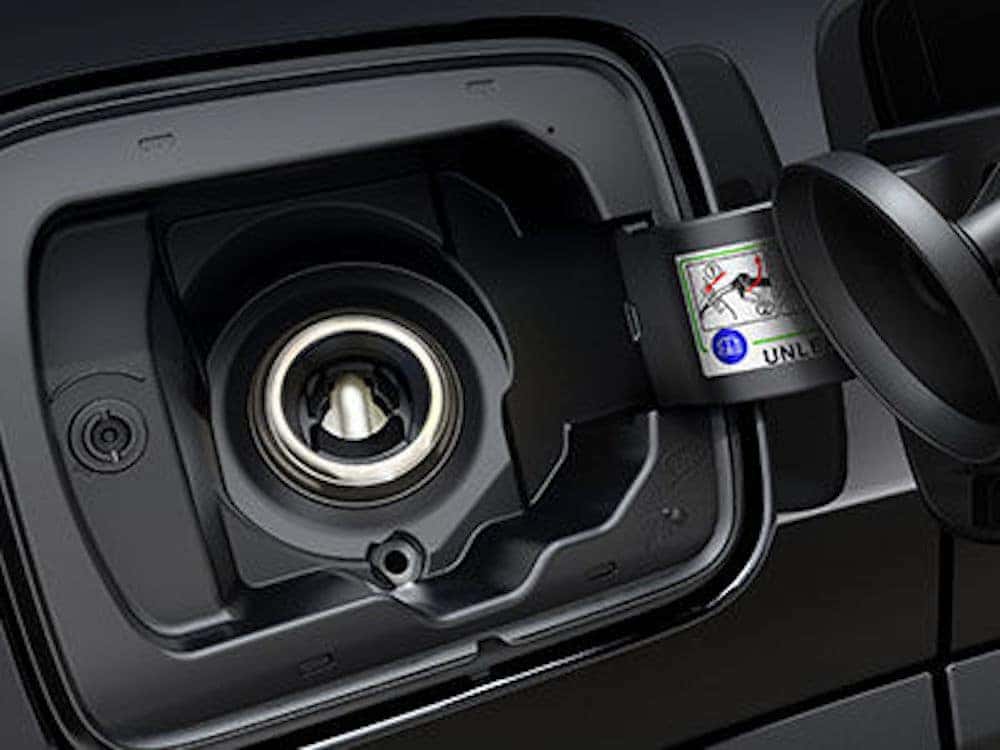 Every driver hates that feeling – the sinking fear, when pulling away from a gas station, that you've forgotten to close the fuel cap. This can be harmful to your gas tank and to your fuel efficiency, and could lead to everything from a spill to theft by siphon after you've parked. That's why we're surprisingly impressed with the capless fuel filler on the 2016 Renegade, which does away with the clunky fuel cap in favor of a capless, easy-access system that you simply can't forget to close.
Trailhawk Accents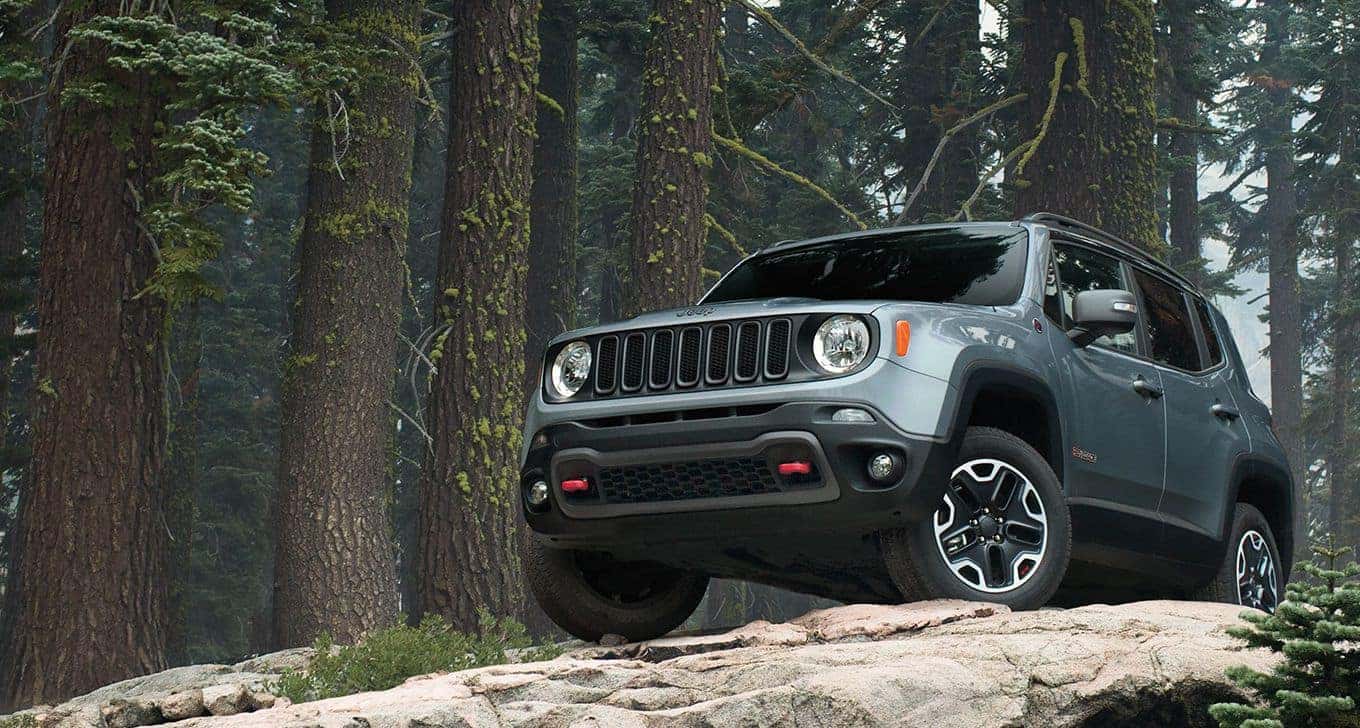 Few vehicles have generated as much conversation this year as the 2016 Renegade Trailhawk trim, a seriously capable model with just about all the off-road features a classic Jeeper could ask for. Although notably different from the classic Wrangler, the Trailhawk offers a serious challenge for the title of "Most Capable Off-Road Jeep" – and with additional premium features like red tow hooks, Jeep's Active Drive Low 4×4 System, and more color options than you could ever need, the Renegade Trailhawk is one good looking vehicle to boot.
Personalized Instrument Cluster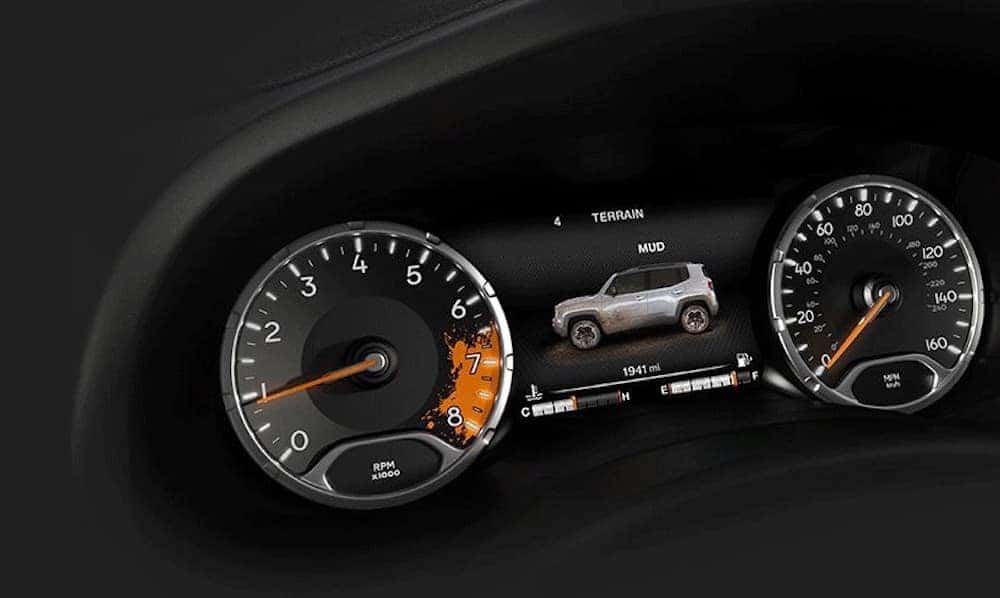 A customizable 3.5-inch TFT monochrome driver information display above the dash – complete with steering wheel-mounted controls – lets you scroll through systems like navigation, Selec-Terrain and a digital speedometer for easy access to your Jeep's critical systems. This handy tech feature brings the Renegade into the 21st century with style, and keeps you focused and efficient when out on the road.
So whether you're an avid Jeep lover or simply looking for a good way to make an impression with a capable 4×4, there are few better options for the modern driver than the Jeep Renegade. Check one out at your local Jeep dealer and see for yourself just what makes this Jeep so special – and maybe, you'll drive away with your very own.