6 Great Jeep Mods for Mudding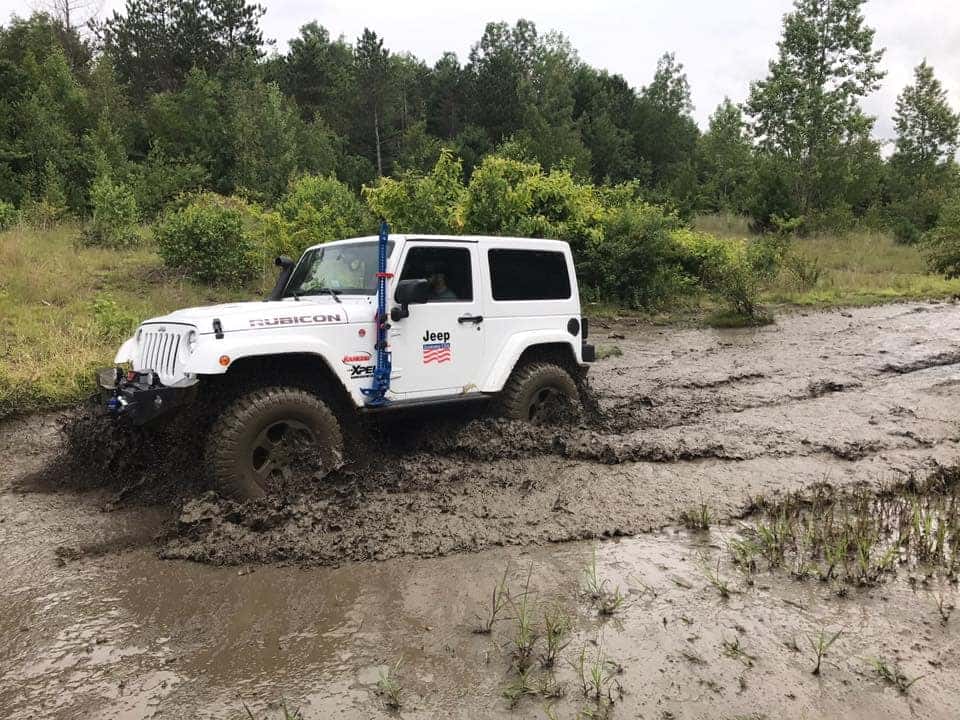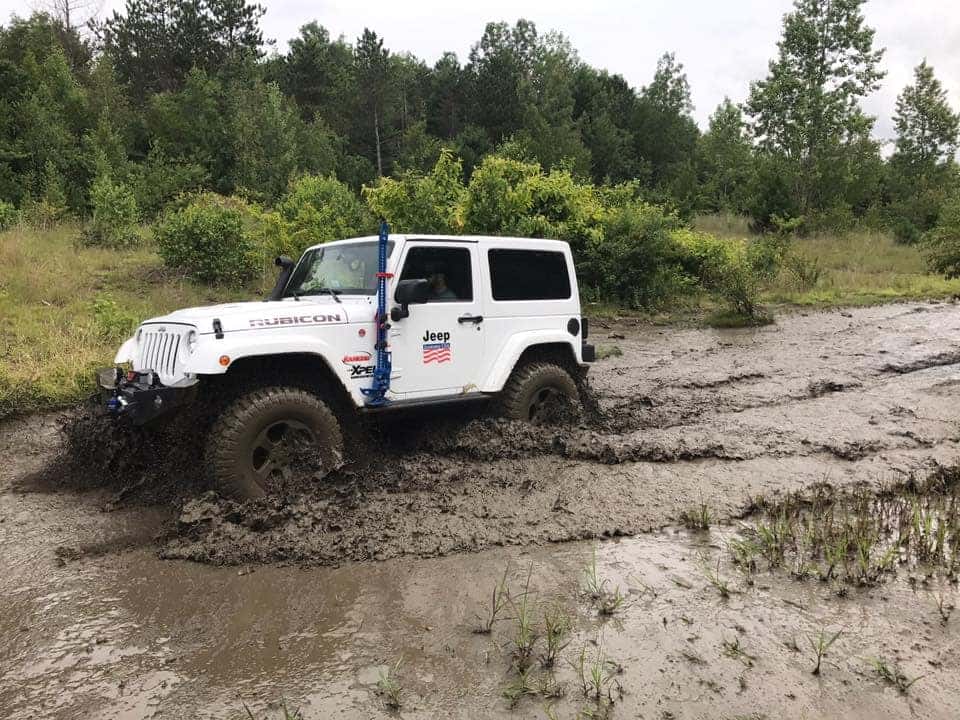 When thinking of modifying a new or old Jeep for mudding, it may seem like an excessive act considering how Jeeps are indeed incredibly built to sustain an off-roading adventure. However, you can never be too safe in those types of situations. Here are the best and most important modifications that should be made for a Jeep.
Winch
While off roading with your buds or alone, it's best to always be prepared for anything – this is where the winch comes into play. A winch is a towing device that is used to retrieve vehicles from tough situations. The situation that is most prominent while mudding is getting the vehicle stuck in the mud. Say this does happen – no worries! If you are prepared and have a winch, you will most likely be able to get yourself out of that sticky situation – that is why winches are extremely important to have in the Jeep, especially if mudding is something of a regular occurance.
Bumper Replacement
Most Jeeps come with designs that are meant for the vehicle to get dirty when going off-road. If going off roading and mudding are frequent events on your calendar, or if mudding is a hobby, it would be in your best interest to invest in heavier and sturdier bumpers. The heavy gauge steel bumpers, that would initially replace the stock bumpers will work best for off roading, but these bumpers are also known for helping to provide the best approach angles. Approach angles are the angles of the bumper relative to the ground, meaning that the bumper in the front of the vehicle that goes up and down while mudding and off roading will ultimately not hit the ground.  
Tires
The type of tires chosen to be used on a Jeep for mudding is very important. There are specific mud and snow tires that are designed and used for those who have the ambition to go off roading and get muddy often. If this is a regular thing throughout an average week, then getting bigger tires are a smart move. For those who find going off roading in their Jeep as more of a hobby or an uncommon excursion, then A/T tires are a much more appropriate option. A/T tires, meaning All Terrain tires, do perform well for mudding, but will also do well when driving on normal roads or highways for routine drives, such as driving to work.
Lifts
Driving off-road and having a great time with your Jeep is all good fun – until you get stuck in mud. Having a lift kit or adding a lift to the Jeep helps drivers avoid such incidents. What lifts do is increase the clearance while driving over big obstacles or through deep mud. This is a good precautionary mod, but don't forget the winch as your backup – just in case!
Lockers
If buying lockers for your Jeep is a contemplation, then buying lockers is what you should do. Not only are lockers great for preventing an unwanted wheel spin, but they make it much more easy to accelerate because of their ability to drastically improve traction when you and your Jeep are stuck in low traction environments. Lockers do this by causing both of the wheels to spin identical to each other, and lockers can be placed on the front and/or rear wheels – the rear wheels are going to be most important because that is where most of the weight of the vehicle will be while mudding.
Shocks
Shocks are definitely a modification to consider on a Jeep for mudding. There are different options for which shocks to buy for the vehicle, but they all basically do the same thing, being that they all absorb the impact on your vehicle when going over bumps or holes. Shocks begin by controlling or dampening the motion of the spring that controls how you feel impact. If mudding is why you're thinking about buying shocks, then looking for shocks and extensions are great options for on and off road use.
Something to keep in mind is that there is a difference between twin-tube design and a monotube design for shocks. Monotubes are most popular for off roading because they are high performance, so just be sure to make sure the shocks that are being purchased are indeed monotubes. Also, if you are a new owner to a used Jeep or have had the same shocks on your Jeep for a while, be sure to be aware of signs that they are being worn out. Some tips of being able to recognize if the shocks are worn out are very simple – you can easily tell just by hitting a bump and the vehicle taking longer than usual to stabilize itself.

Thinking about getting these modifications for your Jeep or considering purchasing a Jeep? Kendall Dodge Chrysler Jeep Ram will be more than happy to fulfill your Jeep or Jeep modification needs.
Photo Source/Copyright: Xpel.com