6 of the Most Popular Jeep Wrangler Modifications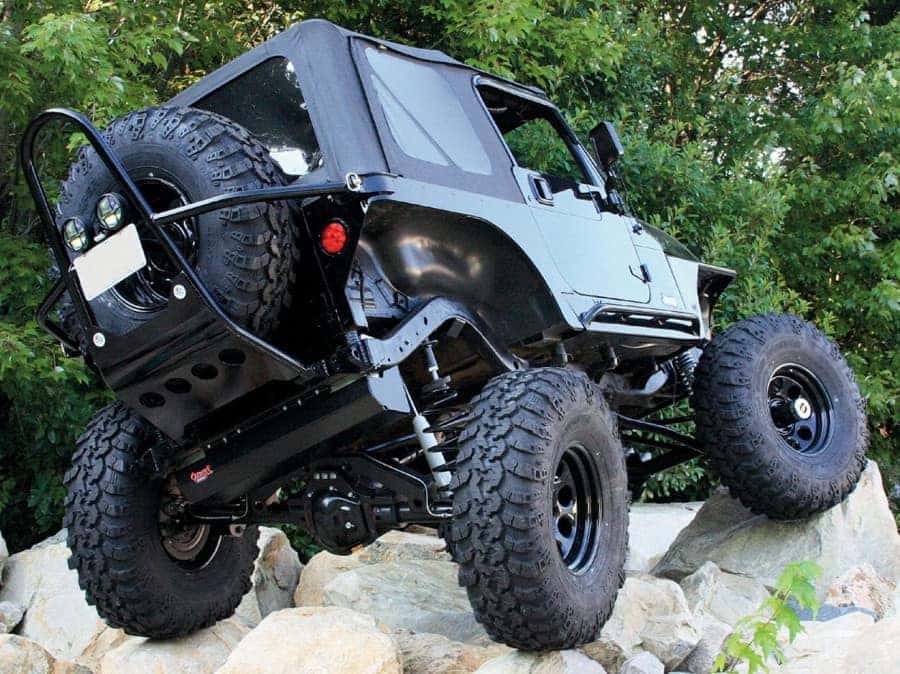 The mods you see on Jeep Wranglers range from minor, practical adjustments to intense off-road alterations.
Which modifications people choose depends on how involved they plan to be in the off-road world and whether their Jeeps serve as commuters as well.
But no matter what level of enthusiast you are, if you plan on hitting some rough terrain with your Jeep, there are add-ons that are just plain important.
If you're giddy about your new Wrangler from a Jeep dealer in Miami, here's an idea of some of the most popular mods that owners tackle first.
Rubber Floor Mats
This one is pretty self-explanatory. If you're going to be taking on rutty, muddy trails, then you want to avoid trashing the interior of your Wrangler.
By switching to rubber mats, you give your Jeep a lot of added protection on the inside. Plus you'll save yourself some time because the mats can just be removed and hosed off to start fresh.
Grab Handles
Well, when you and your friends start crawling over some serious obstacles, you want to make sure that you stay put in your seat.
Getting slammed around is no fun for anyone, and you need to have a quick way to stabilize yourself. That's why every Wrangler owner should have these.
They're inexpensive and get lots of use. They're even handy for pulling yourself up into the vehicle.
Front Bumper
The front end of your Jeep needs reliable protection because it will probably take the most hits. And most of the time, the plastic stock bumper just isn't going to cut it.
Most Wrangler aficionados opt for a something with steel construction so their front ends stay intact even when they come down face first.
It's also a good idea to choose one with tow hooks in case you ever need to get assistance from a friend.
Winch
When you choose that new bumper, make sure it has a winch mount because this is one of the most vital Wrangler mods.
It's pretty much inevitable that you and your Jeep will get into sticky situations on occasion. After all, that's what adventure is really about, right?
So being able to anchor the cable to a fixed point and haul yourself out is an indispensable asset.
Lift Kit
Jeeps already come with a fair amount of clearance, but the most invested off-roaders typically go for a lift kit.
With even more room to play, a Jeep with a lift can take on bigger challenges. It's the way to maximize your driving experience and break more boundaries.
Tires
And if you choose a lift kit, then you'll need larger, heavier duty tires to match. These will help to give you better traction and durability.
They'll also make for a more comfortable ride when you're navigating seriously uneven ground.
The list of mods go on and on, and people perform them in all different orders. Some features are built into to higher trim levels, but in other models, they have to be added manually.
Just remember that half the fun of owning a Wrangler is making it your own.