A Look at the History of Jeep: The 1940s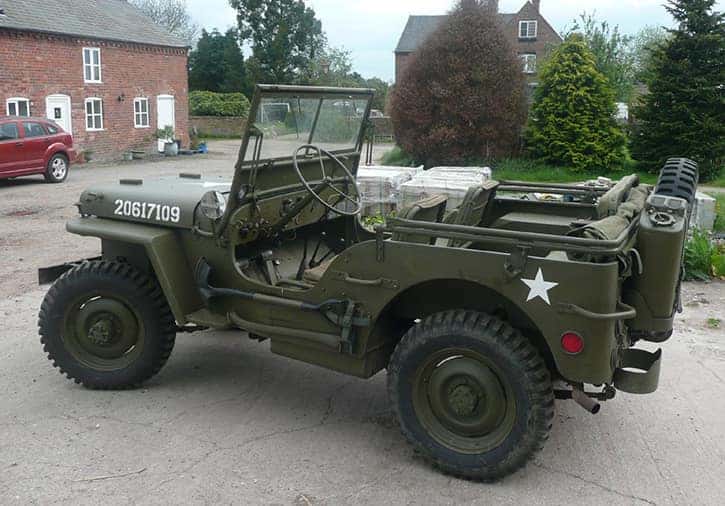 The Jeep legacy goes back to the 1940s, and since that time it has lived by its mantra of Go Anywhere, Do Anything.
Over time, Jeep has been instrumental in being ahead of its time with unique vehicle offerings, which can been seen at Jeep dealers in Miami and across the country.
This series examines Jeep's unique history and how its spirit of innovation made it a mainstay in American culture starting with the 1940s.
1940 Willys Quad
With America's participation in World War 2 all but certain, the U.S. Army wanted a light reconnaissance vehicle for military purposes.
According to Jeep, only three companies responded to the Army's request. One of those companies was Willys, who developed the prototype called the "Quad." Willys-Overland made the prototype in just 75 days and delivered their vehicle to the U.S. Army on Armistice Day in November of 1940.
1941-45 Willys MB
American soldiers fell in love with the Willy MB's versatility. They could traverse over desert terrain and equip the Jeeps with machine guns.
They were so popular that U.S. Army Chief of Staff George C. Marshall called the Jeep 4×4, "America's greatest contribution to modern warfare." The result of the ties between the solider and the Jeep would create a huge demand for these 4×4 vehicles after the war.
1945-49 Jeep CJ-2A
After the war, Jeep designed their vehicles to accommodate the needs of American families. One of the biggest needs was a versatile vehicle for farming, thus necessitating the need for the Jeep CJ-2A.
Willys-Overland marketed the vehicle as a mobile work machine, adding unique features such as implements for farming tools.
Meanwhile, to appeal to the modern customer, the 1945 CJ-2A offered new features such as improved shock absorbers to make the ride smoother.
Additionally, with comfortable seats and an engine that could reach highway speeds up to 60 mph, the versatility of this model brought adventure to the homes of many Americans.
Here at Kendall Dodge Chrysler Jeep Ram, we honor Jeep's unique tradition by offering you some of the most unique vehicles available. F
rom the versatile 2014 Jeep Wrangler, to the most awarded SUV ever in the 2014 Grand Cherokee, you'll discover the innovative spirit that has made Jeep a mainstay since the 1940s.