A Look at the History of Jeep: The 1950s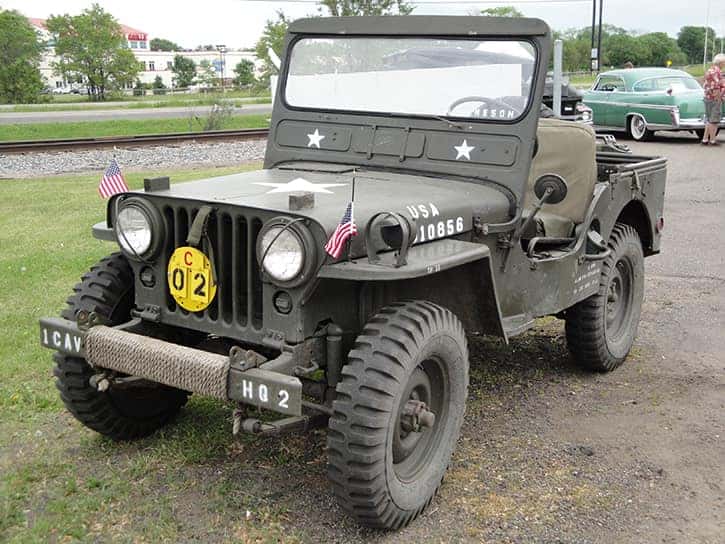 Jeep has been at the forefront of vehicle innovation by striving to exceed your expectations each new year. Jeep has created and conquered all benchmarks set by delivering vehicles that offer unrivaled off-road performance. In this series, we are honored to pay tribute to the Jeep tradition. Here is a look at some of its most unique vehicles in the 1950s.
1950-52 Jeep M38(MC)
Before the United States entered World War 2, Jeep built a great relationship with the U.S. military. The results were soldiers fell in love with Jeeps during the war. In 1950, Jeep wanted to continue to honor soldiers with the M38. The M38 used a new waterproof 24-volt ignition and vent tube system to allow the Jeep to be fully submerged. This made it the perfect vehicle for soldiers that needed a versatile vehicle to traverse through watery areas.
1952 Jeep M-38A1 (MD)
Jeep wanted to elevate the experience of driving one of their vehicles when they introduced the 1952 Jeep M-38A1. This model featured a more powerful engine, a longer wheelbase and smoother handling. The MD as it was also known as, came with a more rounded body than its predecessors. Jeep would use the round fender look first found on this model as the design foundation for the CJ-5.
1955 Jeep CJ-5
In late 1954, Jeep announced the arrival of the Jeep CJ-5, which offered improvements in every area including better off-road capabilities, smoother handling and more power. This vehicle came at the ideal time, as Americans wanted to wet their appetite for adventure and the CJ-5 gave them the opportunity to do that in style.
1957 Jeep FC-150(FC)
Willys Motors want to do something different when they unveiled the 1957 Jeep FC-150. These four-wheel drive trucks were much different from their previous vehicles both in design and capability. What made its design distinctive was the cab-over-engine, which gave the trucks a flat-nose appearance. These trucks were perfect work tools, as they were able to navigate over any terrain and their cab was perfect for hauling items.
Here at Kendall Dodge Chrysler Jeep Ram, we take great pride in Jeep's commitment to delivering the best quality vehicles. As these vehicles attest, Jeep has a history of exceeding the public's needs by giving them vehicles that offer distinctive style and unique capabilities. If you are in the market for a newer vehicle such as a 2014 Jeep Wrangler, be sure to visit us. We'll be delighted to show you what others have discovered: Jeep is the best brand to buy.