Add Some Color In Your Life With Mopar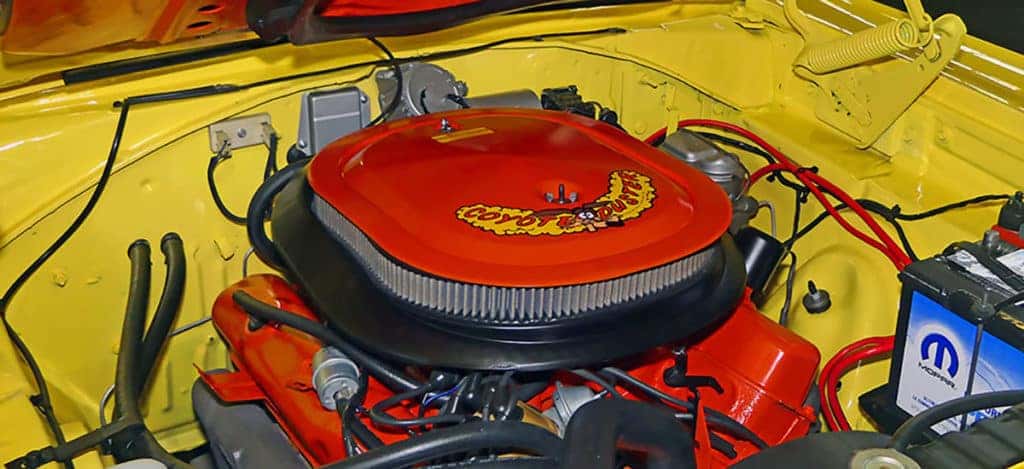 Photo credit: Dodge
Mopar does things differently and always has. For decades now, the company has been responsible for developing parts and accessories for vehicle under the Fiat Chrysler Automobiles (FCA) umbrella. Those vehicles include Chrysler, Dodge, Jeep, Ram and FIAT automobile brands. For many years, Mopar has found a way to stand out from the competition. Not only is the Mopar brand associated with quality engineering, they are revered for wild colors that stand out. As far back as the 1960's when Mopar would add colors unlike any other brand. Mopar gave their products a loud look to match loud muscle engines. For examples of this, let's take a look at the start of Mopar's introduction to colorful parts.
The 1962 Max Wedge engine wowed audiences, but mainly for the shocking orange found as the color of the powertrain. The look was continued for two more model years and the orange shade ended up in the 1964-65 Race HEMI engines. The 413 and 426 Cross Ram truck engines also carried this orange Mopar engine. The popularity of the colored powertrain continued in the 1969-71 high performance engines like the popular 340, 383 and 440 engines.  The 1963 through 1969 Slant 6 truck engines had a bright yellow that stood out surrounding the hood. For decades, colorful engines were all the rage.
I Want It Painted Black: 1980's to the Present Mopar engines
For many years following the colorful engines, Mopar went to a simple dark black tone. The black paint on the engine took over on all 2.2-Liter engines, first produced in 1981 through the present. However, a striking return to orange began again with the 6.2-Liter Hellcrate HEMI engine. This unique 707 horsepower engine has recaptured some of the rich history of Mopar. We look forward to seeing this approach in future FCA engines. For those interested in the unique powertrains that are found in FCA vehicles, there's one place that has a great selection to view, like the latest Dodge Challenger.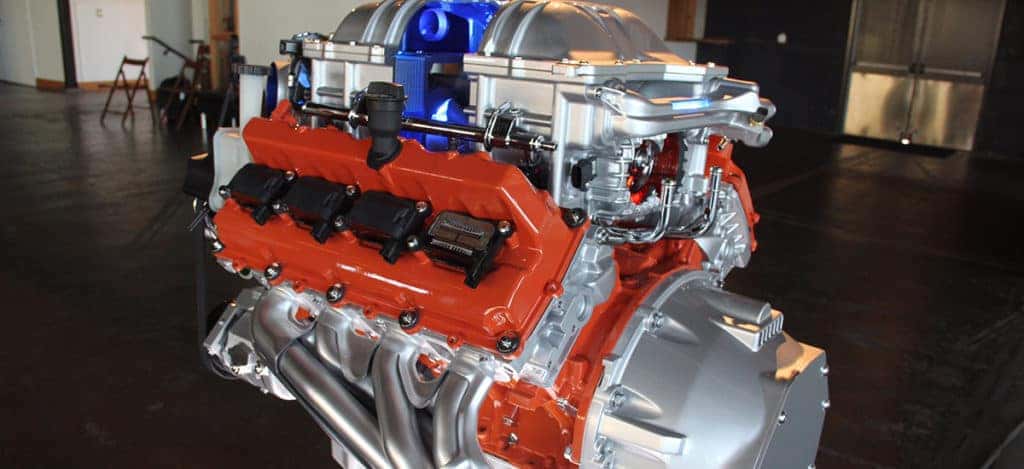 Want to Drive Mopar?
Mopar is a proud part of what makes FCA vehicles like the Dodge Challenger. We can show you our entire lineup of new Dodge Challengers, like the 2018 Dodge Challenger SRT Hellcat, which carries traces of orange and blue, along with silver throughout the engine. We encourage you to experience the difference in how we treat our customers at Kendall Dodge Chrysler Jeep Ram. Our collection of SRT vehicles is second-to-none and we will help our customers out with any buying, selling or leasing needs and trade-in offers.
Our professional service team handles repairs and vehicle maintenance daily, we look forward to helping your vehicle return to top shape. With a simple appointment, we can get started to making you a happy customer. Stop by Kendall Dodge Chrysler Jeep Ram for all your automotive needs, from sales to keeping your vehicle at its best, we do it all in house. We look forward to your business.