Add Some Horses to Your Life With the Dodge Challenger Scat Pack 1320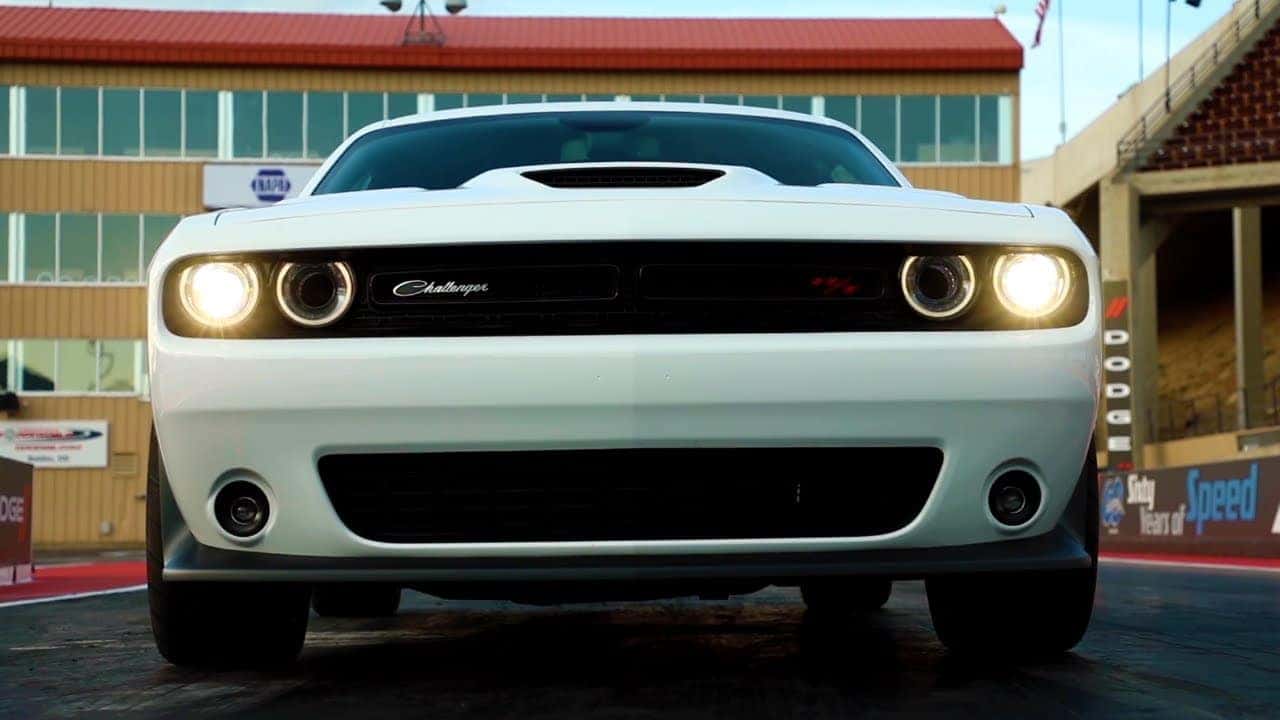 Photo credit: Dodge
What makes the Dodge Challenger R/T Scat Pack 1320 so attractive? Raising the bar of the R/T base trim Challenger towards a high-level performance, race-focused modification is not only appealing, but exciting. Dodge knew what it was doing when making this announcement. Under the hood with the R/T Scat Pack is a trusted 6.4-Liter V8 that brings its 485 horsepower and 475 lb-ft of torque, but with the new 1320 package, it can become so much more. Owners get to embrace the lone transmission available,the TorqueFlite 8HP70 eight-speed transmission, required to be able to use the TransBrake and Torque Reserve system. All-four wheels are wrapped in Nexen SUR4G Drag Spec 275/40R20 street-legal drag radial tires, but that's just where the fun starts.
Could You Add a Little More Demon Influence, Please?
When the Dodge Challenger SRT Demon debuted, the world took notice for its unique 840 horsepower capabilities that came stock in the 6.2-Liter supercharged engine. Unfortunately, the SRT Demon was a lone year experiment and is hard to find today. However, the influence of that wicked fast SRT Demon still exists and the strong horsepower was just the tipping point of what made that Challenger so fantastic. Dodge is going to influence more of their vehicles with the unique tech that was placed in the Demon to other Challengers. The 2019 Dodge Challenger SRT Hellcat Redeye is one example of a vehicle with Demon parts and another is the new 2019 Challenger R/T Scat Pack 1320.
More on the R/T Scat Pack 1320 Package
So what made Dodge want to come up with a Scat Pack named 1320? That number represents the total length of a quarter-mile drag strip — 1,320 feet. The Scat Pack 1320 can chew up a quarter-mile of asphalt in just 11.7 seconds, hitting a remarkable 115 mph. Even better? A 0-60 mph time of only 3.8 seconds. Those numbers are based off of the single seat rendition of the vehicle, like that of the Dodge SRT Demon. To add the passenger and rear seats, owners will have to pay a single dollar for each. Drivers who want to race won't want any other seats though, as adding the additional seats adds 114 pounds to the car's curb weight.
So what makes this newly minted 1320 package worthwhile? The addition of a SRT-tuned suspension, 20 x 9.5-inch aluminum-forged wheels with knurled bead seats (which prevents tires from slipping off on the rim) and upgraded Brembo brakes with four-piston calipers. The Scat Pack 1320 adds $3,995 to the Challenger R/T Scat Pack's base MSRP of $38,995 (plus destination fee). Automatic transmission is mandatory for the 1320, and that adds an additional $1,595. The Scat Pack 1320 starts at $45,980 (plus destination fee), all things considered, but is expected to be available early in 2019. For drivers that want to drive a new Dodge muscle car and don't want to wait, we know where you can head to today.
New Dodge Vehicle? Find Yours at Kendall Dodge Chrysler Jeep Ram
Not sure which new Dodge vehicle to drive? Check out our entire new Dodge lineup. We want you to have a wonderful customer experience and we'll deliver just that for you. We value your time and will help with any buying, leasing, selling or trade-in suggestions you have. Our sales team is here everyday to better serve you!
Don't wait any longer to fix any issues you have with your current vehicles, we have a friendly service team that's highly trained and capable of handling nearly any job. Just a simple appointment is all it takes and you'll be that much closer to having your vehicle repaired or serviced. And just like our sales team, our service department is open everyday as well.