Advantages to Bringing the Chrysler Pacifica on Your Next Camping Trip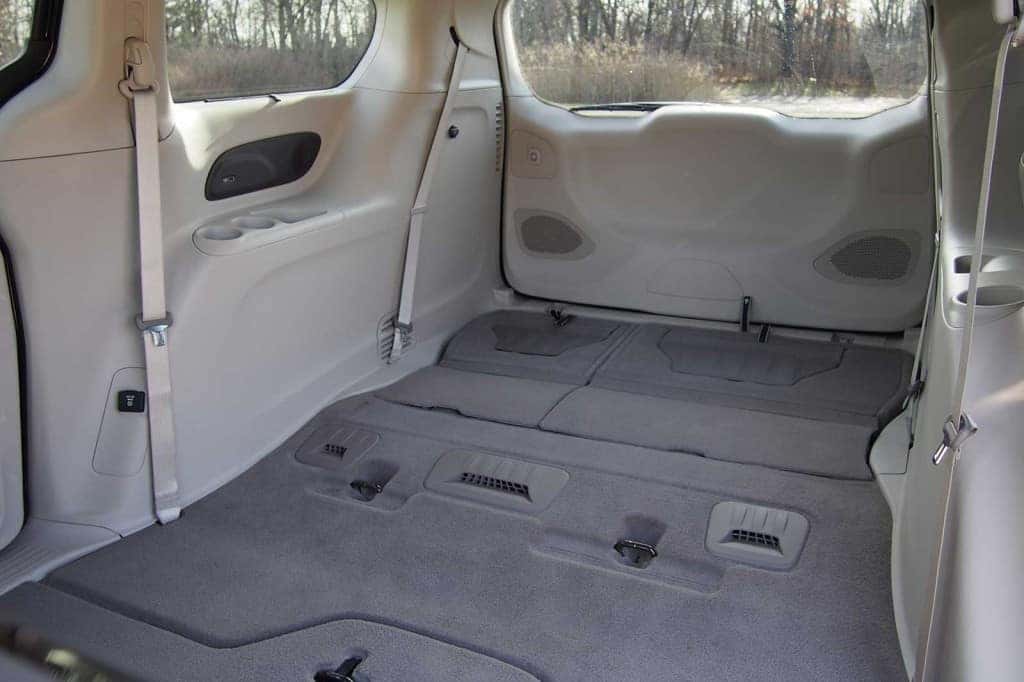 Camping is fun! Setting up the tent, not so fun. Don't fret, the Chrysler Pacifica is easy to transform into tent or "room on wheels."
The Chrysler Pacifica has Stow 'n Go seating, so the second- and third-row seats can be folded into the floor to create a flat surface. In many cases people use the flat space when moving or carrying over-sized cargo, but why not use it to sleep on?
To add extra comfort throw a mattress (make sure it fits) on the flat surface and make it up with sheets and a blanket (make better than a sleeping bag!). A full size mattress is a standard size of 54 x 74 and the width of the Pacifica is 79.6-inches.
Ready to sleep, but it's too hot in the van? Open tailgate to allow for fresh air to get in. Florida camping means bugs, we know, but all you need to do is cover the back with a mosquito net and the bugs will stay out of you DIY bedroom.
Extra features awesome for Pacifica camping:
The Chrysler Pacifica comes with a panoramic sunroof option. This large sunroof opens up to allow for a open air feel, almost like a convertible. Not only does the feature allow more fresh air to get in, but it makes star gazing easy and amazing.
With the Stow 'n Go seating the van offers up to 140.5 cubic feet of flat cargo space. This means even with your mattress in the van, there is still plenty of room for luggage and other cargo.
The van also offers a feature known as Stow 'n Vac which is a integrated in vehicle vacuum. Camping can be dirty especially if you like to hike, hunt, or fish. The vacuum system allows you to clean up excess dirt right away.
Don't have a pacifica yet? What are you waiting for.? Come on down to Kendall Dodge Chrysler Jeep Ram or check out our Pacifica inventory online here.
Photo source: Auto Guide