Aesthetic Jeep Mods Give Your Vehicle That Personal Flair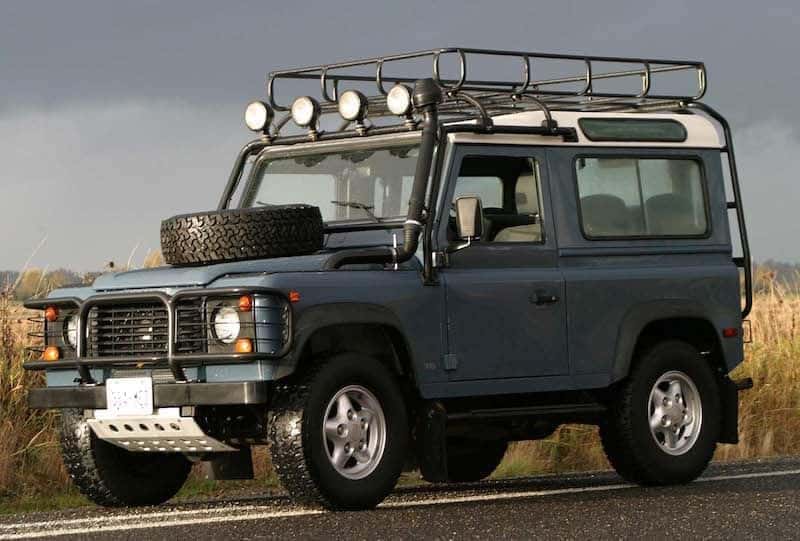 When it comes to finding a vehicle that you can tinker with, upgrade, and deck out to show your own personal style, nothing beats a Jeep. Known far and wide as a customizer's perfect canvas, the classic Jeep brand offers more options than anyone for personalization with a wide array of accessories and modifications. This means that any Jeep owner, whether an experienced Jeeper or fresh from the Jeep dealer Miami, can craft the Jeep that was made just for them – and do it with his or her own two hands.
Whether you're looking to beef up your Jeep with some heavy duty protection or make it the perfect home base for your next weekend adventure, you'll find plenty of accessories just waiting to meet your vehicle. Here's a quick look at some of the coolest exterior Jeep accessories we've ever seen – and some of them might be perfect for you.
Body Armor For Your Jeep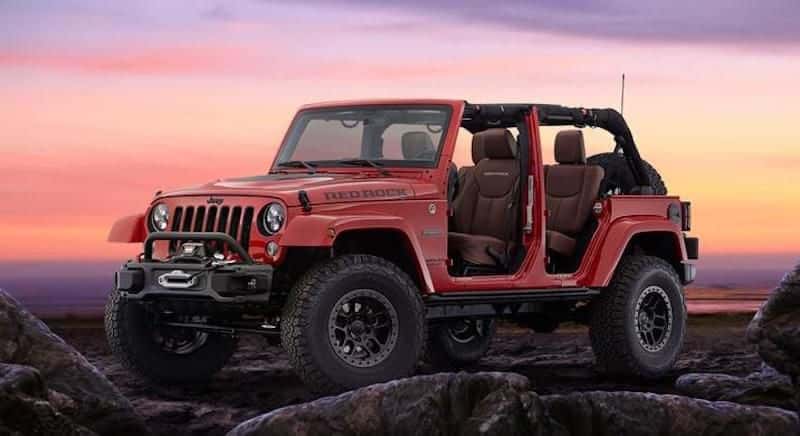 The best part about a Jeep is its ability to take on the toughest challenges, from the rockiest mountains to the most intense sand dunes – and with all that rough riding, you're going to need some protection. That's why Jeep offers armor for just about every section of your Jeep, all in the name of keeping your vehicle safe from serious harm out on the trail.
Those who aren't afraid to take on those steep, rocky climbs might want to consider some high-strength rock sliders, meant to protect your sides and doors from damage when crawling over those jagged obstacles. And for those worried about underbody damage, durable steel skid plates can keep everything from your transmission and your skid plate out of harm's way.
Meanwhile, drivers can pick up bumper, side panel, door, and corner armor to not only keep your Jeep safe in the event of an accident but also to mitigate any damage to the passengers inside. These, along with a high-strength roll cage, can also help prevent much damage in the event of a rollover – meaning you can take on even the toughest adventures with a little more peace of mind.
And while nothing prevents those day-to-day bumps and bruises quite like careful driving, accessories like front bumper guards, light protection, and grille armor can all help keep your Jeep in top condition no matter how bad the other drivers around you may be.
Exterior Style For Miles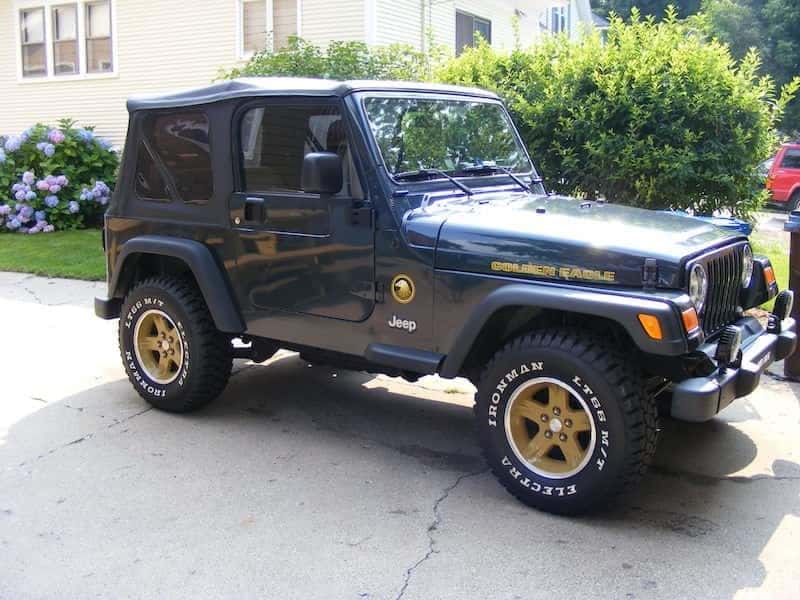 While many of Jeep's incredible upgrades and accessories can drastically improve your vehicle's performance and ability to withstand a beating, many are there to simply do exactly what they do best – look good on your Jeep.
Whether you're looking for some classy chrome accents to update your style or want to go for that tough, rugged look, no brand offers more options than Jeep. Check out some chrome-brushed door handles and front hood latches to add that small-but-powerful detail that can really ratchet up the value of your vehicle. Or, for those looking for something a little more intense, the available hood scoops, fuel filler doors, and side molding add a distinctly rough-and-tumble attitude to your beloved vehicle.
A mesh or stylized grille insert can help give your Jeep that intimidating presence on the road that every Jeeper loves, while paints and decals can offer serious attitude to further bolster your car's reputation on the streets. For the Jeep lover looking to seriously up their style on the road, few things work better than these impressive exterior Jeep mods.
And for the added toughness of a old stance, look no further than available aluminum and chrome wheels, which add an accented look to your impressive road warrior. Available in sizes ranging from 13 to 28 inches, these customizable cruisers can carry your Jeep on any great adventure in jaw-dropping style.
Gear To Match Your Lifestyle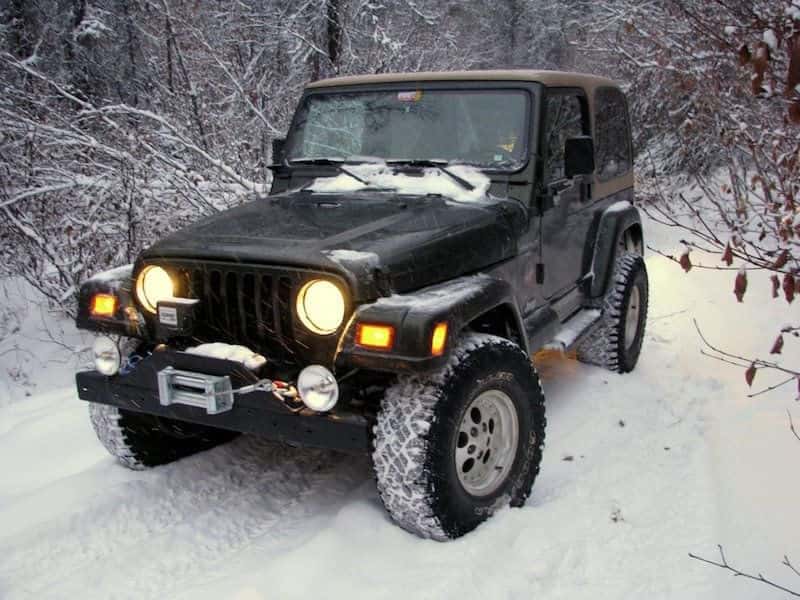 One of the biggest advantages of owning a Jeep is its ability to take on a wide variety of challenges – even ones, like fording a river or motoring over thick sand, that a regular car couldn't even dream of taking on. But even with all of its amazing power, the classic Jeep still needs a little bit of help getting through those super tough spots – and that's where some hazard-tackling, high-intensity exterior performance mods make the right tools for the job.
Say, for instance, neither you or your Jeep were afraid of slogging through door-high water – and just how many rugged routes this ability might open up. Thanks to some of the high-performance snorkel kits available on Jeep vehicles, you too can take on water with no fear, since your engine will still be receiving a steady flow of cool, dry air thanks to the lifted snorkel vent. This means you can go where even many other Jeeps cannot, leaving more trail for you to conquer boldly.
For those looking to take on the toughest challenges and heaviest loads with their impressive 4X4, look no further than a high-strength winch. These powerful pulleys can lift your vehicle and others out of deep, thick mud with ease, and can pull incredibly heavy loads without straining your towing hitch. For the Jeepers who aren't afraid to get themselves into sticky situations, having a powerful pulling tool like a winch can make or break a good adventure.
And for those who can't make a great adventure happen without packing a big load of cargo, there are few better tools out there than door storage systems, rear cargo boots, and attachable receiver hitch racks. These organizing systems can be attached to the rear and sides of your Jeep and can hold just about all the gear you'll need for that long weekend away.
So whether you're looking for a good way to bring everything you need on those rough and tumble adventures or simply need the right gear to keep your beloved Jeep in top shape, few brands offer more aftermarket accessories and modifications to make your wildest dreams a reality than Jeep. Whether you're the proud owner of a Jeep already or can't wait to get behind the wheel for the first time, consider these impressive mods to seriously step up your driving game.