All-New 2019 Ram 1500 vs Classic 2019 Ram 1500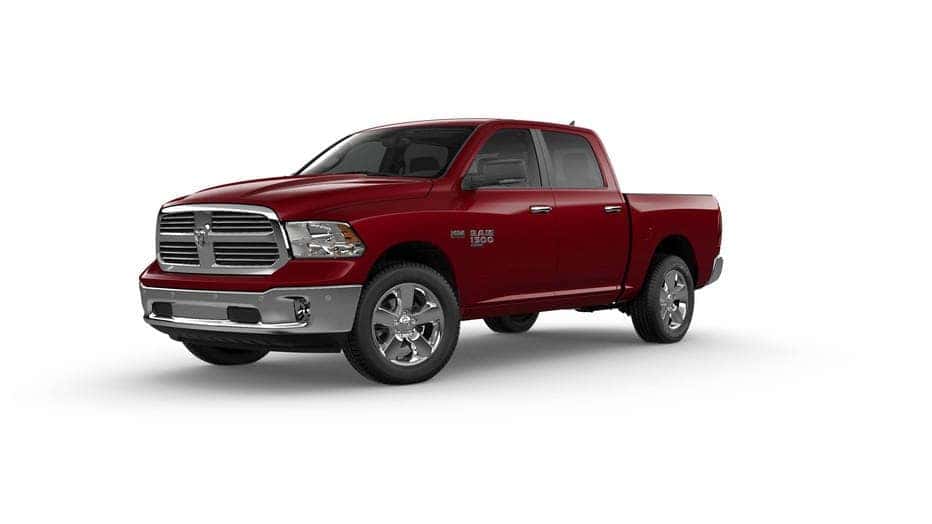 Photo credit: Ram
We know you're a fan of the Ram 1500, but did you know there's two vastly different 2019 Ram 1500 trucks available for customers? The all-new 2019 Ram 1500 is the latest generation Ram 1500 pickup with all the latest features, including the monstrous 12-inch touchscreen, upgraded interior and enhancements throughout. This is the premier option for customers looking to experience the best of the Ram light-duty pickup experience and it's available right now for customers. Made up of a variation of seven trims with 29 total configurations, there's something for everyone with the all-new Ram 1500.
However, there's also the 2019 Ram 1500 Classic that will be available. The 2019 Ram 1500 Classic is essentially the previous generation Ram truck, which originally debuted in 2012 with modest upgrades over the years. The 2019 Ram 1500 Classic mirrors as a slightly upgraded 2018 Ram 1500 as the differences between the new generation 2019 Ram 1500 are visually apparent. To help balance them out, a "Classic" badge will be added to the Classic 1500. (Most people can notice the difference once inside, especially with that available 12-inch touchscreen that defines the interior.)
What Will the Pricing Differences Be?
2019 Ram 1500 Classic pricing is not known currently, but customers can drive home the all-new 2019 Ram 1500 for $31,695 MSRP (Plus destination fee). The 2019 Ram 1500 Classic will arrive in stores later this year. What separates these two vehicles is a preference and that's part of what Fiat Chrysler Automobiles (FCA) dreamt of when going forward with these options.
"It will help us with our entry-level customers and with our fleet customers to give them exactly what they're looking for," Jim Morrison, head of Ram Brand, FCA-North America.
Other Differences Between Both Ram Trucks
The options of the Ram 1500 pickups will give customers the choice that fits their preference and budget. Keep in mind, the all-new 2019 Ram 1500 is lighter and longer than the Classic 1500. Customers who side with the new-generation light-duty Ram 1500 will have a higher maximum towing capacity, around 20 percent higher than the Classic. Even better, the all-new Ram 1500 will have better gas mileage, due to the reduced weight. The all-new Ram 1500 cut out 225 pounds off the popular crew cab 4×4, shaving off weight with a lighter frame and parts made possible by new high-strength steel. Ram sales have been going up in the last several years and this provides the Ram brand to continue to expand with more variety for customers.
So when the packaged arrival of the Ram 1500 Classic arrives, our readers will know the difference. Complete with three packages, let's see what customer can expect. First up, the Chrome Plus, includes a glorified Tradesman trim with chrome bumpers, 17-inch wheels and remote keyless entry. The Tradesman SXT pack will provide a 5-inch radio screen, fog lamps, chrome bumpers and body color front fascia. The Express Black Accent Package will include black wheels, badging and black headlight bezels. There's a total of four trims from the Tradesman, Express, Big Horn/Lone Star and SSV.
Powertrain and Other Options in the Classic 2019 Ram 1500
The Ram 1500 Classic will be offered with the 4×2 and 4×4 option as well as three engine choices. The engine choices for the Classic include the 3.6-Liter Pentastar V6 engine, the 5.7-Liter HEMI V8 and the upcoming 3.0-Liter V6 EcoDiesel. Three cabs and bed lengths are also available in total. The choice to go with the Classic or the all-new 2019 Ram 1500 will be a choice drivers can make late-2018.
Test Drive the Latest 2019 Ram 1500 Today
Stop by Kendall Dodge Chrysler Jeep Ram with our fantastic lineup of new 2019 Ram pickup trucks. We're proud to have these strong pickups and hope to help you with any buying, leasing or trade in. Our sales staff will help you out with any selling needs you have as well. We're happy to help you at Kendall Dodge Chrysler Jeep Ram.
For any repairs or maintenance upkeep, we have a professional service team that can help get your vehicle up to speed. With a simple appointment, we'll get to work in a timely manner and help your vehicle return back to normal. We hope to see you soon!