All-New 2023 Dodge Hornet Crossover Starts At Extremely Low Price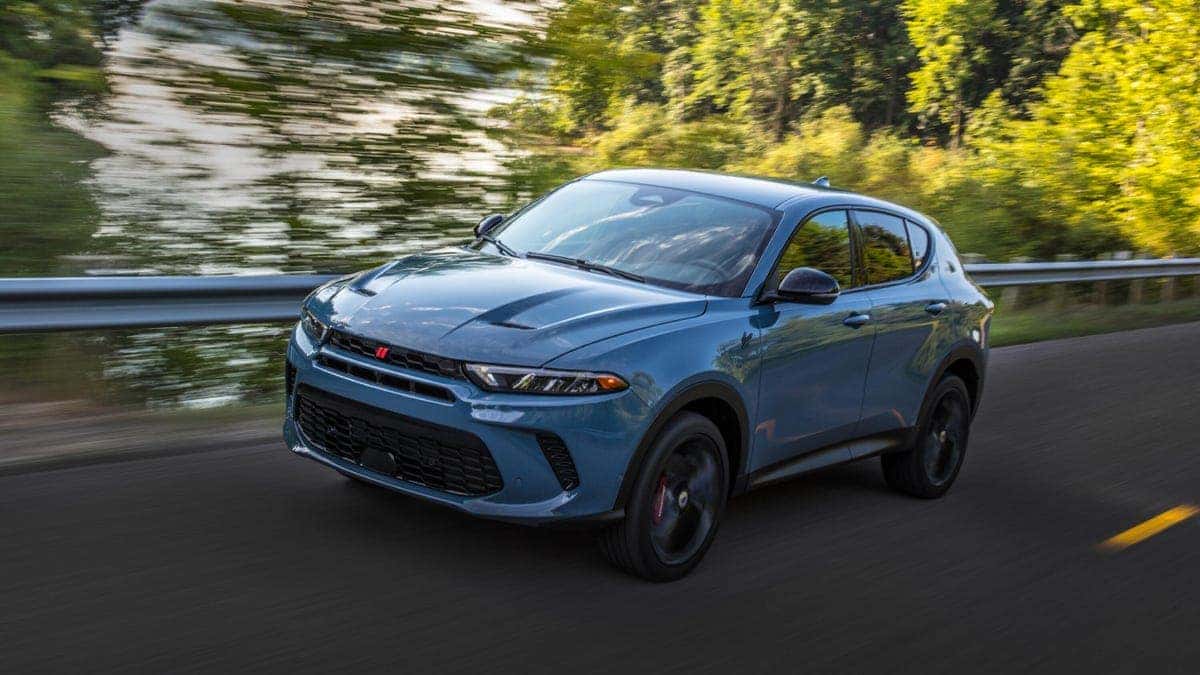 The 2023 Dodge Hornet is ready to commit to providing a thrilling experience with each turn, but the question remains, are customers? The newest vehicle from the Dodge brand that will turn heads this fall and beyond is this new compact crossover/SUV option. Especially given the reported price to start around $30,000 MSRP (Plus destination fee). Look no further for thrills for those looking at options that fit this dynamic. Gaining more than the flexibility to offer a comfortable ride for five, this is the option that will become a primary goal this decade. Dodge has put in a massive investment with $22 billion being added into the business. Dodge has publicly revealed they are going to post a light on their Dodge SRT vehicles before they launch into their newest EV ventures.
The next phase for Dodge is adding more options that provide the right selection for the curious kind. When looking at the crop of Dodge vehicles today, there is no Dodge SUV outside the Durango, until the 2023 Dodge Hornet arrives. The Hornet will offer some impressive packages to start when the debut happens in the forthcoming months. The compact SUV crossover has been buttoned up to provide the maximum amount of thrills while extending the ability to hold an ideal amount of space for owners and passengers. Dodge is putting an effort to supply the older-generation Dodge muscle car and the newest Dodge generation coming out.
Why Electric Vehicles Are Needed More Than Ever
Direct from the Bureau of Labor Statistics, the moderate price of a single gallon of regular unleaded gas was simply 19 cents in 1941 and just six decades later the price jumped over $8 a gallon in certain states as of 2022. The amusing thing about that price in 1921, inflation was at 10 percent for the nation as the nation trained to battle in World War II. By contrast, June 2022 was at slightly over 9 percent. By 1949-50, gas rose to 25 cents and a decade after gas was only 32 cents. In fact, through 1964 gas didn't rise until the subsequent year when gas costs increased a whopping 1 cent. The price rose by 1 cent each year until 1968. 1967 and 1968 both held at just 35 cents per gallon. By 1976 gas cost 61 cents and jumped to 90 cents by 1979 and moved to $1.25 in 1980 amidst the gas crisis of 1979. Gasoline prices stalled down to $1.20 by 1985 and moved even lower to 95 cents in 1987-88. But the expense didn't increase in the coming years, in fact, gasoline was simply $1.11 in 1993-94 and lowered to $1.06 in 1998.
Fuel has since grown by 20 or even as much as 55 cents a year every year since 2000. By 2004 gas stood at $1.88 and moved to $2.30 by 2005. $2.56 was the average price in 2006 and leaped to $3.27 just two years later in 2008. Gas went down in 2009 to $2.35. By 2011, the average cost of gasoline was $3.53. The most inferior figure in years was $2.14 per gallon in 2016, but has not gone down to this low number since. After the Coronavirus pandemic, we're now undertaking gas prices never before witnessed as the current price is over $5 nowadays, slightly lower than the ludicrous tips we saw in the spring and early summer of 2022. All said, now is the moment to move over to the possibilities that will come out and continue to sweeten in the forthcoming days, months and decades ahead. Thinking about going electric before long? The newest vehicles are set to debut with the perks that will love and more than a few have arrived. Get the most recent vehicles at Kendall Dodge Chrysler Jeep Ram.
Make A Move To Drive Dodge
We are happy to show off our new vehicle inventory, including the Dodge Challenger and Dodge Charger. We can even appraise a trade-in or vehicle you want to sell online. We're all about helping our customers enjoy their shopping experience. We have a friendly and passionate sales team that will make your buying, leasing or selling needs.
We have a whole bunch for others to choose from. We can also help our customers out with any auto financing team they might need as well. Don't forget we have a trained service team that can help with an online service appointment to get started on all maintenance work and repairs. We know what it takes to provide a worthwhile experience. Allow us the pleasure to help you today!