Beauty in The Beast: The All-New 2019 Ram 1500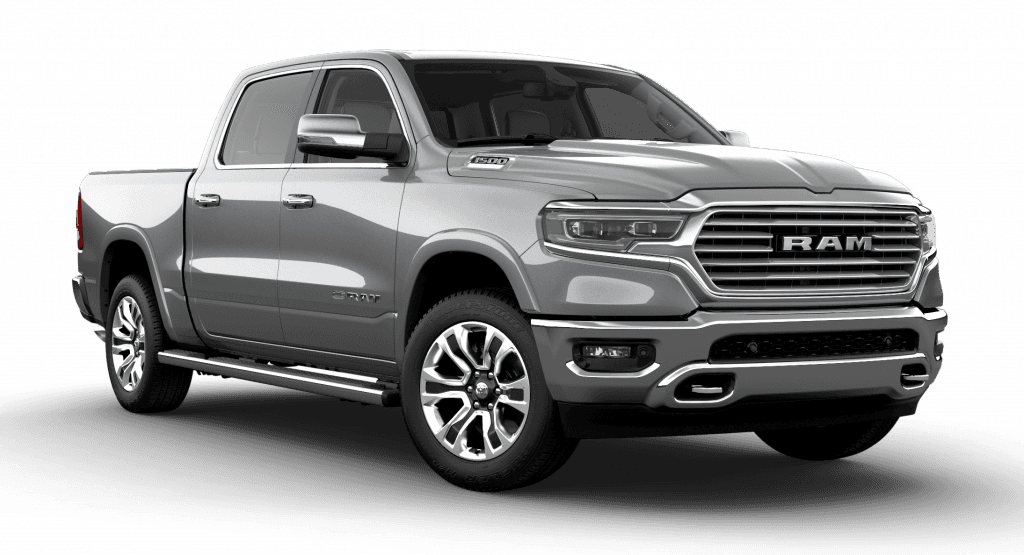 Among the landscape of light-duty pickups, there's a clear cut difference between what Ram offers and the competition. Some might say, Ram has gone overboard with their latest flagship model pickup, the 2019 Ram 1500. Practical requests drivers have, like being able to tow heavy loads, haul cargo without a struggle, and enjoy a comfortable cabin with modern technology can all be found in the Ram 1500 to make everyday driving easy. The all-new 2019 Ram 1500 embraces those simple ideals.
However, the designers at Ram believe in indulgence as well. Sometimes shifting into an extra gear of luxury, without putting a luxury cost on truck buyers just makes sense. And all it takes to discover what modern technology looks like is to step into a Ram 1500 and notice just how high Ram raised the bar.
Beauty In a Beast
More than powerful, the latest 2019 Ram 1500 offers available infotainment options that most drivers have never imagined having. One example is the available 12-inch touchscreen, which is the largest touchscreen on the market. The screen provides drivers with split-screen capabilities to manage multitasking.
Ram owners who go with the luxurious and comfortable Nappa Leather trim seating agree that sometimes indulgence is a must. (The competition doesn't even come close to the amount of leather, as the Ram 1500 boasts 58 percent more leather than offered in the Ford F-150 Platinum and Chevrolet Silverado 1500 High Country). The available premium 19-speaker Harman Kardon system provides 900 watts of premier sound that surrounds the cabin with crisp audio. As these amenities start to stack up, you might wonder if this is something other than a vehicle that is first and foremost a powerful, highly capable pickup built to handle even the toughest jobs.
It can.
How Do You Hope To Travel? With Strength and High Tech Of course!
If you're in the market for a truck that has a good amount of towing capacity, but doesn't have any high tech features…maybe the 2019 Ram 1500 isn't for you. Ram has already gone the extra mile to give customers not only the strength to make hard tasks easy, but also to provide the riches of a vehicle unlike any pickup you've ever been in before. Complete with 12,750 pounds of best-in-class V8 maximum towing capacity, there's no debating the strength behind the all-new 2019 Ram 1500.
More Than Just Luxury Wrapped In a Powerful Pickup
Don't just take our word for it. Cars.com presented the all-new 2019 Ram 1500 with the "Best In Show" award for all things considered for leading innovation. Editors at Cars.com praised the comfort and efficiency as well as the power, performance and everything in between. GM and Ford also produced all-new trucks, but they weren't the brands that came out on top at the New York International Auto Show earlier this year.
"The New Ram 1500 is class-leading in almost every every aspect"as noted by the editors at Autoblog, with a huge vote of confidence being listed as their "#1 Pick" of the 2018 Detroit Auto Show. The accolades keep coming for this top-of-the-line Ram pickup.
Where To Drive the Latest Ram 1500
You won't have to go very far to land your own 2019 Ram 1500. At Kendall Dodge Chrysler Jeep Ram, our professional team has all the answers to your questions. We have a large line-up of new Ram vehicles and you won't be disappointed when you visit us. As for the latest 2019 Ram 1500, it's here waiting for you to test drive.
If you're currently looking to trade-in or sell your vehicle, we'll be able to help you out. If you're wondering where to go for routine maintenance and upkeep, our servicing team helps out hundreds every week regardless if you made your purchase with us or not. Let our repair team earn your trust when you visit us.
Photo credit: FCA