Best Chrysler Vehicles for a Teen Driver
Whether you are shopping for a new or quality previously owned vehicle for your new teen driver, your local Miami Chrysler dealership will have just what you need. Chrysler has been producing quality vehicles since the 1920s. Over nearly a century, it has produced some of the most beloved vehicles in automotive history.
You don't need to buy your teen a classic car to get good quality. But you can buy your teen a modern-day Chrysler that builds on that tradition of excellence, providing your teen a safe and reliable ride.
The current Chrysler line-up has only three models, which are all great choices for any driver. However, when you look at the previously owned selection of Chrysler vehicles, you will find many more suitable options for a great price.
Here are a few of the best Chrysler vehicles you should consider for your teen driver:
Chrysler Sebring
The Chrysler Sebring was produced from 1995 to 2010 as a sedan, coupe and convertible. For your teen, look at some of the later model coupes and sedans. (A convertible is just too tempting for a teen to show off and do something reckless that could get everyone into trouble.)
The third generation of the Sebring was produced from 2007 to 2010, and you can still find great deals on these models. The Insurance Institute for Highway Safety (IIHS) gave the 2010 Chrysler Sebring a "Good" rating in the frontal crash test, side impact test and roof strength test. Overall, the IIHS awarded it a "Top Safety Pick." The 2010 Sebring also gets about 21 mpg in the city and 30 mpg on the highway, making it an economical car to maintain for teens.
Perhaps what will be most important to teens — the Sebring is a stylish car. It looks good enough that teens will feel comfortable driving in it with friends, but it isn't so flashy that parents will worry that their teens are trying to cut up when out with friends.
Chrysler PT Cruiser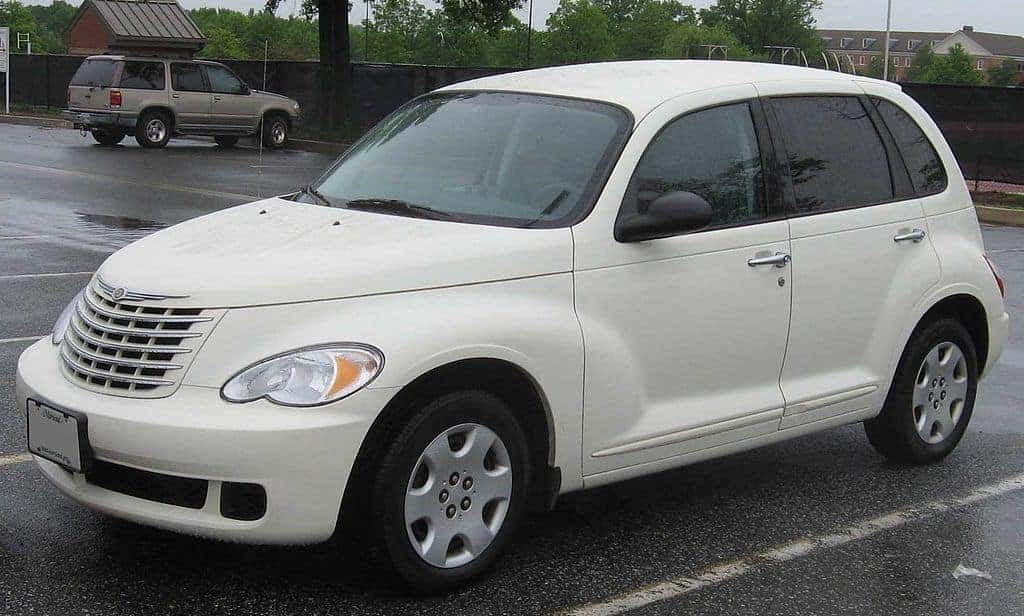 The Chrysler PT Cruiser only came on the scene in 2001, and it was phased out just a few years ago in 2010. Though the PT Cruiser was only on the market for a brief time, it made a big impact thanks to its looks, its reliability, and its affordability.
The PT Cruiser has a distinctive look that many teens like, making this a popular choice for new drivers. The car is best described as a sedan mixed with a minivan, but that description doesn't do it justice. You really have to see it for yourself to understand its style. It has a retro look that is reminiscent of older drag racers.
Numerous trim levels were available for the PT Cruiser, giving you plenty of options to find the features you want in the car. The 2010 model received four- and five-star ratings for all safety tests from the National Highway Traffic Safety Administration (NHTSA), and it received "Good" ratings on numerous safety tests with the IIHS.
The 2010 Chrysler PT Cruiser gets about 19 mpg in the city and 24 mpg on the highway. Depending on where you shop and what features are available, you can buy a 2010 model for anywhere from $6,000 to $12,000.
Chrysler Pacifica
The Chrysler Pacifica was a luxury midsize crossover that was discontinued in 2008 when Chrysler redefined its focus. Unlike a traditional SUV, the Pacifica sits much closer to the ground and drives more like a sedan. Therefore, it provides the extra room that some teens need for driving younger siblings around or carrying sports gear, yet it isn't overwhelming for a novice to drive.
As a luxury vehicle, you can be assured of its quality for your younger driver. As an older vehicle, you can be assured of its affordable pricing. With the Pacifica, you can afford a much higher quality of vehicle than you would if you were shopping for new models.
The Chrysler Pacifica included features such as third-row seating, power driver and passenger seats, odor- and stain-resistant upholstery, dual-zone climate control, and keyless entry. Available options included satellite radio, navigation system, and a rear-view camera.
The Pacific received top marks for safety. In 2006, the IIHS named it the "Best Pick Frontal," and in 2007, it received five stars for front and side crash tests. Safety equipment on the Pacifica includes curtain air bags for all three rows, disc brakes on all four wheels, stability and traction control, and a tire pressure monitoring system.
Chrysler 200
If you prefer a newer car for your teen driver, a good place to start is the Chrysler 200. You can choose from a current model Chrysler 200, or you can check out some previously owned models from the last few years.
The Chrysler 200 is a midsize, four-door sedan that provides a safe and reliable ride for a teen driver. It's a good family car, as well, so this could certainly be an investment for the whole family to share.
The current model is powered by a 2.4-liter TigerShark engine that puts out 184 horse power and 173 pounds per feet of torque. The nine-speed automatic transmission is easy for teens to navigate, and the engine provides enough power to keep teens out of a tight spot.
The Chrysler 200 is also equipped with several safety features to protect your teen on the road. Standard and optional safety features include adaptive cruise control, forward collision alert, lane departure warning, blind spot monitoring, back up camera, park assist, and Bluetooth streaming for hands-free calling and navigation. These features make it much easier for your teen to have more eyes on the road to get a better feel for all the potential obstacles around the vehicle.
The 2015 Chrysler 200 starts at $21,995, so even as a new car, it's quite affordable. This car could easily serve your teen throughout the college years and first job — so long as he's a safe driver and doesn't get into any accidents.
Chrysler 100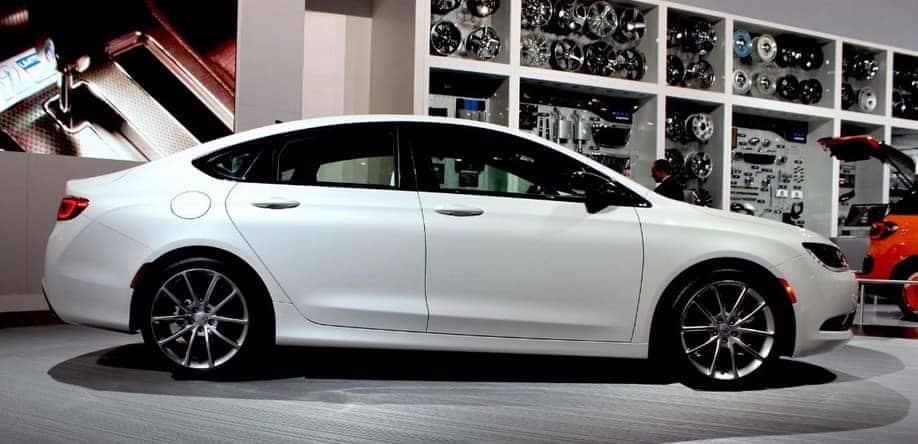 Chrysler is expanding its offerings, so next year, you'll have more options at your Miami Chrysler dealership. The 2016 Chrysler 100 will be a compact sedan that is an ideal choice for teen drivers.
Few details have been confirmed for the Chrysler 100, as it will not be released until early 2016. However, industry insiders expect it to have the same engine as the 200, as well as the nine-speed automatic transmission. The interior will include many of the same excellent features for which Chrysler is known, such as the infotainment system and Bluetooth capability.
The price has not yet been announced for the compact Chrysler 100. However, there is a nearly $10,000 difference in the starting prices between the Chrysler 200 and Chrysler 300. If that trend is anything to go by, we can expect the Chrysler 100 to start in the low teens. That would make it an exceptional buy for a new car for your teen.
Finding the right car for your teen driver is a very important decision. Let Kendall Dodge Chrysler Jeep Ram make it a little easier for you. We are the top Miami Chrysler dealer, providing a large selection of new and previously owned Chrysler vehicles. We also offer an array of financing options to help meet the needs of your budget. Visit us today to take a test drive of these or other Chrysler vehicles to see which one might be right for your teen. We're certain you'll be making one teen very happy when you roll up in one of these Chryslers!