Buying a Jeep Wrangler: What You Need to Know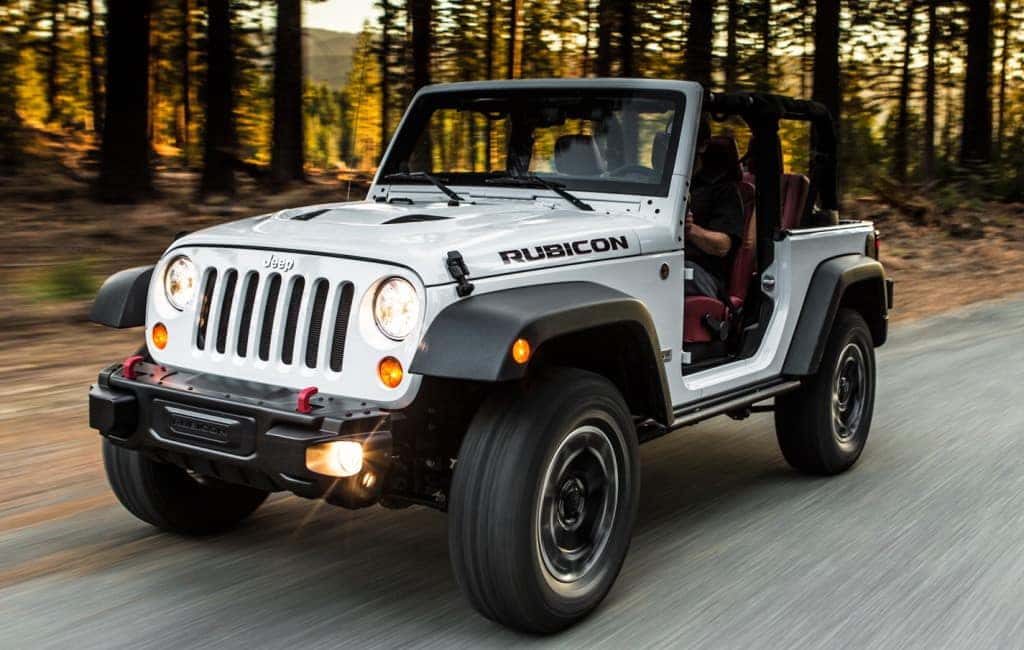 Okay, so it happens to most people.  You've been invited out to go off-roading with that thrill seeking friend of yours who never seems to have a boring moment in their life.  You're excited but you have no idea what you're really in for.
As you head out on to the trail you notice that the road becomes less and less defined.  You're a bit nervous, but curiosity and excitement take over.  The bumpier the ride, the bigger the smile.  Are you entirely sure what you signed up for?  And then, while holding on for dear life, your friend delivers you two down a path intended to be tore up with giant tires and extreme power.  You immediately realize that your life has been missing this kind of adventure and that this is why people own Wranglers.
Before you jump to your nearest Jeep Wrangler dealers, please consider that a Jeep, while being a wonderful vehicle to own, is not just any other car.  There are definite advantages to owning a Jeep, but there are some caveats to be aware of also.  To avoid any regret, check out this list to see if these are things you can really get into and accept.
Jeep people are enthusiast.  
There's a whole subculture that was developed because owners love their Jeeps.  Enthusiasts go on vacations all over the world with their Jeeps because their nature is to be adventurous.
There's a Jeep wave.
It's not just to anyone.  It's to you, driving the Jeep.  In return, you wave back.  You must wave back.  Don't break the cypher.
Jeeps are meant to be outside.  
They are meant to play in the dirt and get muddy.  They are meant to be in the wild.  The more rugged the terrain, the better.
 There is an unlimited amount of accessories to purchase for your Jeep.  
If you are someone who likes fiddle, tinker, enhance or decorate with endless supplies of accessories, and you don't mind going broke doing it, Jeep Wrangler is for you.
Jeeps are not highway friendly.
Jeep Wranglers do not have the best fuel economy.  Because they are built for terrain and not built for speed, they are really loud when traveling at a fast pace.  If you will be commuting a lot by highway, this may not be the vehicle for you.
So once you've realized you definitely want in on all that the Jeep world has to offer, you only have a few more things to consider:  do you want a new or used jeep, base model or trim level, should you get the stock or modified?  Let's take a look at what each has to offer.
Buying Your Wrangler: New or Used 
Buy It Used
One of the many wonderful things about Jeeps is that because of its popularity throughout the years, finding the model to fit your style isn't too difficult.  Of course, some models aren't made anymore, that's when buying used becomes you choice.  It is wise to keep in mind there are always risks involved in buying a pre-owned vehicle.  Consider that owner of this Jeep may have taken it on some really gnarly trails, which is great but you'll need to know that the proper care and maintenance was given to this Jeep.
Test Drive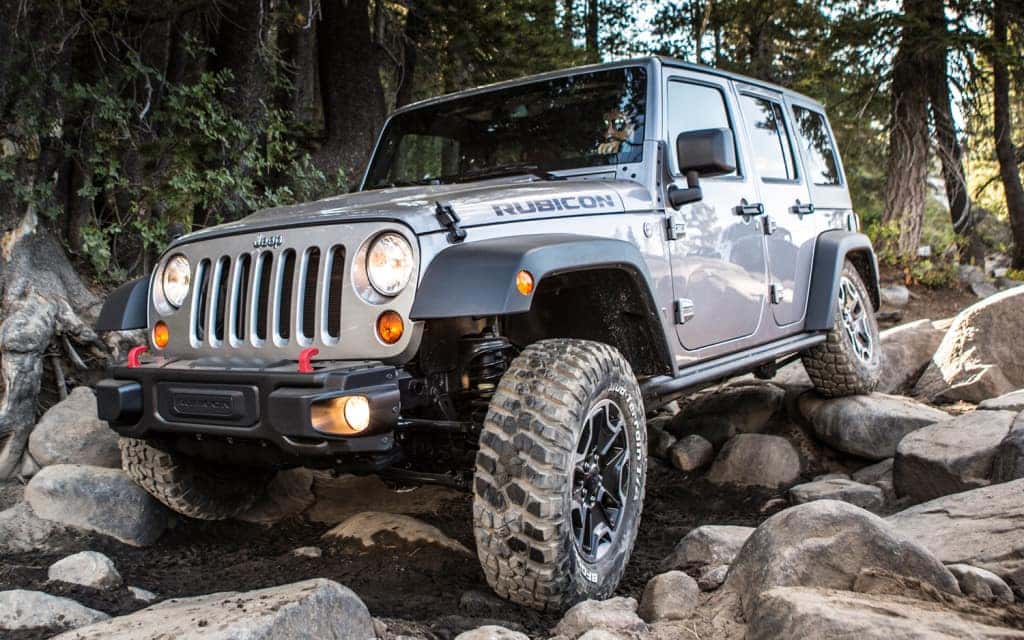 Once you've located the Jeep you want, the private seller and/or dealer should be with you while you take it for a test drive.  While taking it for a spin, make sure you get some time to see how it handles on a trail.  Given you will be doing the same and Wranglers are meant to handle most any condition, this is just one more way to see what condition its condition is in.
Research Your Models
Make sure you have experience or at least knowledge with the model you are looking to purchase.  What were the best years that Sahara's came in?  Do you prefer a Rubicon or Sport edition?  Is the dealer/seller offering a soft or hard top with your Wrangler?  You will want to become proficient in figuring out how to put on and take off either top you get.
Vehicle and Recall History
As with any used vehicle you purchase, make sure you get a full maintenance history and ownership history of your Jeep.  You'll be able to discern how well it was taken care of; oil changes, trips to mechanics, any accident reports and what has been worked on.  You will also want to run a car history as well as a recall history.  Should you learn that brakes on the model year you're looking at were faulty and recalled you would want to know that the dealership fixed the problem on this specific Jeep.
If after a test drive, an eyeball exam and a once over you still feel uncertain, any dealer or private seller should be fine with having a certified mechanic check it out.  If they're not, then that should probably be a warning sign that you're not getting all the information you need.  At that point, proceed with caution.
Buy It New
Congratulations!  You want a new Wrangler!  You've realized that buying new is going to save you the risk that comes with a used Jeep.  When buying new, you have a whole world of options open to you.  You can go as big or little as you want.  It may be a bit daunting when you look at all the trims or accessories you can add, but this is your Wrangler.  Build it the way you want.
Price Range
If you've first decided what your spending ceiling is, you have some room to decide what trim level you can get.  If you decided on model first, you may have less wiggle room, financially.  For example, a base two door Sport model is going to cost around $15K less than a high end Rubicon Unlimited with all options included.  The inbetween is really where you play around to find the Jeep that fits you best.
Aftermarket Accessories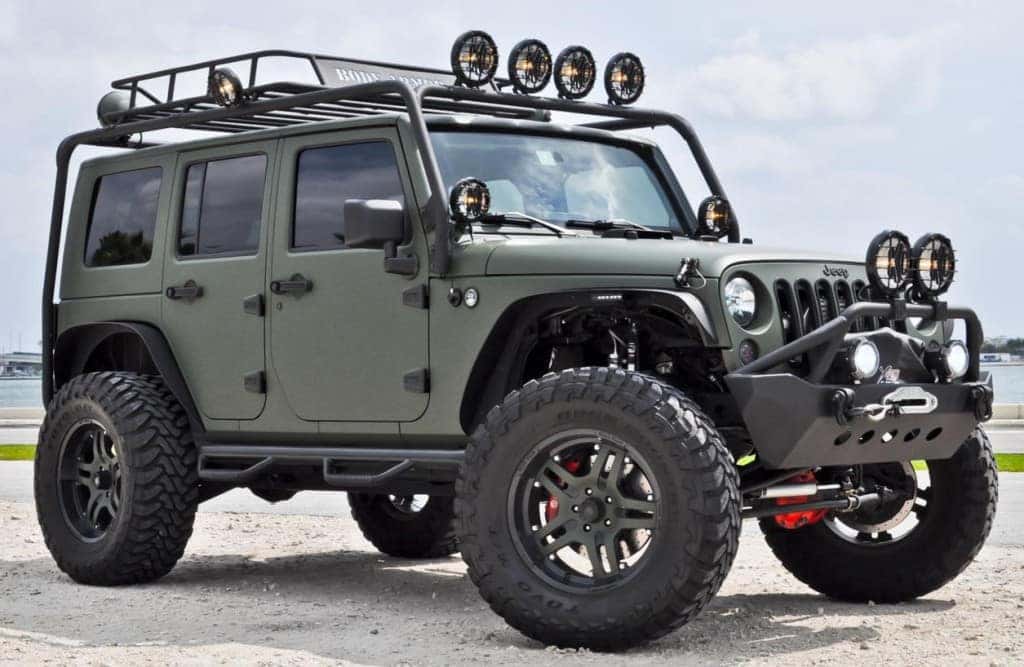 Jeep Wranglers are some of the most decorated vehicles out there.  This market exists solely out of demand from Jeep owners and enthusiasts who want lift kits, bumpers, tires, nets, tops, lights that enhance your Wranglers durability for off-roading.  Barricade and Extreme Terrain have created an endless inventory of supplies that any Jeep enthusiast will lose their mind over.
Constant Improvement
Jeep manufacturers are always improving on the quality of their product.  Because Jeep is a product that doesn't necessarily rely on luxury amenities the same way a Mercedes, there is still always improving technology that Jeep takes full advantage of where it can.  Offering on board navigation on a touchscreen interface and speakers with advanced sound quality are two ways that keep Jeep on top.  They know that to impress its drivers Jeep's engine quality and safety features will be where money is best spent.
One more thing:  there's a lock on your glove box and middle console for a reason.  Anything of value you leave in your Wrangler, especially when your doors are off, is more likely than not, going to be taken by a dishonest passer by.  The middle console is deep and can store a lot.  Take advantage of this extra space.
Wranglers aren't like every other car, or even other Jeeps and for good reason.  They are meant to trudge through mud, crawl over boulders, through rivers and creeks and then drive you safely home.  Taking the time to research this investment and all that the world of Jeep has to offer you is your best move forward and please do so.  You won't regret it.