Celebrate the Spirit of 2016 Dodge Dart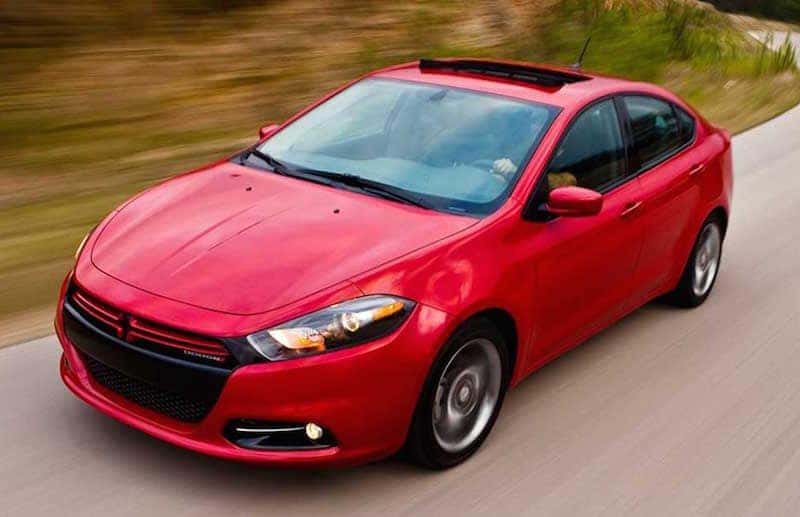 While Dodge has been leading the pack on the modern day muscle cars with the Charger and Challenger, they certainly haven't neglected the Dart. Already being hailed for its safety ratings, performance and customized features, the Dart is giving plenty of reason for serious consideration. If you're wondering how you'll find the best in fuel economy, safety features, and unmatchable performance, the search ends with the 2016 Dodge Dart, Miami.
Fun, Spirited Performances
In today's economy, wanting a mid-size sedan that offers improved fuel economy, superior performance with the comfort of a full-size sedan, Dodge Dart is the obvious choice. With six trims available to choose from, there's no question about finding one that is right for you. Offering three engine choices that match to your performance needs, each provides the experience that is the most comfortable fit for you.
A 2.0L Tigershark 4 cylinder Engine features 16 valves and Variable Valve Timing to maximize performance. Coming standard on the Dart SE, base trim, it still delivers a powerful 160 horsepower and 148 lb/ft of torque. Standard transmission is a 6-speed manual, but a 6-speed automatic is also available. This powertrain features fuel economy ratings of up to 25 mpg city and 36 mpg highway.
There's also a 1.4 Multiair Turbo engine available that comes standard on the Dart Aero. Featuring Multiair technology which helps increase low engine torque, improve efficiency and reduce C02 emissions, this 1.4L intercooled engine is not to be underestimated. Delivering 160 horsepower and an even more powerful 184 lb/ft of torque, the standard transmission is a 6-speed manual. Drivers may choose to opt for the available 6-speed dual dry clutch automatic transmission. As if this turbo engine featuring multiair technology isn't enough to brag about, its fuel ratings will: 28 mpg city and 41 mpg highway driving.
Finally, the last engine offers a combination of the Tigershark and Multiair engine. Coming standard on three of the trims: Dart SXT, Limited, and the GT, is the 2.4L Tigershark Multiair 2 Engine. Featuring 4 cylinders and 16 valves, it can be teamed with either 6-speed manual or automatic transmission, although automatic comes standard on Limited. The Multiair technology helps maintain optimal combustion at any speed under any driving condition. Its horsepower delivery is an impressive 184 with 174 lb/ft of torque. While its power is nothing to mess with, its gas mileage is a little less, but still competitive coming in at 23 city and 35 highway mpg.  
Improving & Customizing Your Experience
In an attempt to reduce drag and provide enhanced aerodynamic performance, the Dodge Dart adopted the use of active grille shutter system. Active Grille Shutter System redirects airflow around the front and also down the sides of the vehicle rather than through the engine compartment. Being the first in the Dodge brand to use this technology, these shutters come standard on the Dart Aero, GT, and Limited. 
The Dodge Dart is the most technologically advanced car in its class. Featuring customizable Driver Informational Digital Cluster Display that presents real-time information like traffic reports and navigations reflect the current technology available. Your choice of digital or analog speedometer, turn-by-turn navigation and customizable graphics puts the driver not only in control of the destination but the journey as well.