Here is Why the Chrysler 200 Continues to Impress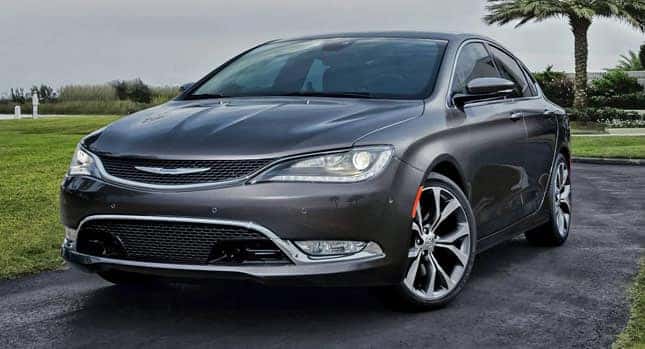 There are many vehicles in the midsize sedan market. In fact, this is one of the most crowded segments of the automotive industry. Chrysler has long been able to prove its worth, attracting consumers despite the fact that they have many other options.
The 2015 Chrysler 200 is the best model yet. If early indications hold true, this model will have no problem keeping up with, and in many cases, overtaking the competition.
What's So Impressive About the 2015 Chrysler 200?
There have been times in the past when hyped vehicles get lost in the crowd, never living up to expectations. Some people thought this would happen with the 2015 Chrysler 200, due in large part to all the competition in the midsize market. However, the exact opposite has come true. Instead of falling behind, this sedan has taken the lead and continues to pull away from the competition. How do you like that?
There are many reasons for this, starting with a competitive base price of $21,995. When it comes to midsize sedans, this is a competitive number that attracts buyers on the lower end of the market.
Of course, just because the price is low doesn't mean that it has nothing to offer. The 2015 Chrysler 200 is packed full of features. Better yet, it achieves up to 36 miles per gallon on the highway, pushing it toward the top of the class.
Are you interested in performance? While some midsize sedans are boring, the 200 is not one of them. There are two engine choices, with the most powerful pushing out 295 horsepower. With that type of power, you never have to sit back and let the traffic pass you by.
Last, but certainly not least, is the many trim levels you can choose from. The base model LX is on the low end. As you make your way toward the top, there are eight other trim levels to consider. At $30,825, the C 3.6L V6 AWD is the cream of the crop.
Now do you see why so many people are interested in this vehicle? Now do you see why a 2015 Chrysler 200 lease is considered to be one of the best deals of the summer? If you are in the process of comparing midsize sedans, be sure to add this model to your list. You may be surprised at what you find!