Chrysler 3.6-liter Pentastar V6 Engine: Versatility and Reliability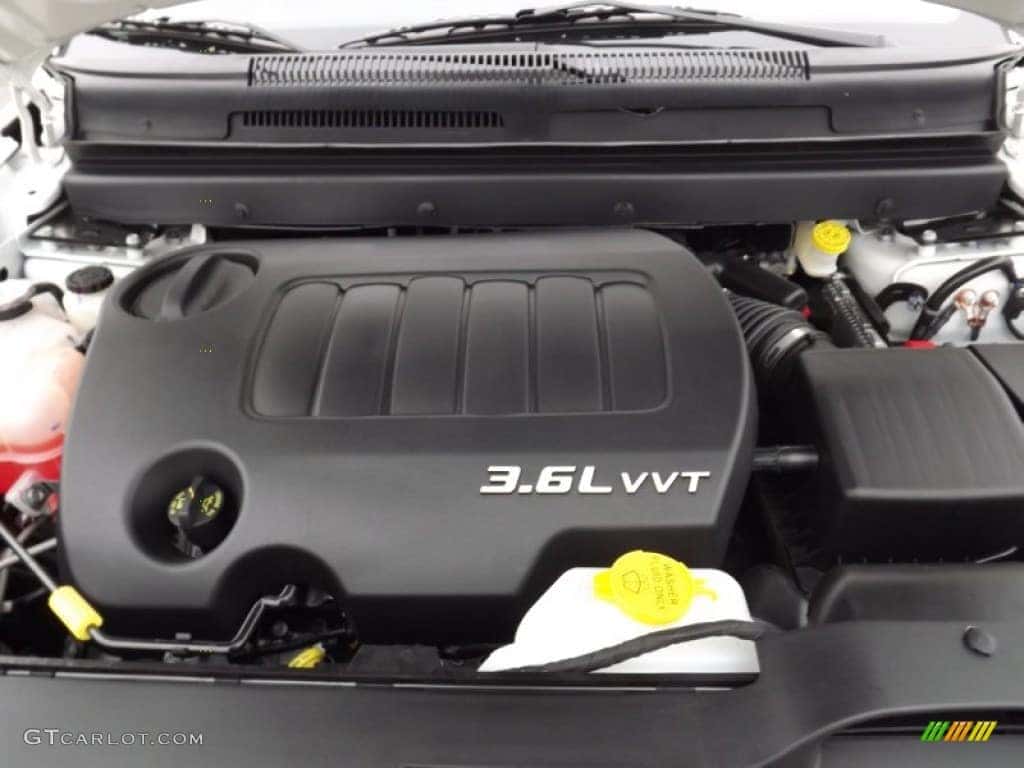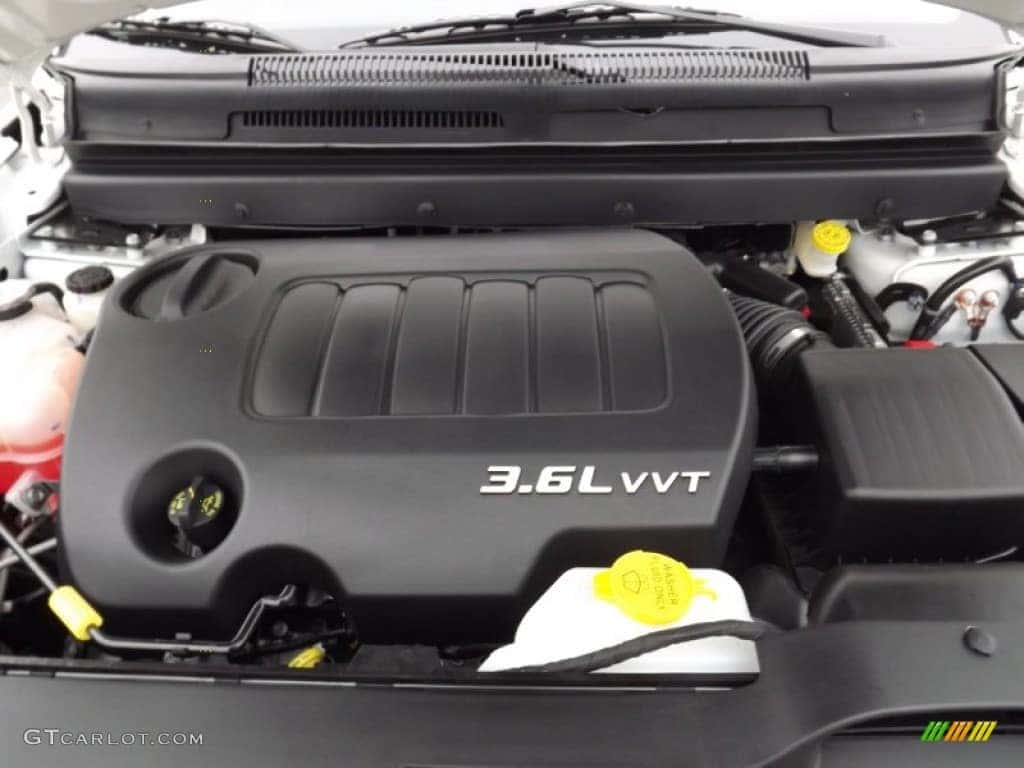 Not every engine is versatile enough to end up in multiple vehicles, ranging from sedans to vans and trucks, but that's what makes Chrysler's 3.6-liter Pentastar V6 engine different from the rest. A trusted, resourceful engine that has won awards and accolades, we will explain exactly what makes the 3.6L engine so well received.
A History of the Chrysler 3.6-liter Pentastar V6 Engine
When this engine was first introduced in 2011, the 3.6-liter Pentastar V6 24-valve dual overhead engine was noted for having VVT (variable valve timing) a new technology that adjusts the timing of the intake/exhaust valves to improve the engine's efficiency, as such, this implemented technology has remained a mainstay across many vehicles.
All Pentastar engines have an open deck design, with four oil return holes below the head bolt holes. There are only two head designs, two intake manifolds and one set of internal components. The increase in horsepower is due to a more aggressively designed intake air system which increases air flow.
Which Vehicles Have the Pentastar V6 engine?
Drivers can find the 3.6-liter Pentastar V6 engine in the 2018 Chrysler Pacifica, the spacious and fuel efficient minivan and has been awarded as the "Family Car of the Year" for the second year in a row by Cars.com.
Since 2011, Dodge has supplied their Charger, Challenger, Durango, Grand Caravan, Journey models with the Pentastar V6 engine to power their vehicles.
In the latest 2018 Dodge Charger, you'll find a vehicle that doubles down on performance and provides drivers with a sharp handling, comfortable ride with highly respectable 19 city and 30 highway MPG. Similarly, the 2018 Dodge Challenger has widespread appeal for menacing speed and produces the same MPG as the aforementioned 2018 Dodge Charger.
The world at large has long since fallen in love with Dodge muscle cars and today's crop of muscle is better than ever before, in large part due to the powerful Pentastar 3.6-liter engine.
With the sporty, fast and powerful 2018 Dodge Durango drivers have a great option for a wonderful SUV that is spacious and capable of towing 6,200 pounds with the Pentastar 3.6-liter engine.
Few minivans are as popular as the 2018 Dodge Grand Caravan and few are as spacious. The highly affordable minivan option of the 2018 Dodge Journey has decent fuel economy and the six-way power driver's seat is ideal for long trips on the road.
The 2018 Jeep Wrangler has adventure written all over it and provides a unique ride, with so many combinations of adjustable exterior looks, outstanding suspension, capable of off-roading and handling almost any terrain with proper modifications. and of course the Pentastar 3.6-liter V6 engine since 2012.
The 2018 Jeep Grand Cherokee provides drivers with a superior luxury in a super tough SUV. This vehicle boasts a sleek exterior, with a comfortable and spacious ride for all parties.
Owners of the 2018 Ram 1500 can admit since 2013, the Pentastar 3.6-liter V6 engine matches the toughness of the most powerful Ram 1500 ever built.
Where Can I Drive Any of these Vehicles?
Look no further than Kendall Dodge Chrysler Jeep Ram for all of these vehicles, both new and pre-owned vehicles ready to go. Stop by for a test drive and we'll work with you for any trade ins, leasing or buying with our finance department.
Once you buy with us, we'll hope you return to a stellar experience our servicing department provides everyday. We're open seven days a week and can handle almost any servicing your vehicle should need.