Chrysler 300 Touring is More Than the Average Base Trim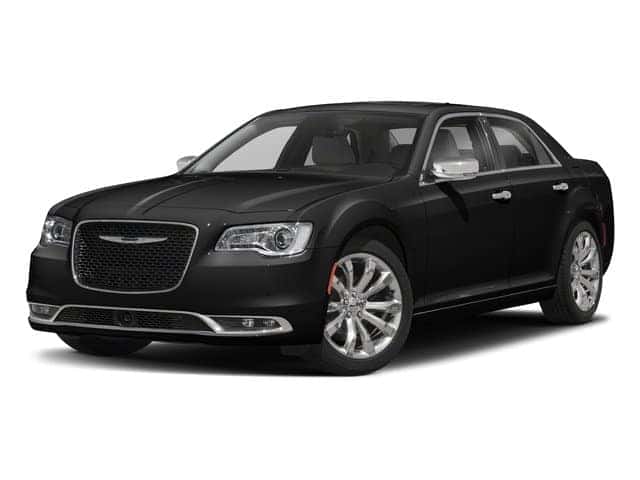 Owners of the Chrysler 300 can agree on many things: a fantastic ride, a superior look and a luxurious feel. The base trim of the Chrysler 300, the 2018 Chrysler 300 Touring provides all that while looking more elegant and than many other large sedans on the roads today. We're excited to go over all the details that make the 2018 Chrysler 300 Touring one of our favorite large luxury sedans. Let's get to it!
When we examine the base trim of the 2018 Chrysler 300, the Touring trim, we are immediately drawn in. What makes the Chrysler 300 Touring special, other than its great style, is its great powertrain. Underneath the hood, is a very strong and durable 3.6-liter Pentastar V6 engine. This is not your ordinary base trim engine. The engine produces 292-horsepower and 360 lb-ft of torque and its paired to a TorqueFlite 8-speed automatic transmission, so it accelerates nicely.
Fuel Efficient? Definite check.
Remarkably, there's also pretty decent fuel economy for the Chrysler 300 Touring; despite having a strong engine. The Chrysler 300 Touring averages 19 mpg in the city and 30 mpg on the highway. For everyday driving, there's no debating the Chrysler 300 Touring provides much upside with comfortable and affordability for your commute and weekend trips. What more could a owner of a sedan ask for that the Chrysler 300 Touring doesn't already provide? This is the vehicle you want to drive and can't wait to show off to others. So, it should cost quite a lot, right? Wrong.
If that isn't flashy enough, try bi-functional halogen projector headlamps standard, along with the ParkView backup camera and premium cloth seating. The spacious interior also includes standard dual-zone automatic temperature control allowing both driver and passenger to individually set any temperature on their own side of the vehicle.
The interior provides great entertainment value as well with the Uconnect 4C that includes Apple CarPlay and Android Auto. This integration allows drivers to control their smartphone from the Uconnect touchscreen and give drivers an easy way to answer calls from the steering wheel with clear sounding calls being easy to answer and hang up.
Price Point? Utterly fantastic.
The 2018 Chrysler 300 Touring starts at just $28,995 MSRP (plus destination fee). Not only have you learned the 2018 Chrysler 300 was designed to look sleek, be spacious and powerful; but it's also quite affordable. Fuel efficient, quiet and spacious interior cabin with a durable engine. This is a vehicle that many don't overlook and neither should you, if you're hoping to drive away with a vehicle that offers drivers so much for so little.
Get Your Very Own Chrysler 300 With Us
The 2018 Chrysler 300 Touring is available right now at Kendall Dodge Chrysler Jeep Ram. Allow our dedicated and professional sales team to assist you any trade-in, buying, leasing or selling needs you have. But, did you know we also have an entire full service team?
Kendall Dodge Chrysler Jeep Ram provides high end repairs for your current vehicle as we can handle almost any job your vehicle should need. Come to us for any oil changes to checking and replacing brakes, coolant flushes and anything else to make sure your vehicle performs as it should. Our knowledgeable maintenance staff is highly trained and wants to ensure your vehicle is safe to drive. We can help you maintain and raise the value of your current vehicle with a simple appointment we'll take care of your vehicle in timely fashion.
Trust your friends at Kendall Dodge Chrysler Jeep Ram to ensure you have a wonderful car buying experience. We look forward to seeing you soon!