Chrysler Icon Lee Iacocca Passes Away at 94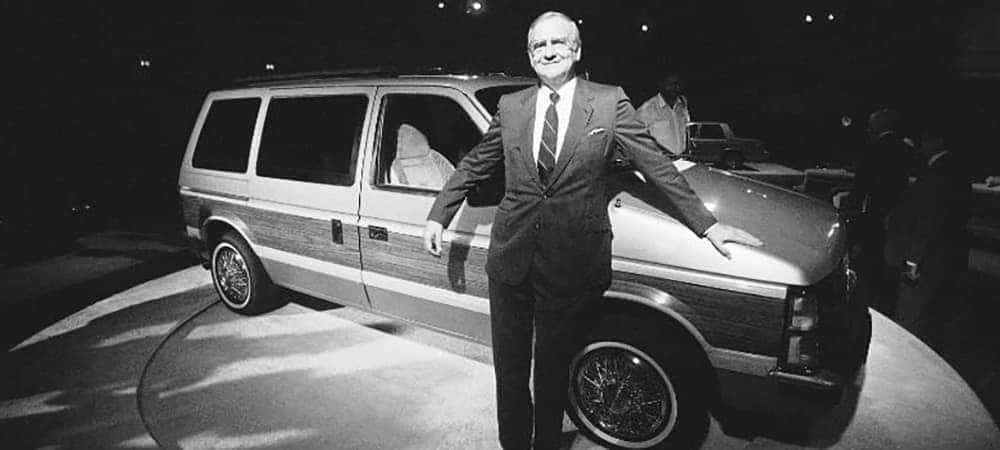 Photo credit: FCA
Among the many well-known names that have come as a result of success in the automotive industry, Lee Iacocca is one of those that belongs with iconic names like Walter P. Chrysler, Henry Ford and more recently Elon Musk. Considered the man most responsible for saving the Chrysler brand, Iacocca's time as CEO was quite memorable. He took over the brand in 1978 as the head of Chrysler after over thirty years in the automotive industry. He famously helped develop the Ford Mustang, eventually becoming President of Ford in 1970 till 1978, before he took over Chrysler. His highly productive run with Chrysler is well-known for his in-depth knowledge of the industry and helping them navigate out of potential bankruptcy. 
Iacocca Saves Chrysler
Iacocca knew to save Chrysler, help would be needed and he urged the U.S. Congress to allow the U.S. Treasury Department to guarantee $1.5 billion in bank loans to Chrysler. The move paid off as Chrysler not only gave back the money loaned earlier than expected, they helped the government when they received money from part of the stock Chrysler gave as a reward for creating the bailout packages. Chrysler not only regained its footing, but the brand also became very popular and successful again. Iacocca helped Chrysler stay relevant when more and more Asian and European brands had begun to take over American vehicles.
Impact on the Automotive Industry
Iacocca helped make vehicles more fuel efficient and transformed the automotive industry by helping the minivan take off with the Plymouth Voyager T-115 in 1983. He made himself a well-known face for Chrysler with commercials where he famously stated: "If you can find a better car, buy it.". He became a public figure with his many television ads and even had to turn down offers to join the U.S. Senate. He was outspoken and a different mind than so many in his time. He retired in 1992 from Chrysler and he would spend his time writing about his experiences. Iacocca wrote an autobiography "Iacocca: An Autobiography", as well as a book titled "Where Have All the Leaders Gone?". Lee Iacocca passed away after a long battle with Parkinson's disease at his house in Los Angeles. Iacocca passed away on July 2nd, 2019 at his home in Bel Air, California.
"He played a historic role in steering Chrysler through crisis and making it a true competitive force. He was one of the great leaders of our company and the auto industry as a whole. He also played a profound and tireless role on the national stage as a business statesman and philanthropist." Fiat Chrysler Automobiles (FCA) said in a statement.
Visit Kendall Dodge Chrysler Jeep Ram Today
Kendall Dodge Chrysler Jeep Ram is the place to buy, lease, trade-in or sell your current vehicle. We welcome you to view our wide selection of new vehicles and pre-owned vehicles and stop by to receive assistance from our professional sales team.  
If your current ride isn't running at full strength, don't worry! We can help you get your vehicle up and running like new with an online service appointment. Allow us to provide a rewarding automotive experience for you and your family at Kendall Dodge Chrysler Jeep Ram today.