Chrysler + Kango Have Created the First Ever Family-friendly Rideshare Program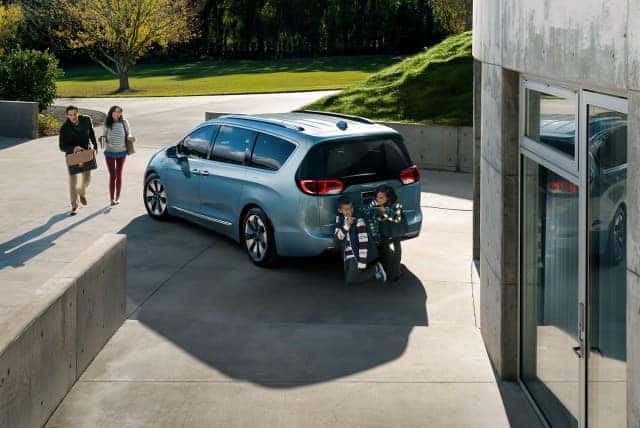 Parents with two or more kids all know the struggle! All your children need to be in different places at one time. Too bad it isn't possible to be in two places at once. However, with Chrysler and Kango's new partnership, you won't need to be in two places at once because you will always have backup!
Kango is a ride sharing company that is similar to Uber based in California. Well, Kango paired up with Chrysler to create what might be the most successful rideshare idea yet. This one-of-a-kind partnership has created a way for parents to get their children safely to where they need to go with a trusted driver.
We know what you are thinking, "how can I trust my kid with a random driver?" The answer is simple, this service has a serious and hard core background check that includes fingerprinting. Driving history, drug tests, and criminal history will all be part of this testing. Only those with the most clean records will be hired as drivers.
Imagine knowing that your children always have a ride wherever they need to go whenever they need to go. Like a child friendly Uber! Plus, they get to roll in the Chrysler Pacifica Hybrid which is loaded with entertainment features to keep them busy and safety features to keep them safe! Not to mention, they are carpooling and in a hybrid so this parent convenience is also environmentally friendly!
The service also provides car seats and booster seats for those who need it. The system offers both scheduled and same-day rides, seven days a week! With the convenience of this system, over 100 safety features and plenty of kid-friendly entertainment, what else could you ask for as a mom or dad?
This service is offered in California currently, but we hope it expands all over! For now, here in Florida, if you need to be your children's Uber driver, you might as well do it in the safe and reliable Chrysler Pacifica. Check out our Chrysler Pacifica inventory at Kendall Dodge Chrysler Jeep Ram here.